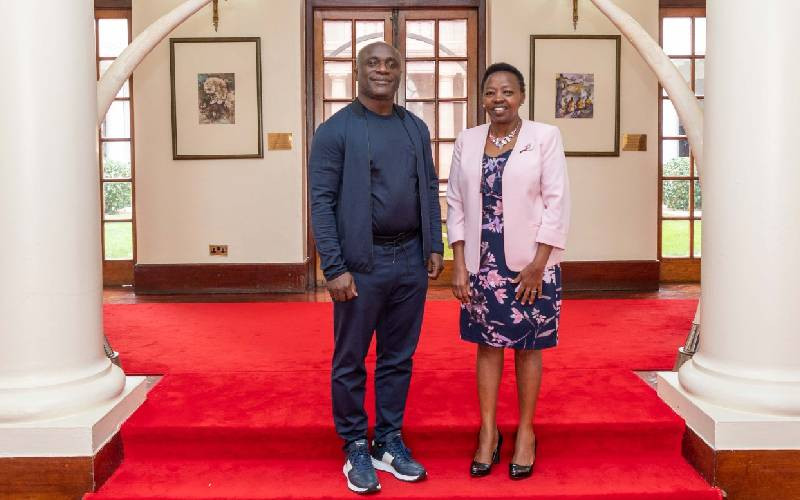 First Lady Rachel Ruto spent her first day at State House, Nairobi meeting delegations of evangelists, gospel entertainers and preachers.
In her 10-year stint as Kenya's Second Lady, Rachel - a prayer warrior- took the initiative of leading the nation in prayers whenever the country was faced with calamities.
Rachel has, always maintained that prayers were central in getting her husband, President William Ruto to the top seat.
Immediately after the Supreme Court upheld President Ruto's election as the fifth president, Rachel acknowledged God's hand in their political journey.
"God has done it. I am proud of you! May He give you the grace and wisdom to lead Kenya into greatness. You were born and destined for this," stated Rachel in her congratulatory message to the 55-year-old president.
Visitors to State House, Nairobi
Tanzanian music group Zabron Singers were first to meet the First Lady Rachel at State House on Wednesday morning. The choir, well known for their Mkono wa Bwana and Usiniache hit songs, performed at Kasarani Stadium during her husband's inauguration.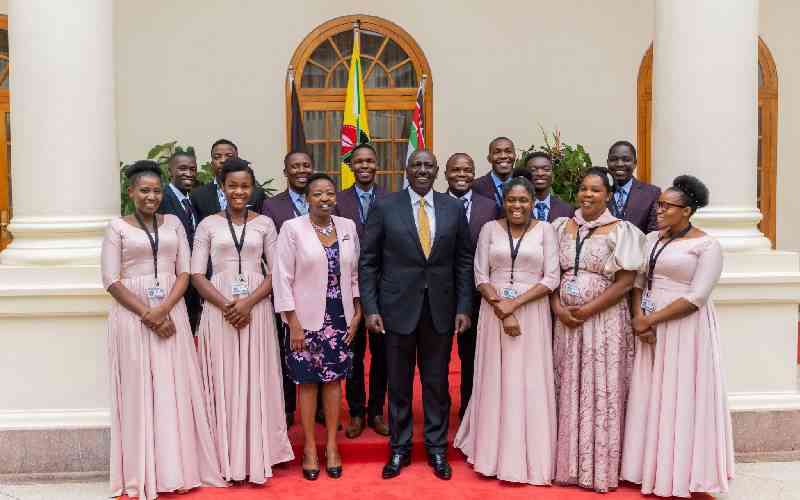 "He put a new song in my mouth, a hymn of praise to our God. Many will see and fear the LORD and put their trust in him. It was a pleasure hosting the Zabron Choir earlier today, when they paid a courtesy call, at State House," posted the First Lady, quoting Psalms 40:3.
In her second meeting, Rachel met prophet Victor Kusi Boateng from Power Chapel Worldwide, Ghana, before hosting preacher couple, Dr Ian and Angel Ndlovu. Ian and Angel are pastors at the Divine Kingdom Baptist Church in Bulawayo, Zimbabwe.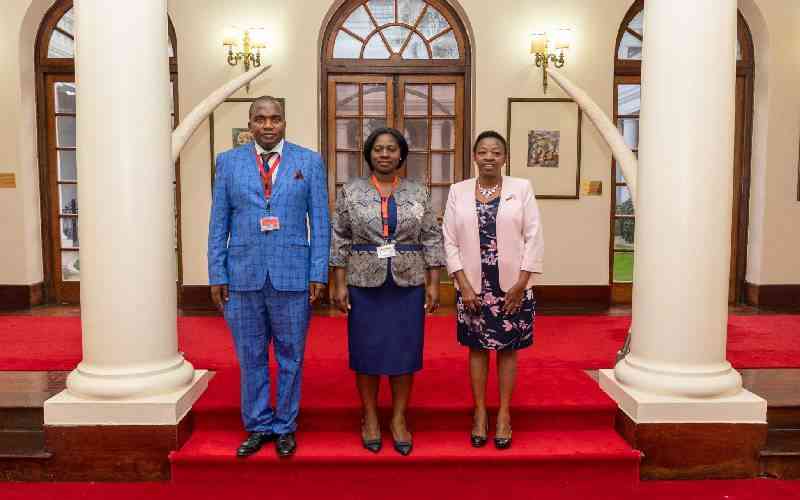 On June 17, 2019, Dr Ndlovu urged members of his church to pray against what he termed as 'the spirit of betrayal and intrigue at the highest mountain in Kenya'. Dr Ndlovu said that it was 'God's will that a presidential candidate whose first name is Bill, and the other name has initial "R", to win the election'.
"God says to those who rule over Kenya when he makes you a Moses, just like your father was a Moses in your nation. He has given you a Joshua. He is the one who caused Joshua to stand by you through thick and thin, through your trials," said Dr Ndlovu.
Related Topics