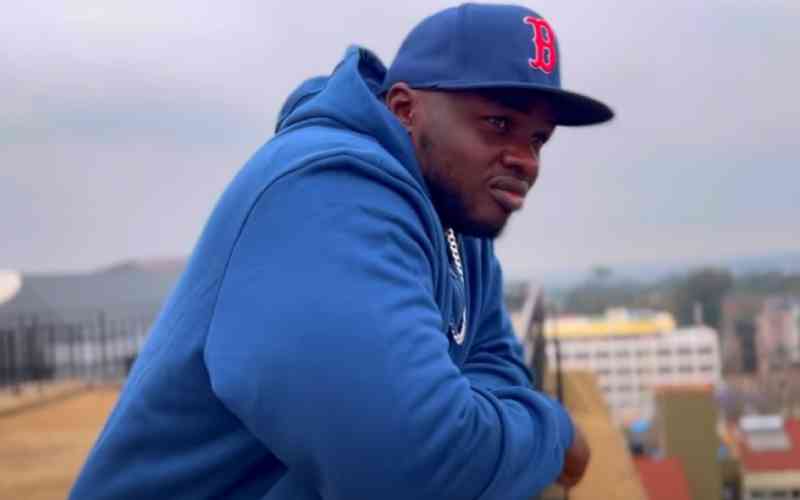 Rapper Khaligraph Jones has made his plea known to president-elect William Ruto ahead of his swearing-in.
Khali opined that the country is greatly divided and the one person that should be protected is none other than Raila Odinga.
In a near 2-minute-long freestyle dubbed 'Usiachwe Akemewe,' he narrates the scenario and addresses Ruto directly.
He starts by congratulating him for his deserved win and further praises him for his patience which he says was admirable.
The rapper then asks the president-elect to protect Baba from ridicule since he can relate, having been sidelined for the past couple of years.
"Reconciliation is what we need to start afresh. You see wanatusi Raila na kuna vile inanistress... Baba is being attacked, calling him names but you can change the narrative because you have been through the same... we would be happy ukicheza kama wewe, tuprotectie huyu maze Juu hatutaki akemewe... Tunampenda venye tunakupenda," raps Omollo in part.
The freestyle has attracted many views online and has been described as the vibe the country needs ahead of Ruto's first term as president.
It should be noted that this is not the first time Khaligraph has interacted with Ruto. During the lockdown period, the hard-hitting rapper took to social media to address the then DP, asking him to look into the plight of entertainers whose lives were disrupted by the pandemic.
"Fanya ile kitu uone vile utaingia statehouse haraka" he posted.
The DP, then, also used the same platform to address the OG. "Bazuu Khaligraph, mimi najua the pain of sleeping hungry. Niko ready kusaidia. I will also mobilize my friends to get more tusaidie," he wrote in response.
Related Topics