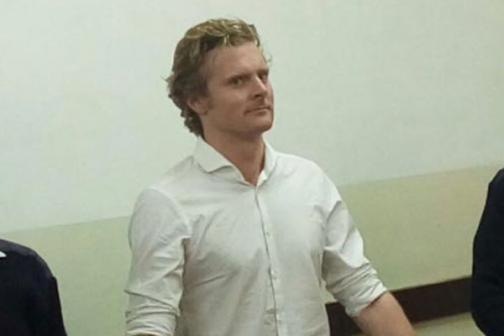 KENYA: A British national Jack Alexander Wolf Marrian was Thursday charged in a Nairobi with trafficking of cocaine worth Sh598m.
The Briton was arrested last week together with two Kenyans in connection with the impounding of cocaine at the Port of Mombasa.
The three were interrogated by a special team of US anti-narcotics authorities and their Kenyan counterparts in Nairobi following the seizing of 90kg of the drugs at the Port of Mombasa on Friday.
The drugs were flown to Nairobi on Sunday evening for security reasons, sources said.
According to police, the three suspects are linked to a drug smuggling cartel from South America and in particular Brazil where the shipment originated from. They were trailed by foreign and local anti-narcotics authorities for months, police added.
The cocaine was in a shipment of sugar destined for Uganda from Venezuela when it was seized. The ship carrying the consignment was allowed to leave Mombasa because the drugs were seized after the consignment had been offloaded.
"If the consignment had been found on board the ship, it would not have been allowed to leave the port. It left on Saturday because the cargo had been removed," our source explained.
Related Topics