Home
/
Lady Speak
Opinion: Why Mpango wa Kandos are smarter than wives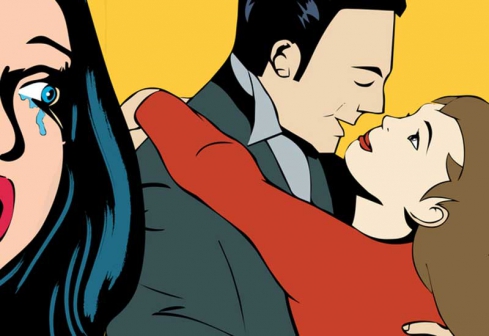 Men have always had mistresses.
Historically, mistresses were kept by men of power and influence, like kings and rich merchants. This 'tradition' has continued to date and the men are known to even sire children with these 'side mattresses.'
I am not referring to the diluted cheap arrangement of a mpango wa kando that every other man has. No, I am referring to a relationship that is like a marriage, only that it is unofficial. It is often long-term and kept under wraps. Men who keep mistresses tend to be of high social standing. But times have changed and this is no longer the preserve of the super-rich or influential men. There are many reasons a man could be keeping another woman despite being 'happily married.
If your man married you because he was 'getting old,' or because he knocked you up and had to do the right thing, he is likely to keep another woman on the side. Men are known to marry if they cannot get a promotion at work as bachelors, or if the woman they are marrying was betrothed to then at a young age. Some marry for business or political convenience for the families involved. Some even bow to pressure from their parents who can't wait to see their grandchildren.
Dear woman, if a man married you for any of the above reasons, be sure he will look for the woman he would have loved to settle down with and keep her as a mistress. Funny, you will get to know about her during his funeral, when she will barge into the ceremony with two children whose resemblance to your dead husband is unquestionable. And he would have left something for them in his will. The mistresses are often women with good education and who are independent. They are not the ones you can label gold-diggers, because these women have their own mines.
Chances are that if a woman is intellectually-challenged, the husband is bound to find someone else who can caress his mental acumen. Also, women rarely foster an environment that is conducive for friendship in their marriages. Women need to cut their men some slack. Let the buggers lose some little cash on sports bets without condemning them as losers! If he wants to talk about his lofty dream of spinning a Jaguar, please listen away, even if he still can't afford a Vitz. We have had wives play victims claiming, "We built this together, I stood by him when he had nothing," when in reality, they could have actually gave their men hell when they had nothing. They were probably disrespectful and not submissive. Probably, it is another queen in a secret castle who made him what he is.
Wives have become nagging creatures who picket at everything and anything. Mistresses on the other hand have mastered the art of being the exact opposite. They do their homework and that is why they last a lifetime. If you are a loud and abusive woman, the mistress will be meek...and your man will run to her whenever he's faced with challenges at work, home or just wants someone to talk to. Mistresses do not play games. They do not respond to text messages two hours later because they were held up in a chama meeting. And they will not ignore the husband's call because well...she is the wife! They do not feign headaches to skip lungula, neither do they get into bed clad in combat gear.
Unless you can be a wife and act as a mistress too, unless you can arouse your man both physically and intellectually, unless you can be a friend and a confidant as well as a partner, unless you can be a tigress in bed, unless you can be a mother to his kids and a pillar in his life rather than a grumpy, unfocused, immature wife; he will for sure keep another woman.
However, men are also known to have other women because they are, well, men!
Related Topics