Home
/
Interior décor
Home style: Nursery decor tips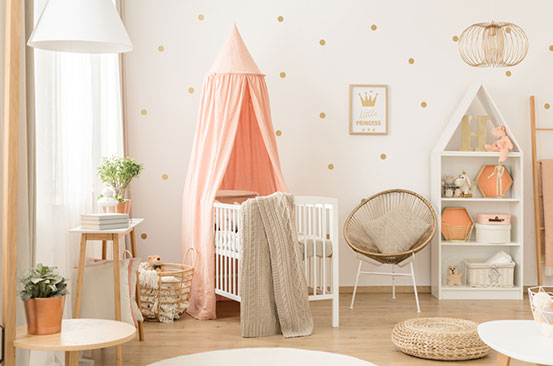 Every parent has a dream of a beautiful nursery for their new baby. Whether this dream comes true is a different story altogether. Decorating a nursery requires the right furniture and a spare room. A nursery should espouse the home's style with a lot of playfulness and be safe for the new baby.
Functionality
What purpose do you want the nursery to serve? The key to good design is achieving both functionality and aesthetics. Will your baby be using the nursery for sleep, play, baths and nursing? The answer to this question will help you decide what items you need to have in the nursery.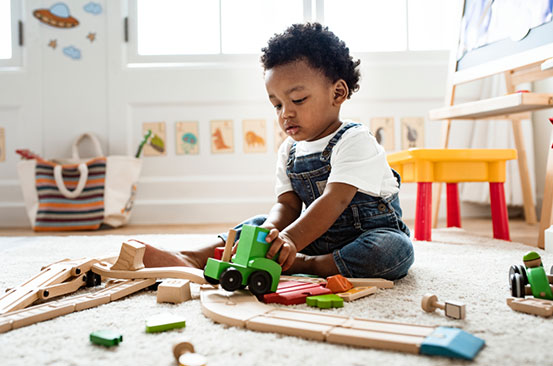 Furniture
The basic furniture you will need for a nursery are a baby cot and a chest of drawers. Additional items are a rocking chair for night feeding and a footstool. Aim to keep everything light, airy and visually stimulating.
Theme and colour ideas
Working with a theme makes decorating a nursery much more fun. Some fun nursery themes for nurseries are safari, winter, animal farm and galaxy themes. The best colours for a nursery are neutrals and soothing pastels. Lavender, mint, grey, beige, peach and baby blue are wonderful choices for a newborn. Reserve loud and bright colours for accent pieces and toys.
Lighting
Bright ceiling lights are a big no for babies. Install a dimmer switch or use lamps and lampshades. Dim lights help transition your baby to bedtime. You can also add some twinkle with nursery themed chandeliers.
If you didn't have to sleep, what would you do with the extra time?
Related Topics