Dorcas Muga-Odumbe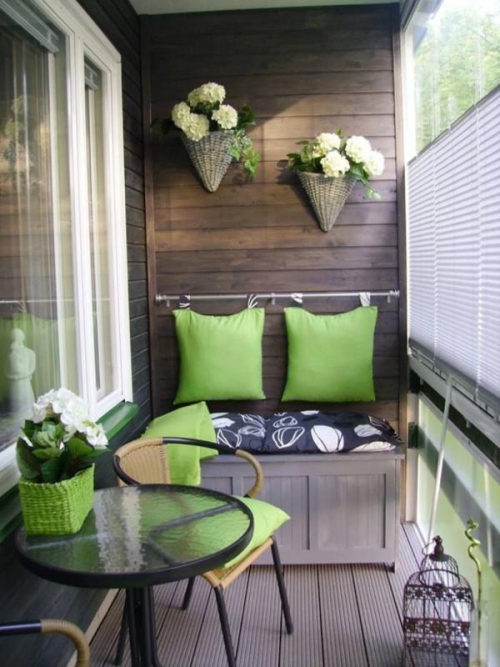 Turning a tiny balcony into an oasis
Most apartments have a small balcony. However, this does not mean the space should be ignored. Most people turn their balconies into storage space for water containers, newspapers, broken furniture or even bicycles.
Though small, this space has a lot of potential to be turned into an inviting space and a refuge from the rest of the house. Spice it up with just a bit of imagination. Here are some tips:
Furniture: To enjoy the space, add some furniture and accessories as you would in your living room. Use furniture that mirrors its shape. Your furniture should fit into the space without cramping it. Two or three comfortable chairs and a small table would be sufficient. If your balcony is too tiny, consider an ottoman or a sturdy stool and a soft cushion for the seat instead of a chair. You could also get folding or stackable furniture. These can be easily folded and kept in a corner, making the most of your balcony.
Comfort: Your balcony should be a place where you would want to spend most of your time when at home. The accessories in this space should entice you to spend time here. The colours should match with and enhance the setting. For the singles, you could place a mattress, a few pillows and a glass of wine for a cosy hangout place. A hammock hanging over a sofa is also a good way to utilise the space. A swing too, will do.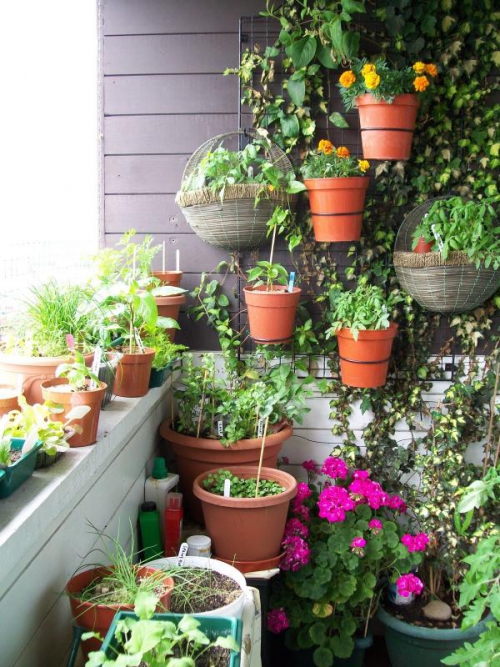 Plants: A few containers of plants will enhance the look of the space. To keep it simple, add a few colourful, pots. The wall, ceiling and floor space can also be used to hang or place plants; mount hanging baskets or wall pots so that the blank walls look occupied. Do not crowd the balcony with all manners of coloured plants. Grow vegetables or herbs as a fresh alternative for your kitchen produce.
Moderation: Do not over-decorate your balcony. Simplicity is the best way to go. On the walls, hang pictures, a calendar, or any decorative items that make you smile.
READ MORE
Functionality: Each item in the balcony must be practical and easy to bring in or remove from the space. An outdoor umbrella is ideal for balconies facing the sun.
Colours: Light colours are the best for tiny balconies. Darker colours can go to the floor to create contrast then paint the wall with a complementing colour. Light colours make a space look more spacious. If you have plants and flowers, they will offer the much needed contrast. However, for colour enthusiasts, use bright colours to create the mood that you love. Red or orange pillows, for example, will give your balcony a warm feel.
Rugs: If your balcony is protected from rain, consider using a carpet or rugs. The rugs will definitely be smaller, hence, cheaper. What's more, your space will feel more finished and inviting.
Light: To give your space a romantic feel, light it up. Use large and small candles or even lanterns to offer soft light.