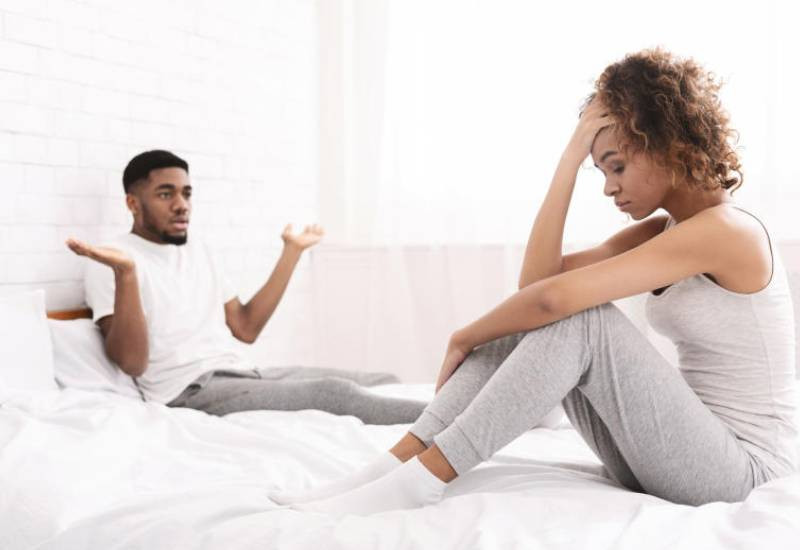 Hi Chris,
My husband and I have been married for a few years now, and generally speaking, we are still very happy together. But we rarely make love.
This must be my fault because whenever he is up for it I am not. I do still like the idea of being intimate, but I am just never in the mood these days.
So what is wrong? And what do I need to do to get turned on?
Rarely
Chris says,
Hi Rarely!
Almost all women say they are turned on by feeling loved by their partner. And that they have trouble getting excited when they are feeling unattractive. But after that, anything goes! Many say they like a man's smell, but others hate it.
Some like the idea of making love somewhere new or risky. While others are turned off by the thought that they might be overheard, or that the children might wake up.
Anger, anxiety or unhappiness stop many women in their tracks, but others use lovemaking to lift a bad mood or to make up after a fight. Many are turned on by their man's appearance, but far more are aroused by his humour or intelligence.
You probably feel more highs and lows than your husband, and your desire only really matches his during the few days of the month when you are fertile. You are probably more likely to fantasise about sex then, take the lead, or dress provocatively.
Even your thoughts can make you feel sexy. Think how early on in your relationship, almost any sexual notion was exciting. From the anticipation of the evening ahead to the memory of a previous occasion. But what should you do now if you never feel in the mood?
Well, start by recognising that desire and arousal are different. So even if you do not feel like starting anything, you will become physically aroused once you are kissing and cuddling. Women are always physically aroused by anything to do with sex, whether or not they feel consciously interested, but they are usually unaware of their response.
Consider going to your doctor to rule out physical illness, or an experienced counsellor if you think psychological or relationship issues might be the problem. And talk to your husband. His support and understanding can work wonders, especially if he knows how to make you feel emotionally close.
Get him to give you a massage. Bathe together. Or tease him, so he just might take control. You would be surprised how often that can get you into the mood! And above all, remember that the more often you make love the better. Because nothing stimulates female desire like frequent practice!
All the best,
Chris
Related Topics