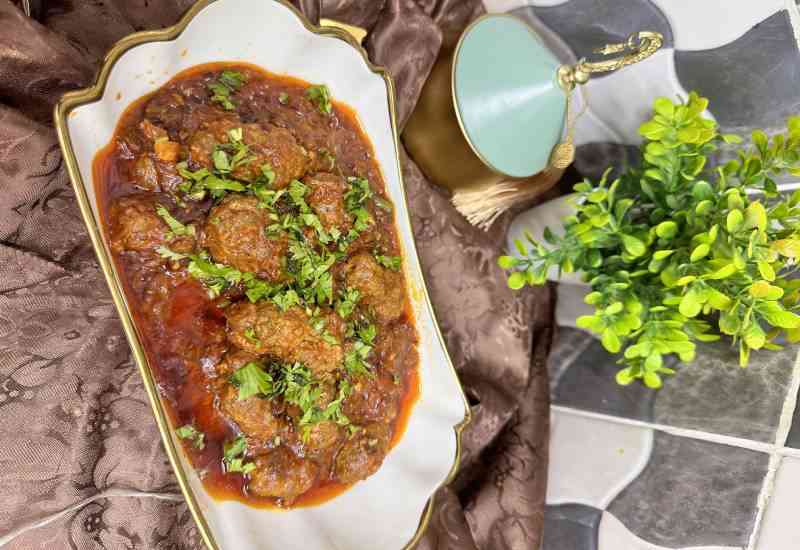 Ingredients:
500g minced meat
1 teaspoon black pepper
1 teaspoon coriander powder
Salt to taste
1 teaspoon ginger powder
1 teaspoon cinnamon powder
1 teaspoon garlic ginger mince
3 tablespoons white vinegar
Method:
Mix all the ingredients, and make oval kebabs.
Pan sear the kebabs in a nonstick pan over medium heat until golden brown on both sides.
Set aside.
For sautéing;
6 tablespoons vegetable oil
2 onions, diced
1 teaspoon garlic ginger mince
1 capsicum, diced
1 teaspoon curry powder
1 teaspoon knorr onion and beef seasoning
2 knorr beef cubes
1 cup tomato purée (blended tomatoes)
140g tomato paste
1/2 cup water
For smoking;
1 hot charcoal
Foil (curved as a cup or bowl)
1 tablespoon oil
Method:
In a pan over medium heat add the oil and onions and sauté them.
Add the garlic ginger mince and capsicum and cook until soft.
Add the curry powder, beef seasoning, beef cubes and tomato pure. Mix well.
Add the tomato paste, mix and cook until the oil bubbles up.
Now add the cooked kebabs and mix well.
Add the water and simmer until the liquid reduces.
Once the oils bubbles up smoke the curry using a piece of foil, oil and hot charcoal for about five minutes.
Serve with chapati. Enjoy!
Related Topics