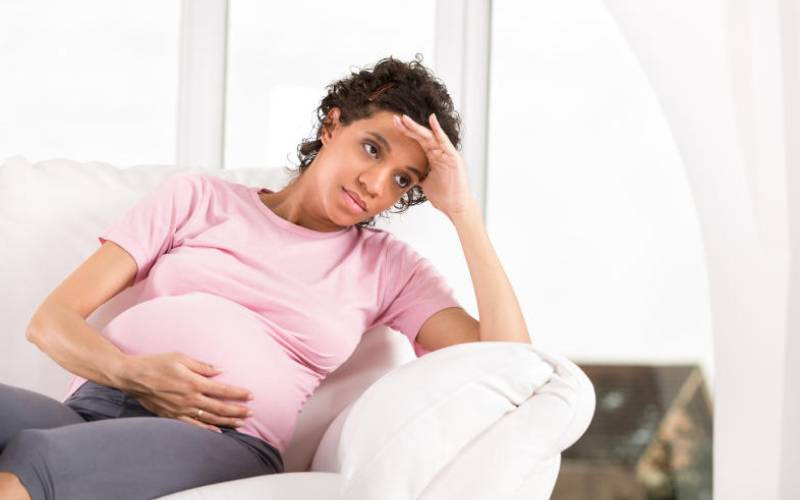 I recently had a consult with a 50-something-year-old who wanted to know if she was too old to get pregnant. She was pleasantly surprised to hear that there are plenty of women on the upper side of the forties still pursuing conception.
Delaying childbearing is more common than before. Other competing lifestyle interests appear to precede education and career pathways. Unstable relationships, or even non-existent ones, is another reason.
But there are certain biological constraints that make it pretty difficult to achieve a pregnancy in advanced reproductive age groups.
In women, the main issues are egg numbers and quality. Both parameters will decline rapidly beyond the mid-thirties. By the age of 40, over 40 per cent of women will experience problems conceiving. Beyond 45, women will rarely conceive with their own eggs.
It isn't any better for men either, sperm quality and quantity decline with age too. Advances in assisted reproductive technology (ART) are helpful, but will not completely compensate for irreversible reproductive biological changes.
Then there are known risks of carrying a pregnancy at advanced maternal ages. Any risks you can think of in pregnancy tend to occur more frequently in older women.
Examples are pregnancy-associated diabetes and high blood pressure. Such risks are more compounded by any prevailing chronic medical conditions. In fact, maternal deaths are several folds higher in older women than their younger counterparts still in their thirties.
Back to the question, is 50-something too old to get pregnant? The answer can be simplified to a no, but with several mitigating circumstances. For starters, you need to be in optimal health. Any pre-existing medical conditions must first be stabilised. If on any meds, these may need to be substituted with alternatives that are safer for pregnancy. Some women in their mid-40s may require review by a general physician, before being cleared as medically suitable to get pregnant.
And then there's the matter of eggs. Practically speaking, donating eggs would be the most realistic way to get pregnant. The age of the male partner and the quality of his sperm would also come into play. While there's ample leeway for using older men's sperms, the eventual pregnancy rates, and other pregnancy-related outcomes, may all be negatively affected.
Finally, the welfare of a child born to elderly parents cannot be taken for granted. The bigger the age gap between children and their parents, the higher the relationship problems with such kids.
Society may sometimes be forced to take up parental responsibilities for elderly parents who may eventually become unfit. This opens up the prescriptive debate about setting upper age limits for parenthood and legally enforcing such.
Dr Alfred Murage is a Consultant Gynecologist and Fertility Specialist. [email protected]
Related Topics