Home
/
Politics
Hair care tips for pre and post workout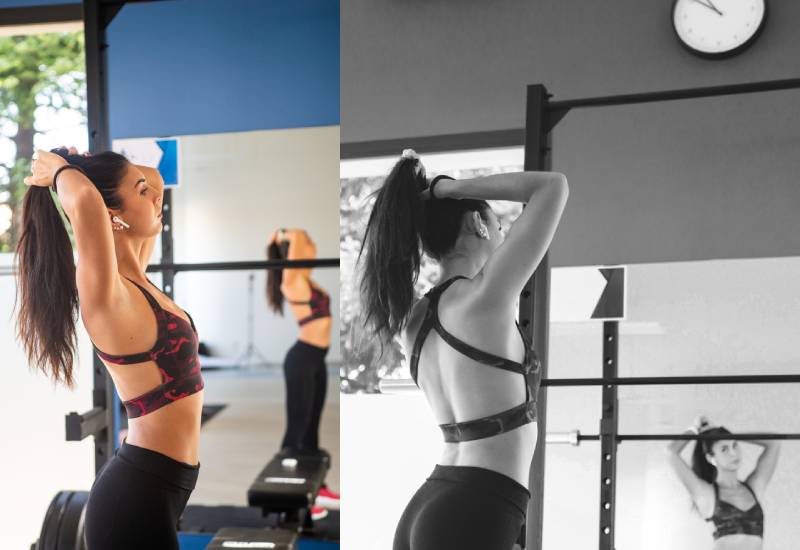 The thought of ending up with sweaty, sticky hair after a workout is enough to make you skip your workout routine.
But you sit down and analyze all the benefits exercise has and you swallow the bitter pill.
Now that you have decided to bite the bullet, you have to factor in that your tresses may pay the price. Your skin and body will be winning but your hair will be a total mess. Dryness, frizz, product build-up and dirt are some of the things you may have to deal with.
Why?
Because you can't wash your hair every day.
Unless your hair is oily, your scalp is itchy and it is visibly dirty, you can shampoo then. Otherwise, washing your hair daily will remove the natural oils and throw your scalp's microbiome off which can cause bacteria and fungi to thrive leading to some inflammation.
Here are some of the things that gym enthusiasts have learnt through trial and error when it comes to hair care pre and post workouts.
Pre workout:
Since your hair will be drenched with sweat, you may want to spritz some shampoo before your workout into your roots.
This will act as a barrier protecting your hair from looking greasy due to the production of natural oils from your scalp.
Your hair will actually feel clean afterwards and you won't have to wash it.
All you have to do is activate the formula in the shampoo by teasing your hair and gently combing it to create volume and bounce.
The last thing you need to worry about when in the gym is hair getting on your face.
Look for a hair style that fits into your work out plans. Are you swimming, biking, doing cardio or meditating?
This way you will be able to determine whether a loose bun works or you need to braid up your hair for minimal obstruction.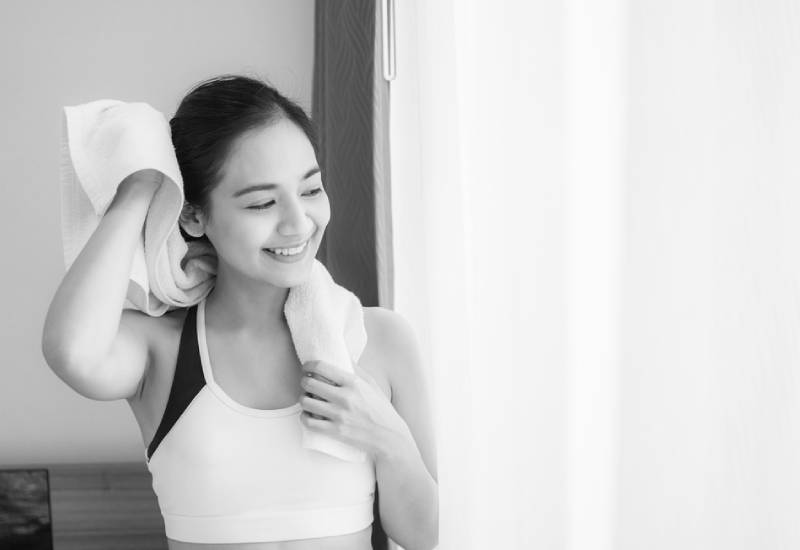 To hold your hair in place and tame the flyways which can be super annoying, apply some conditioner.
Not only will this push your hair for a few days before it requires a wash, but it will also help with the frizz.
Humidity can wreak havoc to your hair. Therefore, it is a good idea to pick accessories that will help you manage your hair.
Don't be tempted to use elastic bands which will pull your hair and cause breakage.
Depending on your hair texture, opt for ribbons and ties made of softer fabrics to reduce fraction and breakage.
Go for sweat bands and pins to keep the shorter strands away from your face.
Post workout:
Do not be tempted to blow dry your hair in the name of getting rid of sweat. Instead, gently pat dry with a towel.
As long as you have been following the pre-poo method you will have your work cut out for you.
All you have to do is massage your scalp then gently comb your hair from the root to the tip. If it's too tangled up, add some serum or detangler to help with the combing.
When you are about to shampoo, apply some hot oil or conditioning treatment to your hair the night before your workout and hold it in a bun.
This will nourish and restore lost moisture back to your hair as the treatment soaks deep into your strands and scalp from the body heat produced when working out.
Related Topics