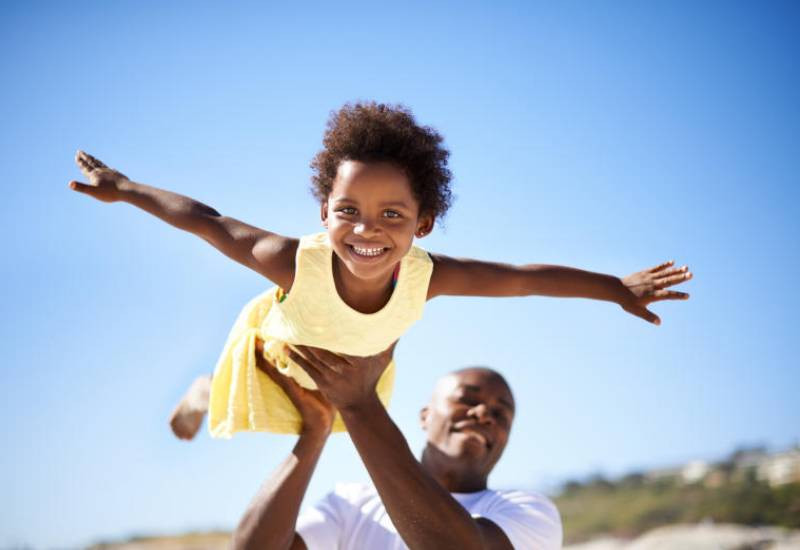 The parental instinct in us dictates that we will continue looking out for our children even after they leave the nest. The moment we become parents, our focus shifts from ourselves to our children and we spend the rest of our lives ensuring we provide them with an opportunity to thrive.
Unfortunately, sometimes in our desire to give them the best we end up decapitating their ability to be independent.
We might unintentionally make their lives so simple that they don't put any effort into anything they do. As a result, our Kababas transform us into cash cows that cater to their every desire in order to buy them new technology and settle their debts. Kids develop a lack of budgeting and prioritisation skills as they get older, thus they end up receiving whatever they want as long as they can afford it.
We cannot continue to be youthful and active indefinitely, and those who are employed must eventually retire. As a result, we must prepare our kids for a day when we won't be their main source of support. For the majority of Kenyans, retirement means moving into a small house in the village, where they will spend the rest of their days running a little company or tending to their vegetable garden while they wait for their monthly pension.
Kababa, who was raised in the city, won't want to move to the village with you because he's not used to the smell of cow poo or the interruptions from the family in the morning.
It becomes challenging to get him to stand on his own two feet when he has grown accustomed to you protecting him and covering his costs throughout his life. The fact that dinner was always guaranteed made it preferable for him to spend the day on the couch watching television, despite having a degree.
You suddenly realise as your retirement date approaches that your monthly pension will only be sufficient to cover your basic needs.
Unfortunately, there is no defined curriculum for teaching kids to be independent; this is a skill that needs to be developed over time.
Instead of coddling our kids, we need to start letting them experience the repercussions of their decisions as a form of early learning.
A child who spends their pocket money inappropriately shouldn't be given more; instead, they should be forced to go the rest of the term without receiving any further funds to help them learn the value of setting aside money. Instead of doing everything for your kids, teach them independence by letting them make certain decisions and taking responsibility for the results.
Giving them freedom to travel without a collar around their necks is another aspect of independence. Instead of allowing your kids to grow up protected and unexposed, it is better for them to make errors and return home to seek your advice.
Related Topics