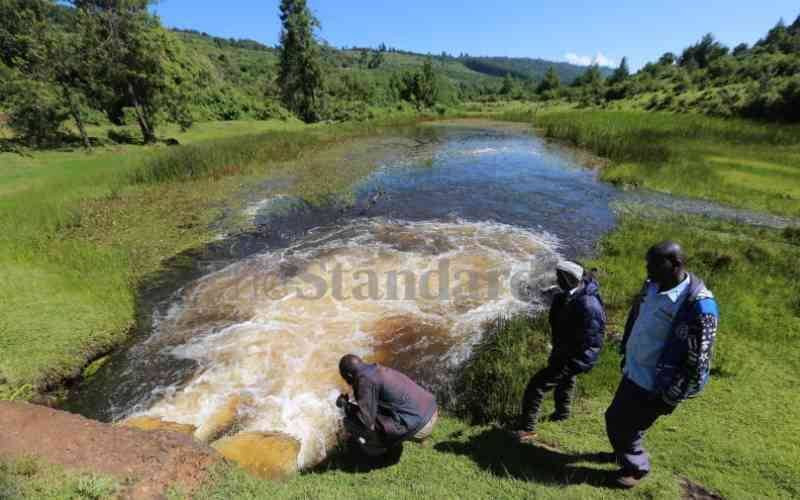 A witness in the trial of former Treasury Cabinet Secretary Henry Rotich has told the court that the controversial dams' projects had all the necessary approvals before they began.
Gideon Rotich said the National Environment Management Authority (Nema) gave approval to the implementing agency to proceed after it became satisfied that all environmental conservation conditions had been met.
"Before issuance of the licence for construction of the Arror and Kimwarer dams, Nema was satisfied that the proponent of the project had complied with and addressed all the concerns that had been raised by our experts," said Gideon.
Nema had also insisted that Kerio Valley Development Authority (KVDA), the project proponent, should not begin works until they had developed resettlement and compensation plans for the affected.
He testified that KVDA also had to get clearance from the Kenya Forest Service which donated 400 hectares (988-acres) of forest land for construction of the two dams and provided a plan for afforestation to compensate the depleted parts of the forests.
"The agreement was that KVDA would acquire 1,408-acres of private land to carry our afforestation to cover for the part of the forest which was to be used for the dams and also to provide new access roads to the forest," he said.
Gideon told the court that as an employee of Nema, they were only concerned about the impact and effects of the projects on the environment and not any other consideration.
He added that Nema gave the public enough time to air their concerns and views about the mega projects and that their concerns were addressed before any approval was issued to KVDA.
Gideon was testifying in the case where Rotich and former KVDA Managing Director David Kimosop are facing charges of conspiracy to defraud the country of Sh63 billion for construction of the two dams.
They were charged alongside former Chief Economist Kennedy Nyakundi, former Nema boss Geoffrey Wahungu and KVDA officials Jackson Kinyanjui, William Kipkemboi, Paul Kipkoech, Francis Chepkong'a and Titus Muriithi.
They are facing 30 counts, with the prosecution contending that they conspired to defraud the government by entering into a contract for the multi-purpose dams without approval.
Other charges are for wilful failure to comply with procurement rules, abuse of office, engaging in projects without prior planning, failing to comply with laws on managing public funds and financial misconduct.
Chief Magistrate Lawrence Mugambi adjourned hearing to December 15 when the witness will be cross-examined by defence lawyers.
Related Topics