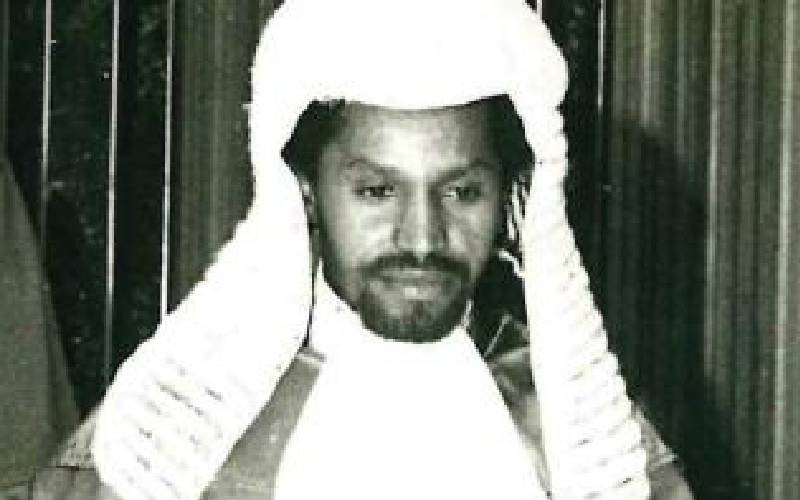 An ex-solicitor general in Mzee Jomo Kenyatta's government, Kitili had made history in 1968 when he was appointed the country's first African Chief Justice. He was dropped three years later in 1971 when he was implicated in a coup attempt.
Earlier that year, Kitili received and hosted his friend, Ugandan President Milton Obote and his family, when he was overthrown by his army chief Idi Amin Dada.
Upon quitting government, Kitili concentrated on farming and business until 1983 when he vied for Kitui West MP and lost by a whisker.
The winner lost the seat after a voter petitioned his win leading to a by-election in which Kitili won. Upon his death, his brother Kyale Mwendwa succeeded him as Kitui West MP but was trounced by Nyiva in 1992.
Incidentally, Nyiva had preceded her husband in elective politics, having been elected Kitui West MP in 1974 before losing in 1979. She would later make history as Kenya's first woman Cabinet minister when former President Daniel arap Moi appointed her in 1995.
Born of a privileged family- their father Kitavi Mwendwa was a senior colonial chief- Kitili received sound education.
At the height of the emergency period in Kenya, he was wounding up a bachelor of laws at London University.
Between 1956 and 1960, he obtained a BA and MA degrees in philosophy, politics and economics at the Oxford University and was called to the bar in 1961.
His brother Ngala Mwendwa had been a freedom fighter and was part of the delegation that went to London to negotiate Kenya's independent constitution.
He later served as a Cabinet minister in Mzee Kenyatta's government.
Related Topics