Home
/
Money
All I want is to tell human stories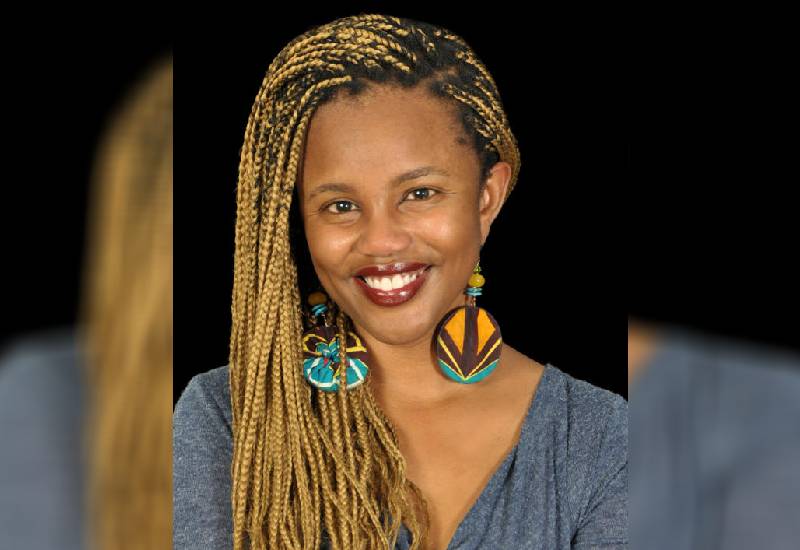 Toni Kamau, in her 30s, tells stories about outsiders, rebels and changemakers in order to inspire and bring about change. She tells Annie Awuor how working on the documentary feature 'Softie' opened her mind to possibilities.
My background
I'm an independent content producer with more than 12 years of experience working in creating content for TV and festivals.
I studied film and TV production and worked as a series producer for a Human Rights talk show, Hatua, that was once hosted by Jimmy Gathu.
After that, I worked as a freelancer in an agency before going into corporate video and commercial production for some years.
From about 2008-2019, I was a co-founder at On Screen Productions which largely did corporate videos and small adverts. But the company is no longer operational.
The idea
In 2013, I started work on my first independent documentary feature 'Softie' which took seven years to complete. This changed the trajectory of my life. Something in me came alive, I had this interest to learn all that I could about independent feature production.
I got to learn through Docubox, founded by Judy Kibinge, and from going to international festivals. At the festivals I got to network with documentary creators from all over the world. I attended workshops and training on how independent documentaries work, and how to fund and distribute them globally.
I also started reading voraciously on film trade publications and watching all the free YouTube and masterclass videos I could find online.
I no longer wanted to just do commercials although they also tell stories. I wanted to do something more, to tell human stories, stories about what it is to be alive. Stories that would have impact!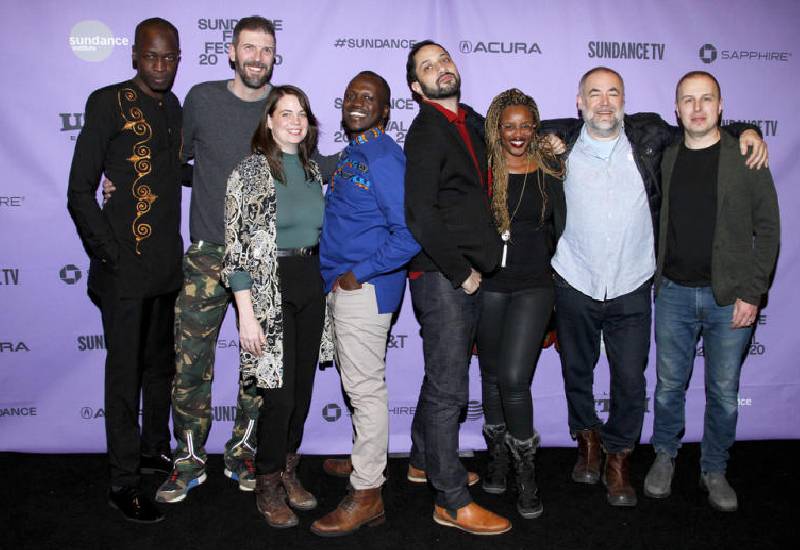 What happened next
I began 'We Are Not the Machine', a production company, in 2017. We make independent content production for local and global audiences. It's a gift to tell stories, with the hope of sparking the mind that changes the world, and meeting such incredible people and having fun along the way.
We have done half-hour documentaries for Al Jazeera, MTV Europe and BBC Africa. Additionally, Softie a film I produced and was directed/produced by Sam Soko, premiered at Sundance in 2020 in the World Cinema Documentary Feature Competition, and was the Sundance special jury prize winner.
Also, I Am Samuel, which was directed by Rory Peck 2019 winner Pete Murimi, and which I produced recently, had its world premiere at the 2020 edition of Hot Docs Canadian International Documentary Festival.
As a producer, I am essentially a story consultant, fundraiser and project manager. Once the project is complete, I then need to apply for festivals – where, hopefully, we can secure sales agent and/ or distribution deals to get our project out into the world.
Running a start up
My work is mostly grant driven at this point. I'm hoping to work more with global broadcasters and streaming platforms in future and we are currently developing some series concepts, which we feel will work well in the global TV marketplace.
Managing cashflow is really hard and you are basically self-financing most of your operations in the beginning.
Also retaining talent is a huge challenge when you aren't liquid. It's mostly been about collaborations and co-productions with bigger production companies as we grow our brand and portfolio.
Where I am now
The money hasn't come yet, we are still small as I'm focusing on building an international brand by producing content for festivals and creating relationships in the industry.
However, I'm working with people I would have never thought of working with in my wildest dreams – I recently worked with Eyesteelfilm, an Emmy-winning team out of Canada, on the the film Softie, directed by Sam Soko for Lightbox Africa.
I'm currently working on another project Executive produced by Oscar winner Roger Ross Williams of One Story Up. I have been blessed to have the opportunity to collaborate with such incredible talent, and learn from them and create what will hopefully be long term working relationships.
The next step is to hopefully start creating scripted factual and fiction series for global brands. My dream would be to work with Higher Ground, the Obama production company, to produce factual content for global platforms like Apple, Netflix, Amazon.
I'm also currently working on my first podcast production. I'm excited about trying new things. I've always loved stories, in all their forms – they reveal worlds and possibilities that we never knew existed.
Lastly, I am the youngest female African documentary producer to be invited as a member of the Academy for Motion Pictures Arts and Sciences - Documentary Branch, class of 2020. Academy members take part in a variety of activities that include voting for the year's Oscar winners, international outreach, and mentorship of younger filmmakers.
Also, in July, I was selected to join the International Academy for Digital Arts and Sciences, Executive Committee(webbys). We get to vote on webbys and this means more diversity and representation in this global association
My tips
I wish I had known how difficult it was! But then again, maybe I wouldn't have done it. I took a huge pay cut when I stopped working on corporate videos and adverts about two years ago.
But I have a long-term vision, and sacrifices are necessary when you want and need to make major moves.
Think about your career in five, ten, 15-year stages. Ask questions, find mentors and invest in building long term local and global industry relationships.
Related Topics