Home
/
Marriage Advice
Confessions: Unhappy in my marriage but I can't point out a reason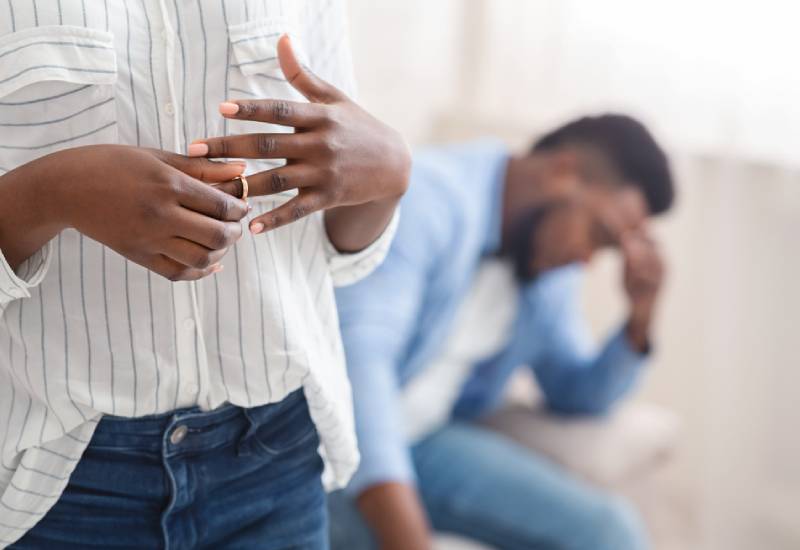 Hi Chris,
I've been married for quite a few years, so you'd think I'd be good at it by now. But the fact is, I'm not doing too well at all. I'm really quite unhappy, in fact. And I'm not sure I know why. Or what to do about it.
What's really bothering me is that when I got married I was so sure I would be happy. Especially as I was certain that I'd met just the right man, so if I'm unhappy, that means something must be wrong with my relationship, doesn't it? Or maybe he wasn't the right man after all?
I really don't want us to split up after all these years, but I do want to feel better.
So what should I be doing?
Unhappily Married.
Chris says,
Hi Unhappily Married!
Everyone expects that getting married will make them happy. But actually it doesn't. It just means you're joining a different part of society, the married part, and have a whole load of new stuff to learn.
And mostly that's all about managing unrealistic expectations.
Like the idea that marriage is supposed to make you happy tends to make you believe that everything will be wonderful, just so long as you've found the right partner. So if you're unhappy, it must be because you didn't. And so people bail out.
But that's not how it works. It's not up to your partner to make you happy, only you can do that. So an important new skill to learn is how to balance the needs of the relationship with your own interests, ambitions and personal development.
Which inevitably leads to differences of opinion. So a marriage only works if the two partners are committed to going the distance together, and working through disagreements.
But another unrealistic expectation is that if you've found the right partner, then you won't argue. That's not true either. In the real world couples disagree all the time. Which means you need to learn how to air your differences kindly, and find solutions that work well for both of you.
And no matter how successful you are at that, life always throws up more surprises. Especially as couples grow and develop. Which means you also need to stay aware of each other's changing hopes and dreams. And support each other in achieving them.
It also helps to know when to expect problems. For example, many couples fail during their first few years together, because they're unwilling to change their previous 'singles' lifestyle into one that's centred around their relationship.
Another regular crisis is the birth of the first child. And then their entry into school. Because when the report cards start coming home, it feels like it's the relationship that's getting evaluated, doesn't it?
Having an adolescent in the house is another nightmare. So at each of these stages you have to learn new skills. And especially how to stay happy, no matter what life throws at you.
All the best,
Chris.
Related Topics