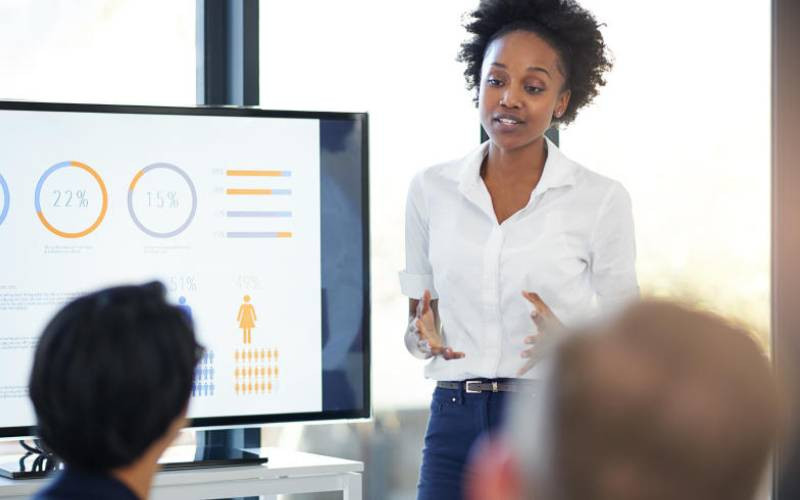 Many people tend to give up or throw in the towel so easily. Successful people have one characteristic: persistence - the ability to stay at it and not quit. Others include endurance, diligence, determination and perseverance.
The adage 'quitters do not win and winners do not quit' is not just a saying but the truth. Do you finish what you start? Or are you easily discouraged? Many times we regret giving up on a relationship, career, school, sport, calling, talent or gift. This is the high cost of quitting. At the beginning of a marathon race, there is a large crowd, but over time it slowly thins out to just a few people who get to the finish line.
"We are hard pressed on every side but not crushed; perplexed but not in despair; persecuted but not abandoned; and struck down but not crushed." (2nd Corinthians 4:8-9). There are several factors that motivated Apostle Paul to keep on doing what was right and to ensure he finishes the task.
First, remember God loves you. Whatever you are going through, remember that God sees, cares and will enable you to endure no matter how difficult the matter is. "Since therefore, through God's mercy, we have this ministry, we do not lose heart." (2nd Corinthians 4:1).
Second, maintain a clear conscience. Be transparent, with nothing to hide, honest, and do not deceive anyone or distort the word of God. Be a person of integrity! "Rather, we have renounced secret and shameful ways. We do not use deception nor do we distort the Word of God. We commend ourselves to every man's conscience in the sight of God." (2nd Corinthians 4:2).
Third, have the right attitude and motivation. The question is: Why do you do what you do? You need to have an answer because the 'why' determines the 'how long'. Many people do things because of ego and though it may start them off well, it does not last on the long haul - it wears out quickly.
"We do not preach ourselves but Jesus Christ as Lord, and ourselves as servants for Jesus' sake" (2nd Corinthians 4:5).
Fourth, accept your limitations. The quickest way to burn out is to try to be a superman or superwoman. Our bodies are frail and fragile; we have weaknesses, faults and failings. Once you know and accept your limitations, you can easily pace yourself accordingly.
As the saying goes, 'Rome was not built in a day'. "But we have this treasure in jars of clay to show the all-surpassing power is from God and not ourselves" (2nd Corinthians 4:7).
Fifth, you must love other people. When you love people, then everything that you undertake will be geared towards helping them. This becomes a motivation not to give up or stop trying. The love of Christ compels us to love others. If you want energy to keep going, fill your life with love.
"All this is for your benefit, so that the grace of God that is reaching more and more people may cause thanksgiving to overflow to the glory of God." (2nd Corinthians 4:15).
Sixth, take time to rest and recharge. It is a fact that we are all wasting away externally and no one can stop the aging process. Apostle Paul renewed and recharged himself daily both externally and internally. For some people it could be through prayer, reading the Bible, meditating, taking a walk, playing with children, or playing a musical instrument.
Make a personal renewal plan and take regular breaks to rest from your schedule of activities. The Bible says that those who wait upon the Lord shall renew their strength; they shall mount up with wings as eagles, run and not grow weary, walk and not faint.
"Therefore, we do not lose heart. Though outwardly will we are wasting away, yet inwardly we are being renewed day by day." (2nd Corinthians 4:16).
Seventh, keep your eyes on the goal. This is the secret to how to handle problems. You develop persistence through problems which are part of life. Problems tend to cloud our perspective and vision.
Consequently, we lose sight of and focus on our goals and dreams. Apostle Paul was bitten by dangerous snakes, shipwrecked, imprisoned, fell sick, thrown out of cities and stoned; but he considered these as 'light and momentary troubles'.
He kept his eyes on the goal - to preach the Gospel of Jesus Christ.
"Our light and momentary troubles are achieving for us an eternal glory that far outweighs them all. So we fix our eyes not on what is seen, but the unseen. For what is seen is temporary, but what is unseen is eternal." (2nd Corinthians 4:17-18).
You may be thinking, "I have wasted so much time and energy, what is the point in starting over? What is the use in trying?" Even in a football match, things often turn around minutes before the end of the game.
Do not focus on where you have been, but rather on where you are going. The issue is not how you started in life; it is whether you are going to finish the rest. Do not give up
Related Topics