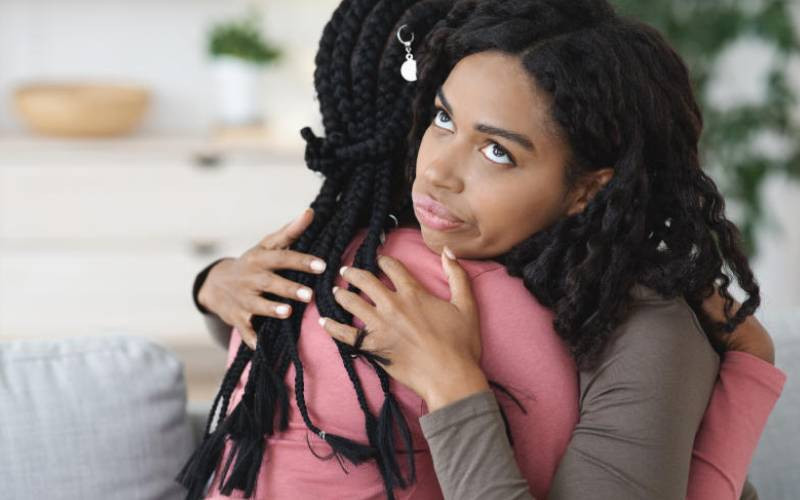 Why do women hate each other? Why? At this rate, I feel that we should have a sort of women's conference, air out our issues, woman-to-woman. Jealousy should be at the top of that list then others like pettiness and unnecessary competition could follow.
My friend was on the verge of crying when she came to see me the other day, her veins protruding and her voice quavering, she was a pitiful sight of misery. And I didn't need any psychic powers to know that it was her boss, the 'fire breathing dragon' as she calls her.
I let her vent anyway, all the while trying to make sense of the conflict, you know, what led to what and what escalated to what. At the end of it, I concluded that it was just a mere lipstick fight.
With a boss older than her, it is expected that she would be a sort of a mentor, you know, like a big sister. But no, the boss turned everything into a Hansel and Gretel witch hunt. Setting traps everywhere and all for what?
Coming to think of it, why would this woman invest all her time and engage all her faculties just to infuriate and antagonise another woman? When I think about it, it is a bit too much, and what do they stand to win? Absolutely nothing!
If you are a woman reading this, I am sure you have encountered those ones, and some men too. Recently, my dude friend was complaining about his former human resource manager whom he had justifiably labelled as 'the psychotic boss'. The woman was all about frustrating and sparking feuds in the team. A well-paying job that he actually loved- he ended up quitting.
Anytime I come across someone who quit their job due to a toxic working environment, more often than not, there is usually an angry bitter woman behind. As a woman, I have all the right in the world to talk about women in this light. I am not saying men are innocent, but let's leave those ones for today.
Has it become a universal law that women just hate each other? I beg to differ. Ever seen a young girl who hasn't been through much, perhaps at the peak of her adolescence? She is usually tender, trusting, and naïve and there is a sweet aura around her. She most definitely has a big heart in her little chest, radiates joy and has a lot of love to give and so she does.
If she is lucky, she will be broken just a little, as the world chastises indiscriminately, but then she moves on and has a somewhat normal life.
But then there is this other girl who falls on a coarse turf. So many daggers are thrown at her, breaking her big heart time and again, taking a little piece each time. Things like heartbreaks, disappointments, rape, and abuse change her nature permanently. The sweet sixteen girl becomes a bitter green-eyed monster who leaks venom wherever she goes.
Such is the story of Medusa in Greek mythology. A beautiful virgin girl who was seduced at the Temple of Athena. The sacrilege made the gods turn her into a snake-haired monster. The tragic allegory applies to most Medusas of our day.
Another woman, who seemingly has what she lacks or merely just exists automatically becomes a target- like Medusa's petrifying gaze that turned everyone at sight into a rock.
It may be comforting to know that their issues have nothing to do with you, their frustration and resentment are theirs and theirs alone. But all remains blunt. When it becomes too toxic at work, it is better to just walk away. Just like COVID or super gonorrhoea, their poison is lethal and highly infectious. You will turn into her.
The bottom line is if you are hurting take time to heal, unlike the Greek monster, there is salvation for a broken woman today.
Lastly, genuine sisterhood is actually possible!
Related Topics