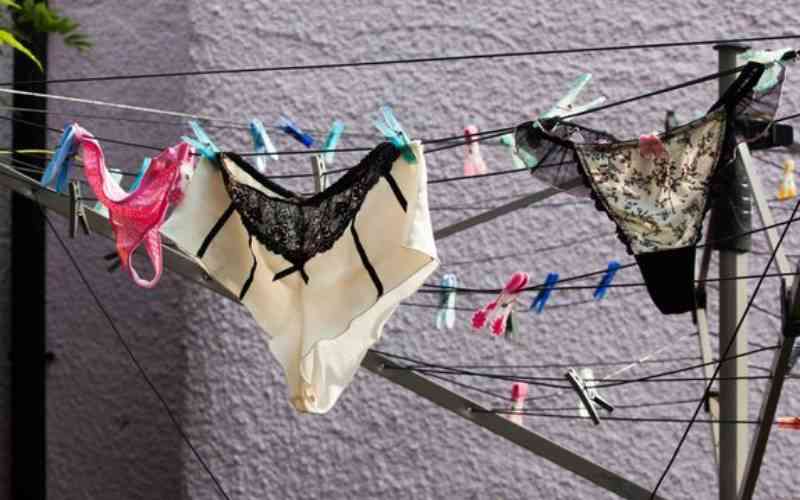 It is bizarre in all respects; how does a man keep getting in trouble every time for stealing women's undergarments? He should have learnt his lesson the first time he got excommunicated, but he did it again and again and now, he is making headlines for the strangest of all atrocities.
Perhaps it would be better if his crime fell somewhere in the 'normal range.' I am talking about the man from Kericho County who was apprehended in Chogoror trading canter for stealing panties after receiving a rough beating.
So many opinions and controversies surround the panty-thief, with some claiming that he is a voyeur, wizard, madman or spinning deep in the occult. In my opinion, I think he is just a fetishist.
In psychiatry, a fetish is classified under Paraphilic Disorders. Scientifically, the condition is known as Fetishtic Disorder. Paraphilia is a condition characterized by abnormal sexual desires, typically involving extreme or dangerous activities. The diagnosis is assigned to individuals who experience sexual arousal from objects or a specific part of the body which is not typically regarded as erotic. Almost any body part or object can be a Fetish. Examples include clothes, shoes, stockings, gloves, hair, or latex. Fetishists may use the desired object for sexual gratification in the absence of a partner, by touching, smelling, licking, or masturbating with it.
While the fetishist may engage in 'normal' sexual behaviour, be married or be in a fulfilling relationship, nothing can ever measure up to the fetish. He or she can either pair sex with the object, or use the object before or after sex to fulfil the rambling craving. Research shows that most fetishists are men with the most severe cases being associated with them.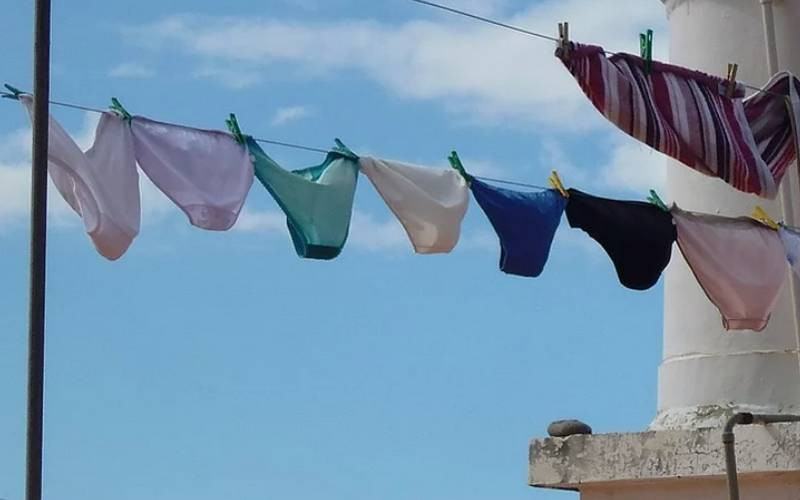 We all have a level of fetish, and it is perfectly fine, it makes life exciting and somehow influences our preferences and tastes in choosing romantic partners. The problem starts when one becomes obsessive and destructive to self and to those around. Like the case of the Kericho man.
So how does one find himself a full-blown fetishist? Often starts as a stimulator during masturbation, paired during sex as often as possible until it becomes the primary source of sexual arousal. For the person to reach a climax or be 'sexual' he must have the object in possession and within the vicinity. This is the psychological concept of conditioning.
One indubitable law in psychology is that all behaviour is learnt. Conditioning, in Behaviour Science, is the process by which the person becomes accustomed or acclimated to a certain behaviour. Whenever a behaviour is rewarded, it gains more root. Stealing panties were rewarded with sexual satisfaction and that is why the person indulged despite the consequences.
So how does one overcome a Fetish? Well, a behaviour learnt can always be unlearnt- if you have a fetish you're uncomfortable with, apply the same concept.
Related Topics