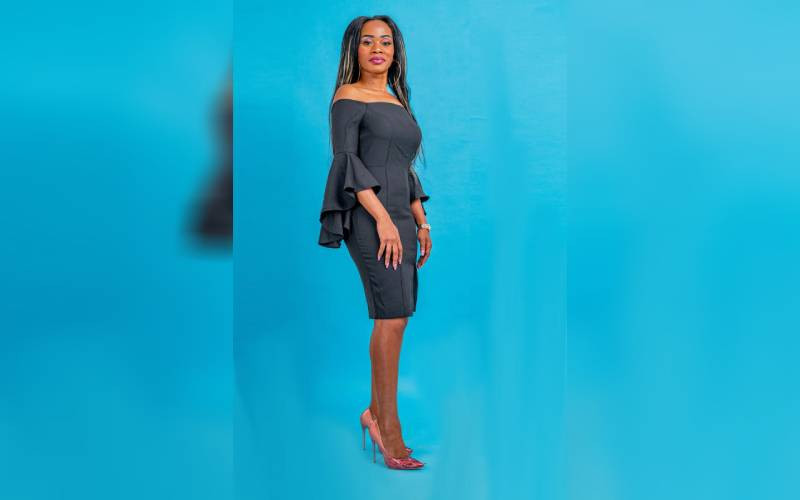 For Persil Telewa, being in media is a dream come true because she loves the experience the industry brings with it.
Persil is no new face in the media industry and has been actively at it for close to a decade.
Persil, who holds a Master's in Communication, describes herself as a shy girl whose interest in media started when she was very young. She, however, adds that she started working on her confidence at a young age.
"I used to host on the Churchill Show back then as a way to engage the audience just before the comedians took to the stage," she says.
Persil is currently flying high with her new show Globe Traktion, which airs on KTN News every Saturday at 8.30 pm. The TV Show premiered last Saturday. She previously hosted Diaspora Life.
"The show is different from what we are used to as this particular one tells the backstory, highlighting stories of people making an impact on the global stage both locally and internationally. They range from sports personalities, innovators, musicians, artistes, diplomats as well as politicians," she says.
The 24-minute show will include stories that people may not know about them that contributed to their success, global recognition, or outstanding struggles.
NEW SHOW
The surprise element will be the rotational celebrities and new co-hosts that the show will be engaging with across the globe to feature in each show. This will be possible when they give their reactions to the day's feature story as well as go ahead to share what is new in their location.
"We shall not only focus on success stories but also on people that have gone through huge struggles in foreign countries and what they have done to overcome them," she said.
"I hope to bring the world closer to my viewers through my eyes. Through this show, I hope to grow my audience as well as broaden the viewer's minds," she says.
The first episode featured renowned Kenyan Hollywood actor Paul Ogola.
"I appreciate the positive feedback I have received since the show premiered. It means a lot that my audience appreciated the work we put up," she says.
Persil, a travel enthusiast, has so far been to 62 countries in the world. In Africa, she is yet to visit Somalia and Malawi.
"I hope to have travelled to all the countries in the world by the time I get to 50". I relate to each country differently and I have so far enjoyed the different experiences each country I have been to has to offer," she says.
FOODIE
When she is not travelling the world, Persil enjoys food and, especially different cuisines, cooking as well watching inspirational content online.
Persil is inspired by her mother. "I am mostly inspired by my life as well as my mother. I as well look up to people who have broken barriers to be where they are today. Steve Harvey and the Obamas are some of the examples I relate to. I am inspired by the fact that they believed in themselves at a young age and they always believed that things would eventually work out for them. That gives me the will and zeal to keep going in my everyday life," she says.
She describes her fashion sense as authentic. She says that she does not dress according to the latest trends but instead dresses with what she feels best suits her.
"I love my viewers. They inspire me every day to do what I do best. Thanks to my viewers, I am where I am today and for that, I am utterly grateful," she said.
Related Topics