Home
/
Lady Speak
A day in the life of Gatuiri Irauka: I was happy to trade in my job for the kitchen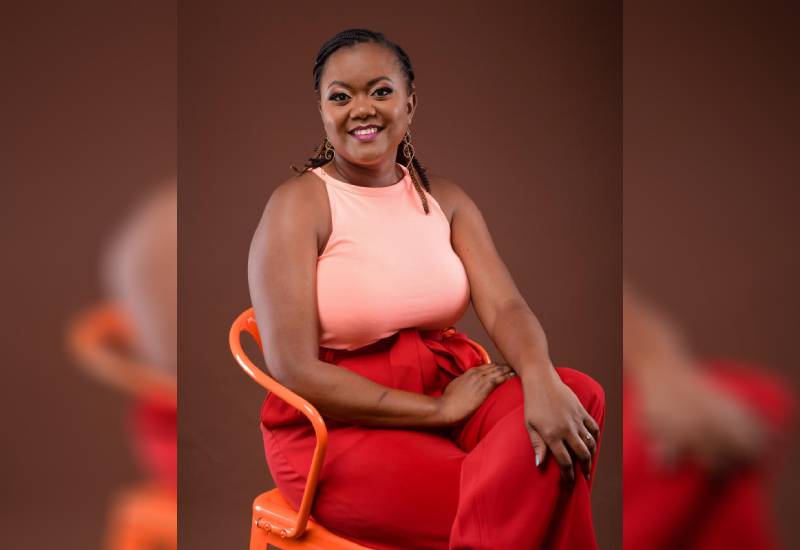 Gatuiri Irauka is the founder of Leo Tunapika?, an award-winning food blog.
For the most part, my mornings are pretty relaxed except for days I need to wake up early to go to the market. Other than that, I wake up and see my child off to school. Some days I will prepare breakfast.
My favourite part of the day is when I'm developing recipes. I loving seeing concepts I've had in my mind come to life.
Most recently I have been excited about producing a YouTube miniseries on cakes. It is a collection of cake recipes I think everyone should try out and they are perfect for beginners too.
The idea to start my blog came from the daily question of what to cook for dinner. Back in 2012, inspired by Aika of Pendo La Mama, I set out to start Leo Tunapika?
It was like a journal chronicling my joys and woes in the kitchen. Over time my readership grew and that led me to collaborate with various brands on different campaigns.
Then in 2019, I won the coveted Top Kenyan Food Blog at the BAKE awards. There was no stopping me then.
If I could tell my younger self one thing, It would be to continue putting in the work because things would turn out well. Now that I am older, I look back at my younger self and I am in awe of that woman.
She was so excited to share her love for food. Nothing much concerned her. She wouldn't put off publishing a post because a picture wasn't perfect. She just did it. I plan to rediscover her. That passion was my fuel, and I have been channeling her when things feel hard.
When I started the blog, it was just a hobby. I was just content with sharing my love for good food and easy recipes with other people. I hadn't set any goals.
Over time, however, I have chosen to focus more on the content creation and delved into video content. My aim is to share easy and delicious recipes for the everyday cook. People write to tell me they love the simplicity of the recipes.
Someone recently reached out to me to say they tried my garlic-butter naan recipe and that it was easy to make and the results were good. Such comments bring me so much joy.
My husband and children's nanny are my biggest support system. The long shoot days wouldn't be possible if my nanny wasn't around to mind my three children aged six, four, and two. And my husband is my number one food critic.
Seven years into running the blog, I left my job as an investment consultant at an actuarial firm. I wasn't conflicted about leaving my job. I am privileged that I already knew what I wanted to do and I'm lucky to have a supportive husband, which made the decision to leave easier.
Being a one-woman show, I've surprised myself with the additional skills I've had to learn, including photography, videography and editing. I previously worked with my younger brother Leon, but because he also has school, I had to step up and learn the skills myself. I am so glad I did. I genuinely enjoy the process of seeing the finished product. However, as the platform grows, it's my aim to get a team.
My best career advice I ever got came from a sermon. The words were 'do it afraid'. This resonated with me because at times, I tend to wait for when everything is in place for me to finally embark on new projects. I am learning to do it even when things are not perfect.
Since I work from home, it can be hard to separate work and home life. But I have some boundaries in place to help me separate the two. I use my phone a lot, especially for social media, so I try to clock out of Instagram and Twitter at 8 pm and avoid checking those apps until 7 am the next morning. Sometimes I manage, other times I fail.
Outside work, I enjoy spending time with my family and friends, taking siestas, and occasionally reading a book--mostly fiction.
Self-care to me means incorporating rest in my weekly routine and ensuring I actually take it. My days can be long and for the most part I'm always on my feet. So good rest is key. Self-care also means taking care of my mental health. I do this by keeping a journal. I don't do it regularly but it is therapeutic when I do it.
Related Topics