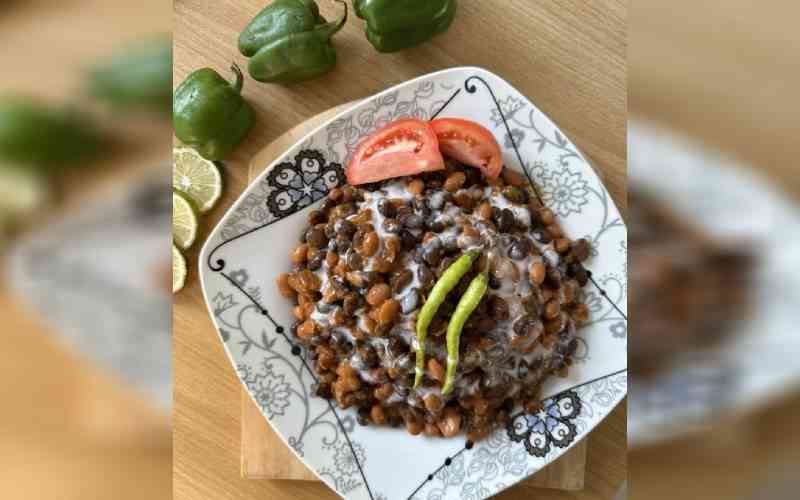 This Swahili recipe is made of red kidney beans and rose coco beans. I decided to add black beans (njahi) to the mix to make the dish more delicious and nutritious.
Preparation time: 10 mins
Cooking time: 35 mins
Serves four to six
What you need:
2 medium onions, chopped
1 teaspoon cayenne pepper
1 tablespoon ginger
3 cloves garlic
3 tablespoon tomato paste
2 tablespoon butter
1 tablespoon ground coriander
Fresh coriander
1 cup black beans (njahi), boiled
1 cup red kidney beans, boiled
1 cup thin coconut milk
1/2 cup coconut cream
What to do:
Wash the beans and soak them overnight. Boil them for about two hours, until soft (you can boil a big batch and freeze them for future use).
Heat butter in a medium pan, and add onion, ginger and garlic. Fry until soft and lightly browned.
Add tomato paste, coriander powder, fresh coriander and cayenne pepper and cook for a minute, all the while stirring.
Add the beans, then gradually add the coconut milk. Bring to a boil, then simmer for a few minutes.
Pour some extra coconut cream on top. Garnish with green chillies and sliced tomatoes (optional).
Serve hot or at room temperature. Enjoy!
Related Topics