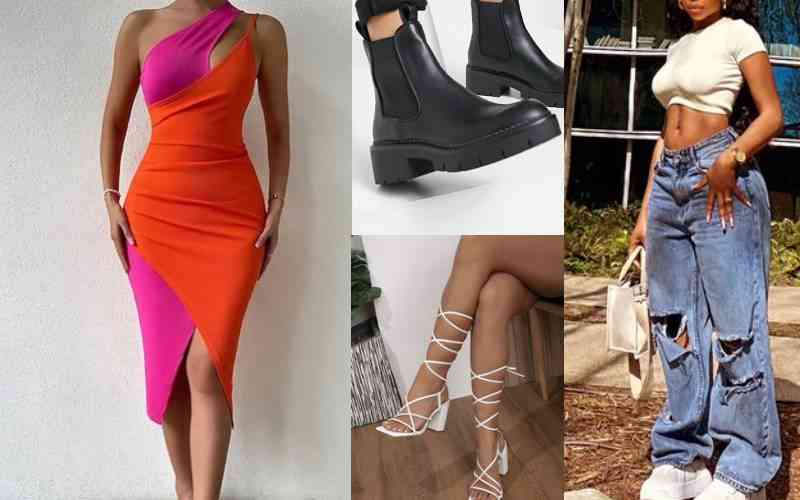 2022 can easily be rated as one of the most fashionable years we have had so far. This was a big year for retro comebacks from the 90s and 2000s era, plus there were some modern concepts that were incorporated as well.
One word we can use to describe this year's style is "rebel." And here is why. We have seen quite a number of bold fashion moves everywhere so it's safe to say that this year was a fashion revolution.
As we gradually transition to 2023, some styles will fade away for now and others will continue to evolve into something new. If you can't already predict the pieces and styles that will make it to next year, you're in luck because this list will reveal all you need to know stepping into 2023:
Futuristic eyewear
While this year had many retro fashion trends, the eyewear was a bit of an exception. We saw fresh designs that look very modern and futuristic, which really balanced out classic looks in an interesting way.
There were interesting frames and bold colours, and these could still be a big trend next year. Still, we loved the classic vintage designs as well so there could actually be a mix of futuristic and classic designs.
Cut out dresses
The sexy cut-out dress trend will certainly not be left behind. Right now they are still quite popular, and you will find all sorts of designs on both mini and maxi dresses.
This has been a staple for the ladies who like to show a little bit of skin and we will see it crossing over into 2023 in different cute designs.
Baggy jeans
When skinny jeans started trending, we thought that they would be the best and final version of jeans we would have. But when the baggy jeans trend suddenly reappeared, they stole our hearts.
The most popular baggy-style jeans came in washed-out blues and greys, and they were paired with chunky boots, heels and sneakers.
For sure we need to take a long break from skinny jeans to explore more baggy jeans looks so the less fitting mom type of jeans will be big this coming year.
Chunky boots
The boot that has been the talk of the town all year round was the chunky boot. Although it has been inspired by the 70s and 80s, it has managed to be one of the most popular shoe trends of modern times.
I'm almost certain that you will continue to see these boots everywhere. You will see classic colours like black and white, as well as other nude and bright shades.
Strappy heeled sandals
Another shoe trend that you might come across next year is the strappy sandal, especially the lace-up designs. They came in many bold colours and square-toe designs, and everyone fell in love instantly.
Well, you will see more of these on block-heeled sandals, stilettos and even kitten-heel sandals in the near future. They look good with jeans, dresses and everything else so this isn't a trend that we are ready to let go of just yet.
Related Topics