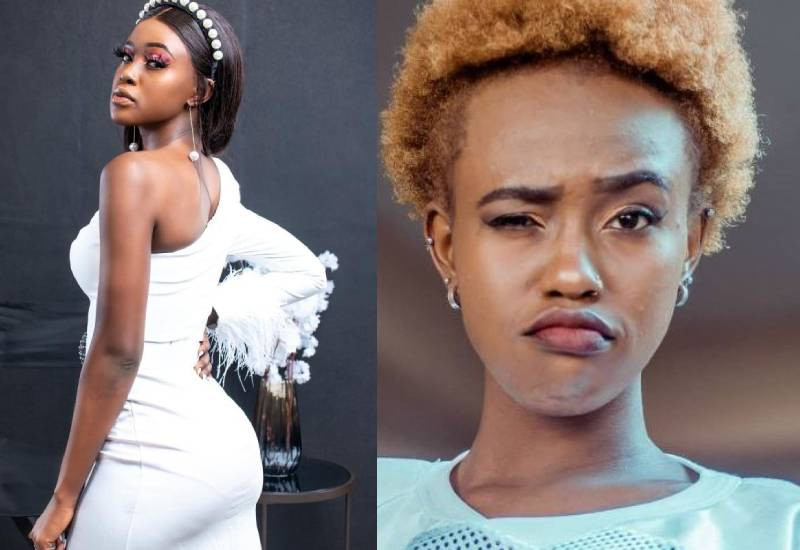 Content creator Azziad Nasenya has opened up on her seven-year battle with acne.
She said on her YouTube channel: "I have been suffering from acne for the longest time since I was in like form two, that was in 2015. Oh my God! That was seven years ago. I didn't realise that until I said it out loud."
Her friends from school recommended remedies to help her situation but they didn't work. "After form four I got into a skincare routine and stuff like that so I bought products but it didn't work. My acne got worse."
She saw a number of dermatologists but their recommendations still weren't working.
"In 2020 I decided to see a dermatologist, and he gave me a prescription for a month; for 2 weeks I didn't see any changes and he was also arrogant so I never went back. I visited another dermatologist who also gave me some pills to take.
I did that for months but nothing was happening. She told me to keep going back, but nothing was happening."
She had a breakthrough in 2020 but was short-lived, "My skin cleared out towards the end of the year. It was perfect and then I thought I finally overcame acne. Little did I know that it was to come back even worse. January 2021 it came back lightly on my forehead. I thought it was a joke but then it decided to come back with its ancestors, uncles and aunties. It was so bad."
A beautician helped her realise what the problem was, "she's not a dermatologist, she does monthly facials. She told me to go home and realise what my triggers were. I realised my triggers were proteins."
Related Topics