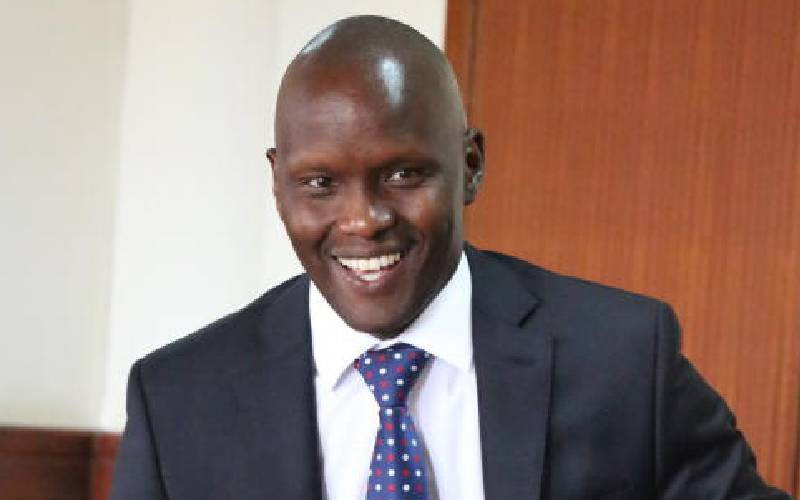 Former Kenya Pipeline Company (KPC) Managing Director Joe Sang has made a comeback at the firm, three years after he left under controversial circumstances.
Mr Sang, who was early this week appointed acting managing director by the KPC board, quit his position in December 2018.
This was at a time when the Directorate of Criminal Investigations (DCI) started probing alleged corruption cases including the loss of 21 million litres of fuel and procurement irregularities at the firm.
Mr Sang, together with several other senior former KPC staff, was in 2018 arrested and charged with corruption whereby Sh1.9 billion was allegedly lost during the implementation of the Kisumu Oil Jetty.
The court last month however dismissed the charges, noting that no funds were lost during the construction of the jetty and that the project was well planned and executed.
Sang will be taking over from Macharia Irungu, whose tenure at the firm, the board contends, ended on January 1 this year.
Renewed contract
Board chair Faith Bett Boinett said, in a letter to Dr Irungu, that his three-year contract ended at the start of this year and that he had not expressed interest in his term being renewed even after he was invited by the board to apply.
"Kindly note that following the fifth special board of directors' meeting held on January 13, 2023, at Kenpipe Plaza, the directors deliberated on the term of your contract dated December 2, 2019, and arrived at the conclusions… (that) there was only one contract duly signed by yourself on December 2, 2019, for a three-year term with effect from January 2, 2020," said the chairperson in the letter.
"There was no expression of interest on your part to have the same extended or renewed, despite an invitation by the board to do so vide the letter dated December 9, 2022, written to you by the chairman."
The letter goes on to note that "your contract expired on January 1, 2023, and to this effect, you are no longer an employee of Kenya Pipeline Company".
Dr Irungu had contested the removal, noting that while he had initially signed a three-year contract, the previous KPC chair Rita Okuthe had revised the tenure to five years.
Mr Sang was appointed KPC's managing director in April 2016, initially in an acting capacity before being confirmed.
Related Topics