Home
/
Beauty
How to keep scarring at bay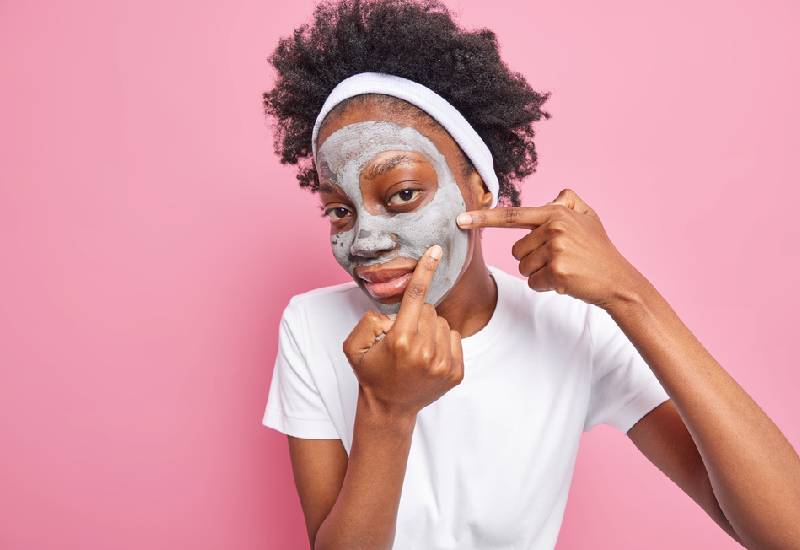 Scars are one of the most frustrating cosmetic woes. That aside, scarring is part of the body's natural healing process.
When a wound occurs on your skin, either from a cut, burn, acne or skin condition, a protein called collagen forms around the wound to heal it.
Since the healing tissue doesn't contain all the normal parts of healthy skin, it looks different. This is why scars are noticeable.
The appearance of a scar depends on factors such as the shape, size, and depth of the wound. Other factors that may also affect how a scar looks include the amount of blood flow to the area, your skin colour, and your skin's thickness.
There are three types of scars: normal scars that are relatively thin and flat, hypertrophic scars that are thick and raised, and keloid scars that are even thicker and more raised.
Unlike hyper trophic scars, keloid scars expand beyond the contours of the actual wound. They form from an overproduction of collagen and are often treated by injecting steroids into the area.
While keloid scars may require specialized treatment, there are some things you can do to prevent and treat hypertrophic and normal scars on your skin.
Here are three of the most effective ways to keep scarring at bay:
Onion extract
One of the most effective scar treatments for scars is onion extract. In fact, many non-prescription products for treating scars contain onion extract.
A 2012 study published in The Journal of Clinical and Aesthetic Dermatology found that a gel containing onion extract significantly improved and softened scars in a period of four weeks.
In another 2020 study, researchers investigated the effectiveness of onion extract in mothers who had undergone a second caesarean delivery.
The women in the study applied either an onion extract or no treatment for a period of six months. The subjects that used the onion extract gel had less raised scarring and colour change and better blood supply to the wound area.
Onion extract has antibacterial and anti-inflammation properties and reduces scar formation at the cellular level.
How to use: Look for a scar treatment gel that contains onion extract – you are more likely to find such products in stores that sell health products or online shops. Generally, you should apply the gel on the affected area twice a day. Even so, read the instructions and use the product accordingly.
Silicone sheets and gel
Silicone is also highly recommended by dermatologists for treating fresh scars. In the early stages of scar formation, experts recommend using silicone-based patches (called sheeting) or gels.
Silicone is even more effective for preventing and treating scarring than onion extract gels.
A 2012 review found that silicone can significantly improve the appearance of hypertrophic scars.
In addition, a 2018 Chinese study found that silicone gel helped prevent scarring in infants who had undergone cleft lip surgery.
These studies and reviews explain why doctors have used silicone sheeting over 35 years to prevent scars in their patients.
Some experts theorise that silicone mimics the skin's barrier, which helps lock and trap moisture to heal the wound without scarring. Silicone sheets also exert a small amount of pressure on the scar, flattening it and making it soft.
How to use: The most recommended silicone product for scarring is ScarAway, which you can find either in your local beauty or health store or online. The products come either in form of sheets or gels. The sheets are self-adhesive and reusable. Simply apply the sheet on the affected area and leave it on overnight. You must commit to wearing the sheets for 24 days, 8hrs daily or applying the gel at least twice a day. Patience is key in treating scars – it can take several months to see results.
Laser therapy
Laser therapy is the most effective way to diminish the appearance of scarring, although it doesn't fully get rid of the scar tissue.
Laser therapy uses powerful wavelengths of light to dissolve scar tissue and stimulate healthy collagen production. Laser therapy may help prevent scar formation after surgery or injury, reduce scar pain and itchiness, and increase your range of motion if the scar limits movement.
Your results from laser therapy for scarring largely depend on the expertise of the doctor. For this reason, look for a certified dermatology who has experience in laser therapy.
If you go to someone who doesn't have specialised knowledge of the skin, laser therapy may not only fail to give you the results you desire, but it may also be dangerous.
How to use: It may take more than one laser therapy session to significantly reduce scarring. You will probably have three to five sessions, spaced out at least a week apart.
Although you might see some immediate improvement, it will take a few months to see the full effectiveness of your laser treatment.
Related Topics