Home
/
Achieving Woman
Voting rights activist Stacey Abrams nominated for Nobel Peace Prize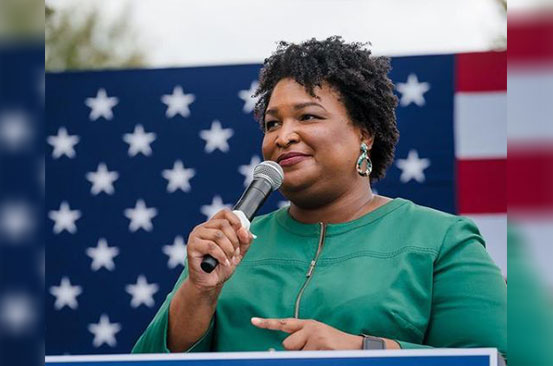 A Norwegian lawmaker announced Monday that Stacey Abrams has been nominated for the Nobel Peace Prize for her work in promoting non-violent change via the ballot box, Reuters reported.
Abrams, a US voting rights activist and Democratic Party politician from Georgia, was instrumental in boosting voter turnout during the 2020 US Election. She is credited for being one of those who helped flip Georgia from a Republican to a Democratic state voting in Joe Biden.
"Abrams' work follows in Dr. Martin Luther King Jr.'s footsteps in the fight for equality before the law and for civil rights," said Norwegian Socialist Party member Lars Haltbrekken. "Abrams' efforts to complete King's work are crucial if the United States of America shall succeed in its effort to create fraternity between all its peoples and a peaceful and just society,"
Dr. Martin Luther King Jr. became the leader of the civil rights movement in the 1960s winning a Nobel Peace Prize in 1964.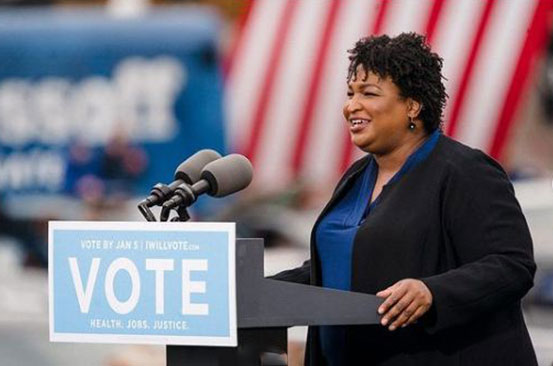 During her campaign for the gubernatorial seat for the state of Georgia in 2018, Abrams exposed voter suppression among people of colour and minorities. She lost to her competitor, Republican Brian Kemp, by a margin of less than two percent after which she launched a voter education campaign, Fair Fight Action, taking the fight against voter suppression nationwide.
In an interview with Harper's Bazaar, Abrams explained that by suppressing voters, you threaten democracy.
"We have watched the undermining of our democracy not just for the last four years under Trump, but for the last 20 years under Republicans because they are a very homogenous party that relies on keeping people out of the process," she said.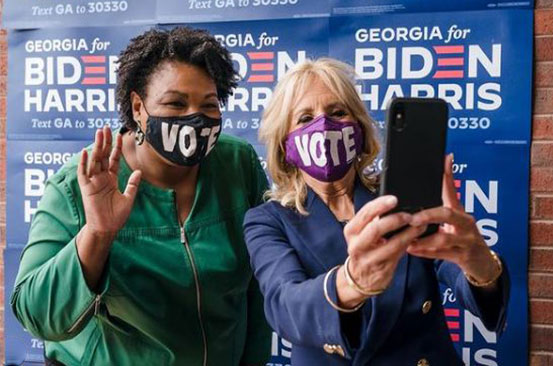 "Their only way to continue their dominance is to keep voter suppression in place. But they've also eroded our democracy because the thing is, you may target people of color, you may target young people, but when you break the machinery of democracy, you break it for everyone."
While Abrams has received this nomination, it's not a guarantee that she will win the prize. Members of national assemblies and national governments of sovereign states can nominate whoever they want. Nevertheless the Norwegian Nobel Committee doesn't comment on nominations but does decide who will win.
U.S. Black Lives Matter movement and U.S. Congresswoman Barbara Lee have also been nominated.
Related Topics