Home
/
Parenting
Father-Daughter love: The words of my father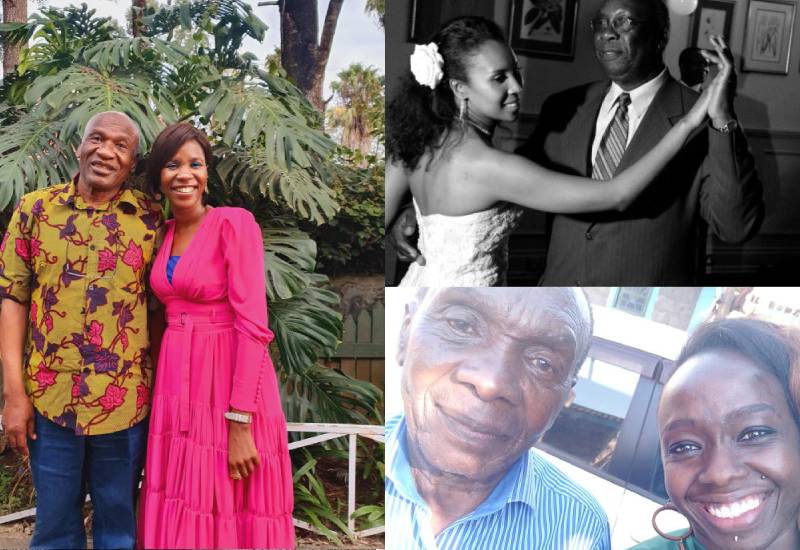 A father is a girl's first love; a compass in a directionless world and the North Star while finding her footing in a big bad world. This Father's Day, five women share the big lessons their father passed on to them: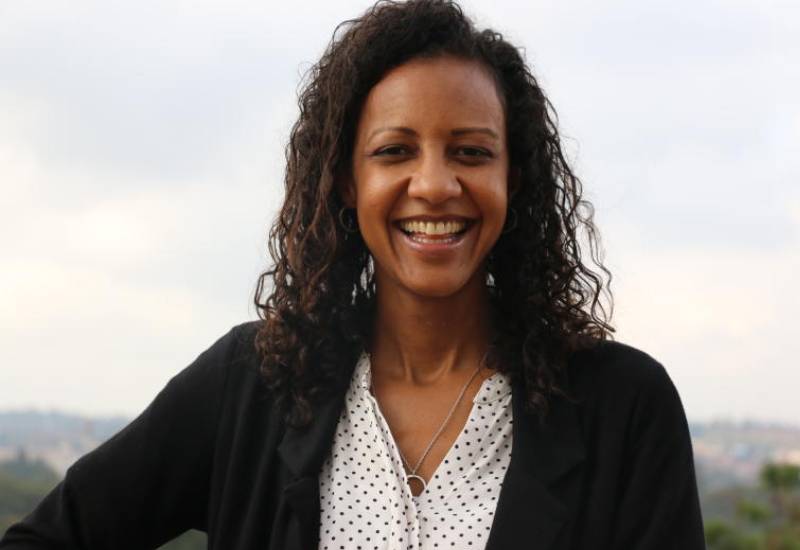 He gave me confidence in myself
When I told my father I wanted to go to business school, he told me--in a rather matter of fact way, that I should go to Harvard. I remember thinking to myself, "Well, yes, I would love to, but getting accepted to Harvard is not exactly easy."
My dad was super smart and attended Ivy League schools himself so to him it was an attainable goal. He told me this when I was 23 and I had just moved back to Nairobi from the US and he was killed in a car accident a few weeks after that conversation.
I did go on to attend business school at Harvard which was a hugely transformative experience on a personal and professional level. I've always been sad that he didn't get to see me graduate but always remember and value the confidence he had in me.
When I look back at that time now, I see his specific advice as a more general reflection of his encouragement to strive to be the best I can be. I've carried this with me throughout my life.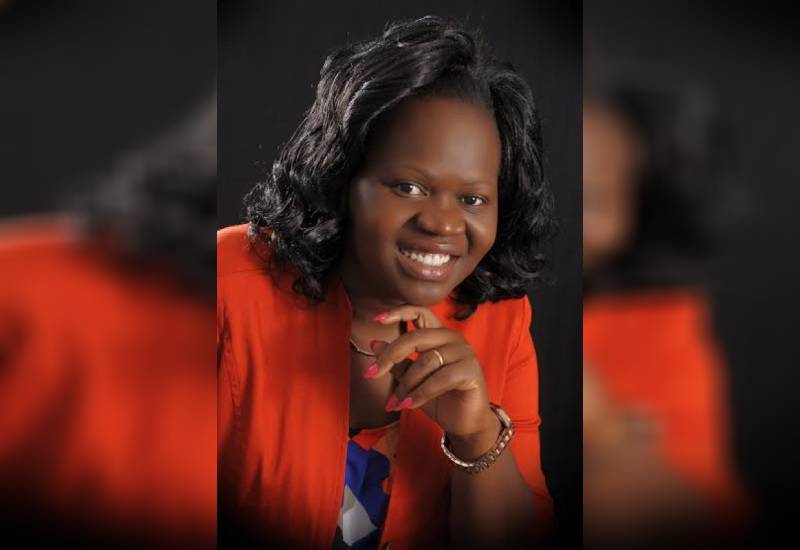 He taught me what to value more than wealth
My father, the late Cllr John Nyasuna, walked me to the main road to school every morning. He would say, "I cannot guarantee to leave you wealth when I'm gone but the only investment I can leave you that will last you a lifetime is a good education, so take it very seriously."
The fact that my father sacrificed everything to pay a premium for my education at Aga Khan Primary School and Kisumu Girls' High School, despite the fact that we commuted almost 40km to and from Kisumu every day, made a big impact in who I am today.
In the early days I didn't take this advice seriously. I took my education and my parents' sacrifices for granted.
Looking back today, having lost them both--my father while in Form Four and my mother when I was a fourth-year university student, I have come to understand that it's the education together with the values of integrity and hard work that have seen me through to this point.
It is my most valued lesson to my children and other people I interact with. In my current career, I do not strive to amass wealth to leave behind for my children. I want to bequeath them the fear of God and education, values of integrity and hard work.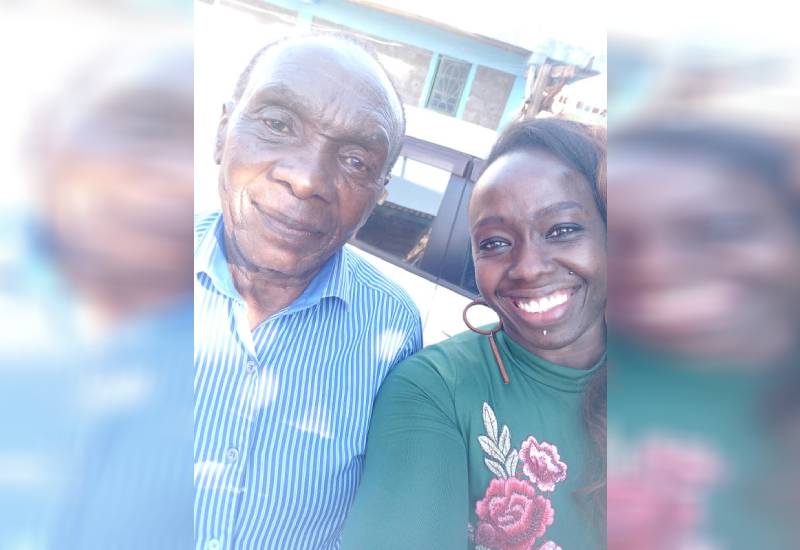 He taught me to accept losses with dignity
In 2008, I represented Kenya at the Malta Guinness Street Competition in Nigeria where I came in third. It hurt a lot because I wanted to win so badly.
I worked hard for years and thought winning would be a breakthrough for me. I came back home heartbroken, and when I did an interview with a local TV station I mentioned that the results were rigged.
My father watched the interview and later gave me this advice: always accept any outcome with class and humility because everything happens for a reason and for a good outcome. I didn't take it to heart then because the pain of losing was raw.
A few weeks later, greater opportunities came knocking at my door after that big event and soon I realised that the win is not always on the win.
My father was right. Every time I'm faced with a challenge, or whenever I'm doing something, I give it my best. If it works out, I'm thankful. If it doesn't work out, I'm also thankful.
What we perceive as "failure" is a blessing in disguise. And the reason why it is important to accept every outcome with class and humility is you just don't know who is watching.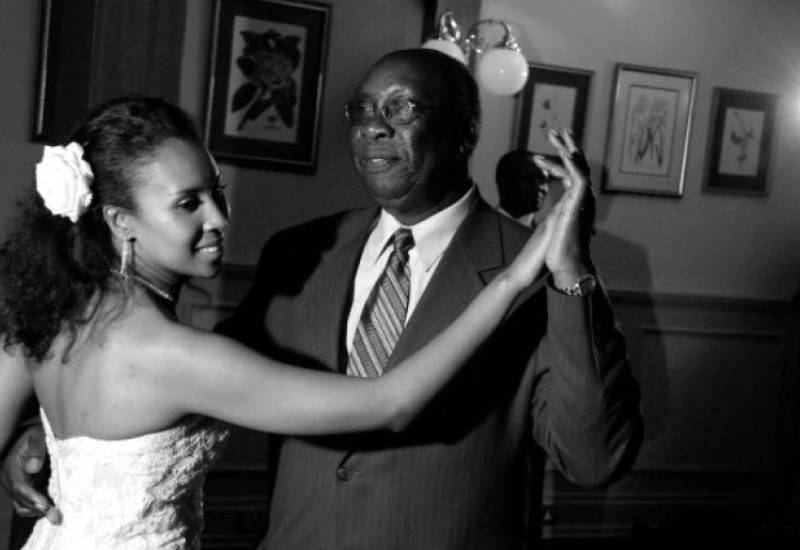 He taught me to always pursue what I loved
When I was trying to figure out what to do for a career, my father would tell me that whatever I chose, I had to love it.
That the only way I would excel at it and be fully committed was if I loved it. This piece of advice stands out because if I didn't have this much passion for what I do I would have given up a long time ago.
The passion keeps the flame burning. The advice seemed a cliché to me back then, and while I took it, I didn't think too much about it.
In hindsight, it was a priceless piece of advice because it has been the foundation of everything great in my life, including building up SuzieBeauty.
Being a pioneer beauty brand in Kenya, It took a lot of love and passion to get it there, and that is what has kept it going 13 years later!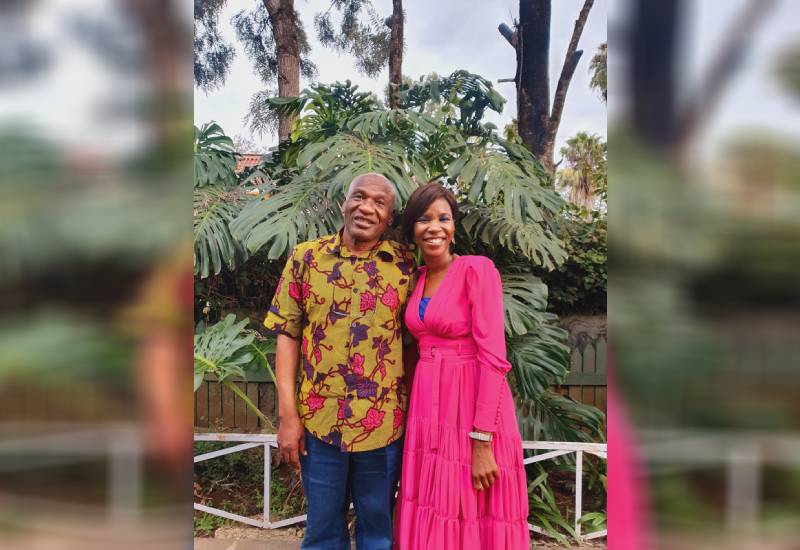 He taught me to take myself less seriously
My father gave me two excellent pieces of advice. The first he calls the 11th commandment: "Don't take yourself too seriously," and the second is that it costs you nothing to be kind.
Not taking myself too seriously has provided me an opportunity to laugh at myself, reflect and grow. This advice also helps to contextualise events and has really stood the test of time for me.
When I find myself going through personal challenges, it is easy to feel like there is an inevitable catastrophe looming. It is a salient reminder that this too shall pass and that one can always dust one's self off and try again.
It is also a reminder that you are never too important to be of service and help to others irrespective of any accomplishments, so I find that it helps to keep one grounded and connected to our humanity.
He is also responsible for my sense of humour, as I am likely to seek out the light side in any situation, however grim it may appear.
It might look like a little thing, but I believe that it has helped me cultivate resilience and optimism, and has helped me to connect with many people.
Related Topics