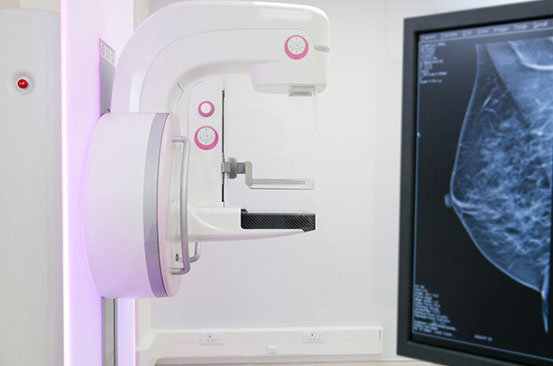 A mammogram is a low energy x-ray to examine the breast for cancer diagnosis and screening. The goal for this is early detection. This is what we call breast cancer screening.
Using a mammogram, the doctor is able to identify cancer cells and determine how much of it has spread in order to establish the stage the cancer. It's an important procedure if your doctor suspects that you might have breast cancer.
According to the National Centre for Biotechnology Information, it's advisable for women above the age of 40, who are at a high risk of breast cancer, to get a mammogram annually in order to detect breast cancer in its early stages or even to prevent it.
When you go through with it, ensure you get this procedure from a certified institution to avoid any false results. To wrap your head around this procedure there are a couple of things you need to do in preparation.
What should you know about getting a mammogram? Read on.
As mentioned above, for women above the age of 40 years it's important to undergo yearly checkups. This is because women over the age of 40 are at a higher risk of developing breast cancer.
READ MORE
Doctors' advice you not to use deodorant, antiperspirants (roll-on) or perfumes under the arms. This is because these particles might appear on the mammogram images causing confusion. This will help you avoid scheduling for other unnecessary appointments. I know it feels uncomfortable but it will only take a few hours then you will be able to use your powder, perfume or roll on.
Your doctor will be able to advise you on the best facilities and time to carry out the procedure. If your doctor does not offer mammogram tests in his or her facility, they will give a couple of recommended mammogram facilities with clear imaging and proper test results.
Psychological preparation
It's important to prepare yourself psychologically for a mammogram. You need to know that the results can turn out either way so if it helps talking to someone about it a few days before or taking some time off to relax and think about it then do it.
Choose a certified mammography facility
Unfortunately, we have a couple of uncertified facilities that conduct mammogram tests. The problem with this is that they can give false results, unclear imaging and misleading reports. Looking for a certified facility one recommended by your doctor would be the best.
Schedule the test for a time when your breasts are least likely to be tender like before and right after your period. If you haven't undergone menopause, it's important to do the test one week after your period.
Don't consume chocolate or caffeinated products several days or two weeks before getting a mammogram. I know you are wondering how caffeine can possibly affect a mammogram test. Caffeine can make your breast feel tender.
Taking an anti-inflammatory drug like ibuprofen to reduce screening discomfort may be tempting because this procedure is uncomfortable and painful. But before you do, ask your doctor to prescribe a painkiller a few hours before the procedure in order to reduce the pain and discomfort.
Leave your jewelry at home
This is not the place to go rocking your favourite jewelry. This is because it will interfere with the imaging and make false results. On the other hand, you might end up losing it.