Gardy Chacha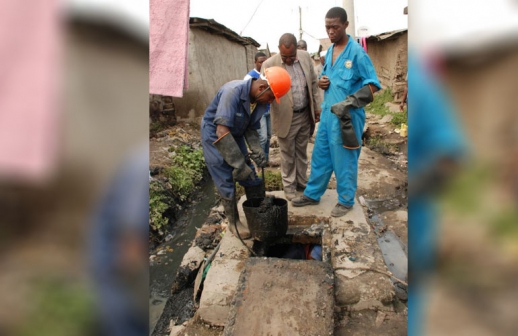 Medics concerned as it emerges Kenya is among countries whose populations still have to contend with neglected tropical diseases.
Neglected Tropical diseases (NTDs) still pose considerable risk to the Kenyan population with as many as 50 per cent at risk of the same.
This emerged last month at the 10th NTDs conference held at the Kenyatta National Hospital Grounds and organized by Kenya Medical Research Institute (Kemri).
According to Professor Matilu Mwau, Director - consortium for national health research, Kenya is among countries where more than five NTDs ravage the population.
"There are diseases which we have here that are not experienced in developed countries and this makes it hard to attract funding for research for these," he said.
Prof Mwau said since these diseases are almost non-existent in European population and North America compared to non-communicable diseases (lifestyle disease) the latter gets funding at the former's expense.
"African governments have often been seen as neglecting these diseases, but it is that funding to conduct research that would boost the fight against them, is not readily available," he said.
This year's conference, under the theme "Bridging the gaps towards NTDs elimination: Progress through partnership" brought together health professionals including researchers, policy makers, implementers and other stakeholders.
Prof Matilu said Kenya is particularly burdened by Bilharzia, Elephantiasis, Dengue, Leishmania, trachoma and worms.
"We have seen leishmania – which causes disfigurement – among populations around Gilgil and in Northern Kenya. Trachoma, which is caused by bacteria, has caused blindness among the Maasai and Samburu populations," he said.
Concerned parties at the conference proposed a number of activities that are aimed at capacity building, improving health care delivery in the community and informing advocacy and policy agenda in Africa.
As it is, 90 per cent of the disease burden for NTDs is found in Africa. This, many health professionals conclude, should be a major public health concern for the world.
Previous studies have indicated that neglected tropical diseases (NTDs) affect more than 1 billion people, costing developing economies billions of dollars every year.
However, common NTDs, such as the soil-transmitted helminth (STH) infections, schistosomiasis, lymphatic filariasis (elephantiasis), trachoma, and onchocerciasis affect more than 500 million people.
In Kenya alone, six million people are at risk of schistosomiasis, with a further 16.6 million being at risk of STH, 3.5 million are at risk of elephantiasis and about seven million people are living in 39 trachoma endemic districts.
World Health Organization (WHO) advises that effective control against NTDs can be achieved when several public health approaches are combined. These are: Control of disease vectors, mass drug administration, and improved sanitation.
Centres for Disease Control and Prevention (CDC) has argued that with mass administration of safe and effective medicines, or other effective interventions, elephantiasis, schistosomiasis, trachoma and STH would be wiped out from the population.
Kenya, it appears, has a long way to go in fighting NTDs with Prof Matilu saying local scientists ought to seek for research funding from national research fund in order to effectively fight against the disease.
"The Ministry of Health will also need to inject resources into national programmes for NTDs," he said.
That notwithstanding, it behooves the population to adhere to simple preventive measures like basic hygiene through proper sanitation.
"Many NTDs are caused by bad sanitation and hygiene. The government may provide clean water to the population but if people do not adhere to proper hygiene standards, they will still suffer from such diseases. Citizens play a crucial role in keeping these diseases away," Prof Matilu said.
All is however, not lost as Kenya has successfully been able to eliminate Guinea worm disease from the country. Surveillance is currently ongoing to block potential cross border infections from Ethiopia and Sudan.