Home
/
Hair
Five ways to reduce hair fall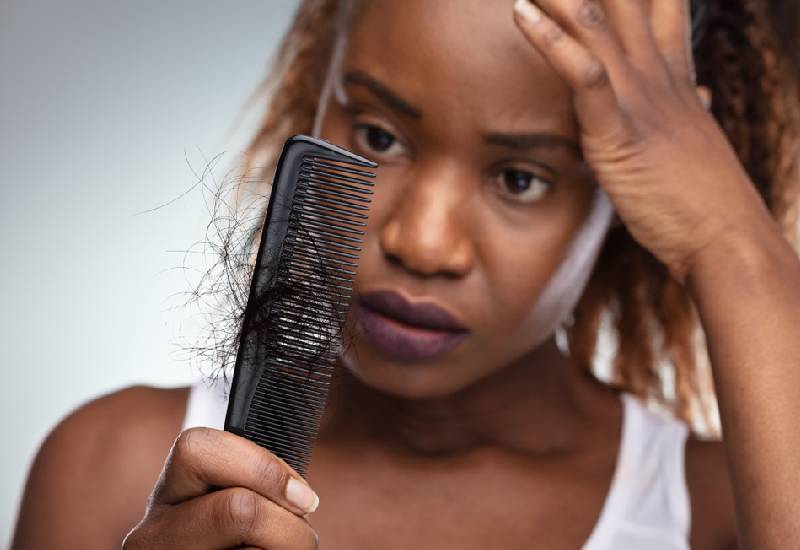 Like weight gain, hair loss is one of those things that can deal a blow on our self esteem and confidence.
While it is normal to lose about 100 strands a day, anything above that should cause some concern especially if you start to notice some balding and thinning.
Caused by aging or genetics in some cases, hair fall may also be triggered by hormonal imbalance, thyroid issues, styling products, certain medication, stress or poor nutrition.
Hair fall is a very common problem that affects both men and women from a certain age and should not be a reason to freak out.
Usually, once you have corrected the underlying problem causing the shedding, your hair will start growing back.
However, if this doesn't happen after three months of doing everything right, it could be an indicator you need to see your doctor or a trichologist.
In the meantime, here are a few ways you can prevent more loss and stimulate hair growth.
Boost your diet
Deficiencies in your diet may be to blame and the only way you can feed your hair is through a balanced diet.
Considering your hair is made up keratin, a protein, eating foods like nuts, beans, eggs, fish etc will help prevent hair loss.
To increase hair growth, you must include vitamin rich foods in your diet. These include carrots, leafy greens, sweet potatoes to name a few.
The retinoids found in vitamins A will help prolong the active stage of hair growth, regulate sebum production and keep your hair healthy.
Go easy on chemicals
At this point, staying away from rigorous hair treatments like perms and hair color is a good idea.
You should also keep heat at minimal especially when straightening wet hair. Too much heat will make your hair brittle causing breakage.
Keep your blow dryer at the lowest heat setting and use a heat protector or a fortifying leave-in conditioner.
This is also not the time to slather on hair serums and styling creams that will weigh down your hair.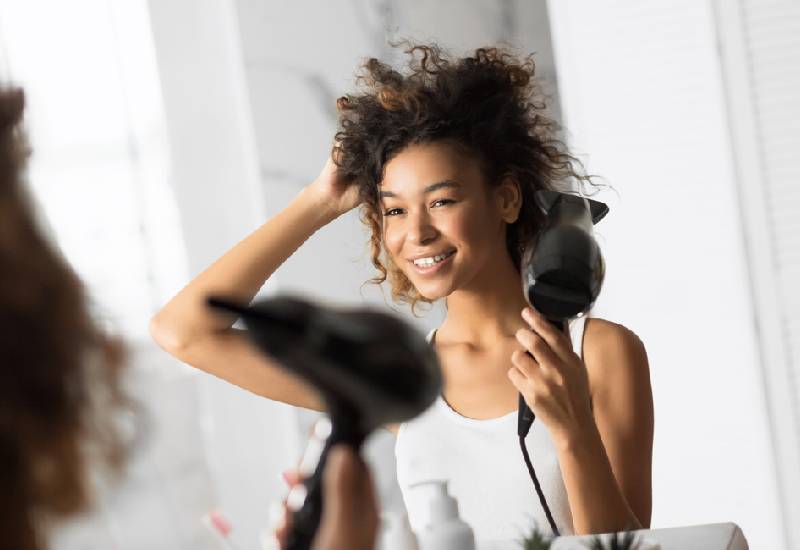 Oiling
To nourish your roots and increase blood circulation in your scalp, oiling is the best way to go. The two oils you may want to consider are olive and coconut oils.
Known to slow down hair loss, apply a few drops of organic olive oil directly to your hair and let it sit through the night. It will keep your hair conditioned and moisturized the preventing breakage.
Coconut oil on the hand helps to bind the protein in your hair due to its Lauric acid component. It will promote blood flow in your scalp and help your strands to regrow.
Massage
Although there is no scientific evidence to support this, many people swear by messages and increased hair growth.
Regular messages using essential oils like lavender, rosemary and thyme can be effective for reducing hair fall by stimulating blood flow.
It also conditions the scalp and strengthens the hair from the root. For even faster results, use herbs such as amla and ashwagandha to protect your hair follicles.
Supplements
Before going down this road it is a good idea to check with your doctor first. That said, supplements will do wonders for your hair.
Multivitamins will help in cell turnover, retention and hair growth.
Biotin or vitamin H, one of the B complex vitamins is essential for the hair cycle by helping your body convert food into energy. This in turn gives your body what it needs stimulating growth.
Related Topics