Home
/
Hair resolutions for 2015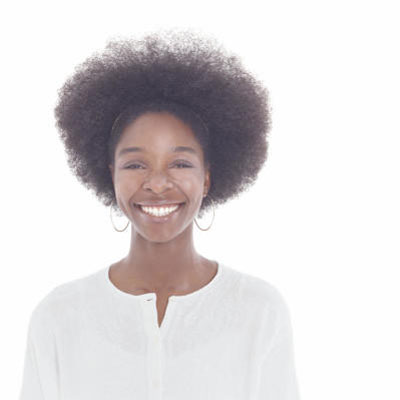 We have shared so much about hair in the last 12 months. I hope the tips have been helpful. As we close the year, it would be good for us to have united resolutions for 2015; hoping for healthier, more beautiful hair.
Many people make New Year's resolutions that they simply can't keep. I hope we shall keep these resolutions throughout 2015.
• Commit to a healthy hair routine. This way, your hair will always look healthy and shiny. Wash with the right shampoo, conditioner and, of course, the regular trims.
• A lot of heat is not good for the hair and as such, avoid using the blow-dryer unless it is completely inevitable. Allow your hair to air dry as much as is possible.
• Vary your hairstyles. If you have constantly worn a ponytail, how about you try an afro look? This way, you won't get bored of your look.
• Settle for more deep conditioning treatments at least once a month. This allows your hair to get loaded with moisture. When you buy avocado for your salad, spare some for the deep conditioning treat.
• DIY treatments can be great. Take time and experiment with them. There are a number of recipes that you can borrow from. If you have honey and avocado, you are good to start with moisturising your hair. You will be saving money while giving your hair the best treatment. If you need recipe ideas for the treatments, you can always check on the Internet.
• I cannot emphasise enough on the importance of trimming the hair. You can decide that 2015 is your year to learn how to self-trim. This way, you will save money, time and even style your hair as you wish. Sounds scary and impossible, but doable.
• If you keep your hair natural, keep in touch with the natural hair community. There are so many of the kind especially on social media where women blog about their experiences and even share tips. Follow the groups and get inspiration and advice from other women.
• This should be the year when you discover your perfect hairstyle. Try something new and different. This should be a style that suits your face shape, the texture of your hair, its length and flattering. If you have always had long hair, you could go for a short haircut or even try dreadlocks. Good luck.
• Please fix your hair colour. Just because gospel musician Size 8 looks good in red hair does not mean that it will suit you. Your skin complexion may not allow you to go red. Don't walk around in bad hair colour in 2015; let your hairdresser guide you on what suits you.
• Be gentler to your hair and avoid tying it tightly or combing it too hard; these are the reasons your hair fell in 2014.
• Give your hair some TLC in the New Year by using the right products. Avoid cheap shampoos and conditioners and invest in quality products.
• Someone asked me why I insist that one uses a silk pillowcase; well, it does not strip your hair of the much-needed moisture. Its smooth silk fibres do not pull on your hair and reduce friction, which causes the frizzy look. Opt for a luxurious one in the New Year.
Related Topics