Home
/
Girl Talk
Girl code: Single parents, just how do you date?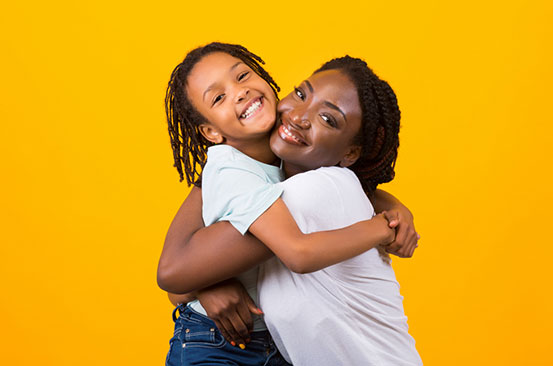 How exactly do single parents get back into dating comfortably?
Ever since I became a parent, I have never stopped asking myself how to sneak my way back into the dating field.
I must admit that before having a baby, dating was a walk in the park. I would go on dates and have fun with no limits.
Right now though, I seem to have erected a wall around me when it comes to love. Somehow, I don't take love seriously anymore.
I have had serious men hit on me but all I do is ignore them until they walk away. I think a heartbreak by someone you have had a baby with cuts deeper than that of someone you haven't had a baby with.
I say this because, initially, I have been through several heartbreaks with no child involved but still I believed in love and kept giving it a try.
After my baby though, my heart froze and I no longer look at love the same way. It's because I might have expected too much from this man, things that never materialised.
It was easier to experiment with love then when I was on my own than doing it now with my daughter around.
Falling in love as a single parent is very complicated. There are a lot of things one should consider before throwing themselves in the sea of love.
Having talked to a few single parents, I have noted that they go on dates with much more on their minds than just the simple date. No wonder most of these dates die a natural death after the first or second encounter.
As a woman, you might find yourself seated at a table with your date yet your mind has already wandered into the future.
You are already looking at this man through the eyes of your child and if the results don't add up, the relationship is pronounced dead on arrival.
Do we single parents ever think about ourselves when trying to embrace love once again or do we only rely on what we think about our children?
Don't get me wrong, I agree that, as we fall in love, we have to incorporate our young ones in the whole thing. There's no way we can do it without them!
At the same time though, we should equally take care of our feelings and love life. We can only take care of our children after we take care of ourselves.
A disturbed mind cannot be a source of peace to another. Embrace some peace first, that's the only way that peace can trickle down to your children.
I have been trying to balance the attention I have for my daughter to that I have for dating but my daughter's attention keeps winning.
I have slowly withdrawn from the dating field, convincing myself that I will never need a partner. I know that's the mean part of my heart trying to reason because, on a serious note, I know I will need companionship at some point in life.
It is, however, this companionship that is becoming a little bit hard to settle on. Because once bitten twice shy. Single parents, both men and women, are having a hard time moving on. This has even made others pull away from dating them.
Many people believe that dating a single parent is baggage. Maybe that's true, maybe not. I can't just say so because I am not in the best position to do that.
All I know is that we need a partner who will be willing to turn around our view for love.
I have heard many people claim that single parents cannot be trusted with loyalty because they will always sneak back into their pasts for 'retirement benefits' from the former partners.
I don't know how true this is but if you ever see me next to my ex, just know that I have been kidnapped and alert the police as fast as possible.
In fact, contact the army, if possible Recce Squad will do. Deliver me from any evil by these sons of Pharaoh. All said and done, I still think dating as a single parent is an uphill task. Especially with young children.
Related Topics