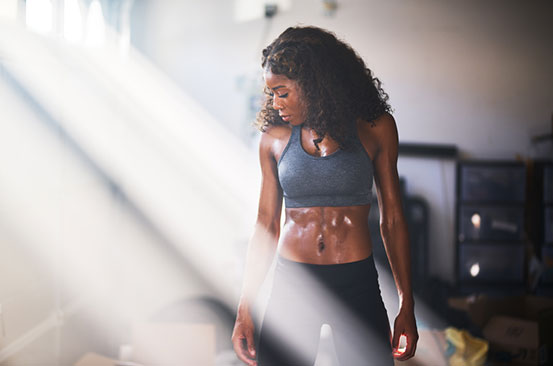 2020 has been a weird year. Being forced to spend so much time at home has allowed all of us to look into our lives, discover new passions and correct bad habits. One thing that I have recently discovered is that I love working out. Bear with me if exercising isn't your thing. I love busting out a sweat, loosening otherwise tight muscles and enjoy the flexibility that comes afterwards, not to mention the high I get once I complete the workout and what it does for my mental health.
I've never been one to go to the gym so working out at home isn't new to me. However, with trying to balance working from home and my other obligations, it became difficult to include a workout in my day. It would get to nighttime and I hadn't exercised let alone left the house. That's when I realised that those few free moments in the day are ideal for getting my heart-rate up without too much effort.
If you've found yourself in a similar situation and are wondering how to get your body moving while you're stuck at home, read on.
1. Make use of the stairs
We've seen before that taking the stairs instead of the elevator is a great way to get some exercise in the course of your day. However, if you live in a building with stairs, consider using them for a workout. Go up and down the stairs several times, running as you go up and walking down. Increase the number of times you do this each day and your body and mind will thank you for it.
2. Dance
READ MORE
One of the first workouts I ever did, years ago, was a dance workout and I loved it. Even if you think you have two left feet, there are plenty of dance workouts online that will not only help you exercise but will teach you a few dance moves. So, at the end of your workday, turn up the music and bust a move.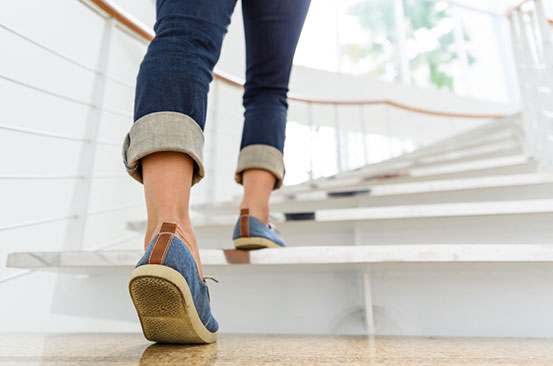 3. Do a HIIT workout
HIIT refers to high-intensity interval training. HIIT classes are a dime a dozen online. If you'd rather not pay for one, look for a free class. This workout incorporates drills and exercises that build muscle strength, increase endurance and heart rate. They're also ideal for anyone who wants to sweat it out but doesn't have too much time on their hands since you can get HIIT classes that run for as little as 10 minutes.
4. Jumping Jacks
These remind me of P.E. class in school but they feel so good especially if you feel tightness around your shoulders. Another plus? You don't need any equipment to do jumping jacks. Make use of the few minutes at the intro of your favourite show or when you need a break in the middle of your workday to jump around a little.
5. Don't forget the bedroom
Sex is a great way to get your heart pumping and improve your mood and concentration. While it might not be a substitute for a workout, you can still gain from it not to mention it's an excellent way to bond with your partner.