Home
/
Between The Sheets
How to spice things up in the bedroom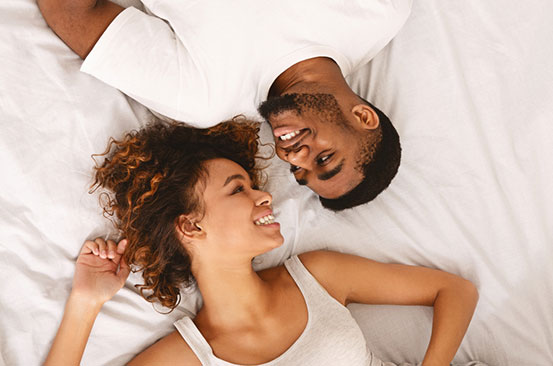 I don't know if you've experienced this but high stress levels can have a negative impact on your sex life. 2020 has been stressful, to put it simply. With the pandemic, subsequent lockdowns, financial strain and the inability to go out and mingle have only added to the daily stresses we all have. And when stress levels are high, things in the bedroom take a back seat. Even thinking about reaching for your partner, or meeting a new one if you're single, becomes a chore.
Fear not. With a little help, you can change this and bring the fire back in the bedroom.
1. Talk to your partner
Communication is so important in any relationship and this isn't restricted to complaining about things or talking about work. Speak to your partner about what you want in bed. Set the mood throughout the day so that when it comes time to do the deed neither of you feels ambushed. If you both work from home, get into the habit of signing out of work at the required time so that you get enough time to wind down and in the mood.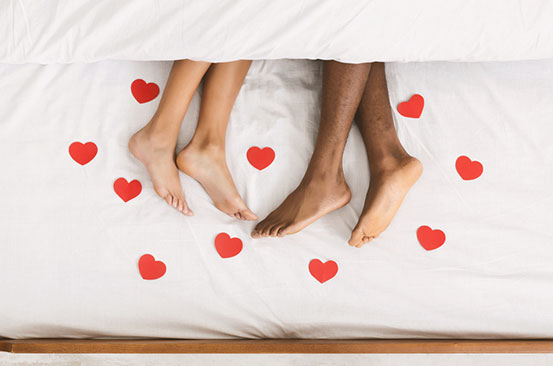 2. Get comfortable in your body
Have you ever experienced body envy? With the increased use of social media, it has become so easy to become envious of others' bodies that we fail to appreciate our own.
Reduce the amount of time you spend scrolling through social media. Unfollow anyone who ignites negative feelings like envy and shame. Stand infront of a mirror and look at yourself. Acknowledge what you love about your body and what you don't. If there's anything you can change, do so. If not, learn to love your imperfections too. Getting comfortable with your body will increase your self esteem which in turn will leave you feeling more confident in the bedroom.
3. Try new things
Let's face it, doing the same things over and over again gets boring. Be open to trying new things. Talk to your partner about their fantasies. See if you can include toys. Find ways to make it an adventure rather than a chore that you feel obliged to do. Book a night at a hotel or airbnb so that you can have a change of scenery not to mention a break from the kids.
Remember, it takes two to tango. Keep the communication lines open as well as an open mind. This will ensure that your partner feels free enough to speak to you about what's on their mind without fear of judgement.
Related Topics