Esther Muchene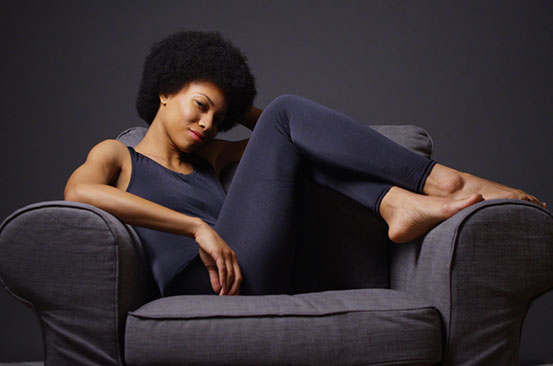 You love leggings, I love leggings, everybody loves leggings! This is a piece that can be found in everyone's wardrobe across all ages and they really come in handy especially when the temperature drops.
However, not everyone knows how to pair them properly. Many of us have made fashion mistakes because they're admittedly a little complicated sometimes.
There are certain things you always need to keep in mind so that you're never on the wrong side of fashion when you decide to step out in a pair.
The material
This is the very first step before anything else. I've come across people wearing the see-through ones and the entire focus, unfortunately, is on the panty peeking through for everyone to see. That's embarrassing. Before buying a pair, make sure that the material is thick enough to qualify as pants. If they're too light, they're basically stockings being worn as trousers.
The best materials to settle on are thick cotton leggings or jeggings. Others like the spandex ones are suitable as gym wear.
The colour
This is one of the few places where nude isn't such a good idea. The leggings cling to your body and if it's the exact same color as your skin tone or something too close, people can mistakenly assume you're naked. The most popular color that's easy to style is black. You can also choose other shades like maroon and navy green, just as long as they're far from your skin tone.
The occasion
Leggings are mostly appropriate for casual days like a hangout with friends or a stroll to the store. They can sometimes be dressed up but they don't necessarily thrive in classy occasions. The occasion will determine what you pair it with but most of the time it's better to add something like a long coat, a long chiffon top, an oversized sweater or anything that will at least cover the bum area. This looks classier and it also allows you to comfortably rock a crop top if you're pairing it with a long coat or a jacket, for example.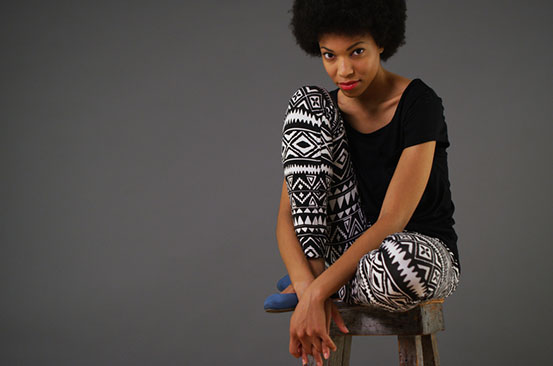 The print
Printed or patterned leggings are even trickier to pair. Very few prints look good because most of the patterns stretch in an unflattering way especially if the leggings are worn with the wrong top. Although many of the prints are tacky, you can still get some that look good. Go for a subtle pattern detail and always pair with a plain top to balance the look well.
The length
If you're ever in doubt about the length you should choose, go full length. They're the simple and classic design that will always be in style so you don't have to worry whether you look trendy or not. Another option is the biker shorts and knee length leggings. They're definitely not for everyone but if you can pull them off, go ahead. These give more of a street style vibe when paired with a graphic tee or oversized jumper.
Your style preference
What you choose to wear is all up to you. But sometimes, we can agree that certain styles have to be adjusted for a more age appropriate look. In this case if you're in your 50's, you won't style the leggings in the exact same way a 19-year-old would and vice versa. An example is how the younger ladies can get away with wearing them as trousers but that all changes with time.
Leggings aren't like those simple versatile prices like denim jackets or duster coats that can be worn the same way regardless of your age or style. They definitely need to undergo a few adjustments to look good.