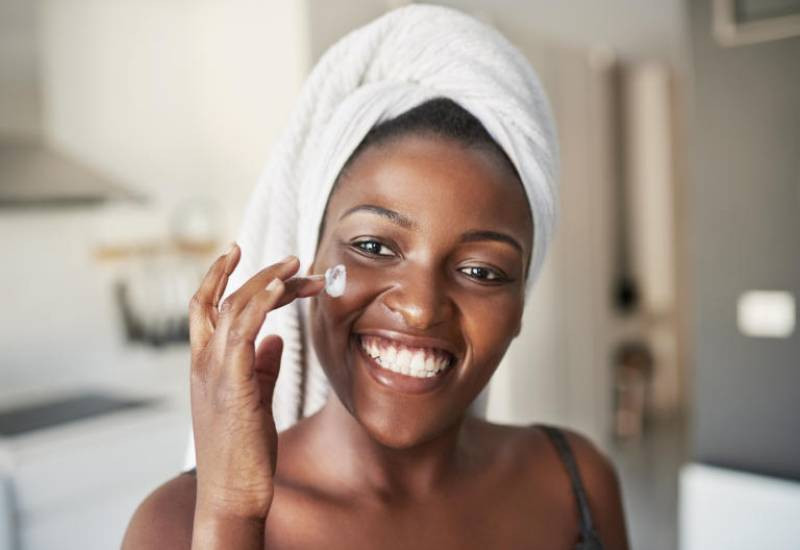 Healthy-looking skin is a combination of a good diet and a proper skincare routine. Both these habits should be a part of our daily routines, to help our skin heal from normal wear and tear and to add that rejuvenated glow.
With skincare routines, everyone has their own combo depending on their skin type. We can't all have the exact same steps because people have different skin types and some are dealing with conditions like eczema.
But there are some basic steps that should apply to most people whether it's a night routine or a morning routine. This piece will break down five basic steps that could give your skin maximum benefits every morning:
Cleansing
Cleaning has many wonderful benefits for our skin. It's very essential when you do it at the end of the day because that's what helps clear any makeup and buildup that may have accumulated.
In the morning, you should include it in your routine as the first step. This gives your skin a fresh start and a new glow. You can cleanse your skin with something as simple as water, or a cleansing product if you want to.
Light lip exfoliating
The other step that people tend to forget is lip care. We focus so much on major areas like under the eyes and forget that our lips need some love too.
Every morning, you could just use a soft face towel to gently exfoliate your lips. Don't use a scrub daily because that could damage your skin. When you're done, apply a nourishing lip balm.
A serum
Serums are often a part of nighttime routines. They help tackle specific skin care needs whether you're looking for antiaging benefits or dealing with issues like hyperpigmentation.
During the day, you should have it as your second step because this adds a protective barrier to your skin. This barrier helps to shield harsh elements like the sun's harsh rays from penetrating your skin.
Your choice of serum depends on your specific needs. You can go for an antiaging serum, vitamin C serums or any other that could give your skin a boost.
Moisturizer
Moisturizing should always be part of your everyday routine. It adds some protective benefits for your skin because, during the day as we move around, our skin tends to lose some of the moisture.
So, try and find the perfect daytime moisturizer that will suit you. You could even have a light one for hot days, and a slightly heavy one if you tend to struggle with dry skin during the cold seasons.
Sunscreen
The final step to seal everything in is to apply a good sunscreen. The recommended ones that can fully protect your skin are those that are SPF 30 and above.
Make sure you use a good amount that can cover all areas adequately. And don't forget to follow the instructions for applying your sunscreen at least 15 to 30 minutes before you go outside.
If you have an SPF lip balm as well, you should also apply that before you leave and use it throughout the day.
Tip:
As you take care of your face, remember the neck area as well.
Related Topics