Home
/
Fashion and Beauty
Beauty products that are all the rage now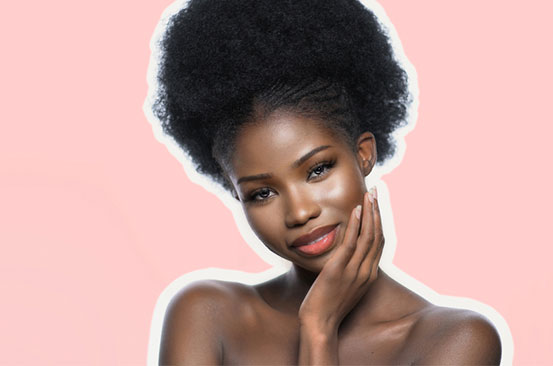 Thanks to the university of YouTube and the availability of tutorials and reviews, the use of beauty and makeup products has grown with more and more women, and men, trying out new products every day. Celebrities and cosmetic companies have addressed the demand by coming up with new products that promise flawless skin, to slow the ageing process and have us feeling our best.
While we know the traditional foundation, concealer, mascara, eyelash curler, makeup brushes and sponges, there are new products in the market that claim to enhance beauty.
Below are beauty products that are all the rage now
1. Beauty fridge
Just like your kitchen fridge only smaller, a beauty fridge promises to keep your makeup and beauty products fresh for longer. The cooler temperatures help prevent the growth of bacteria ensuring that your beauty products don't get contaminated.
It has also been said that using cooler products can help reduce puffiness and tighten pores.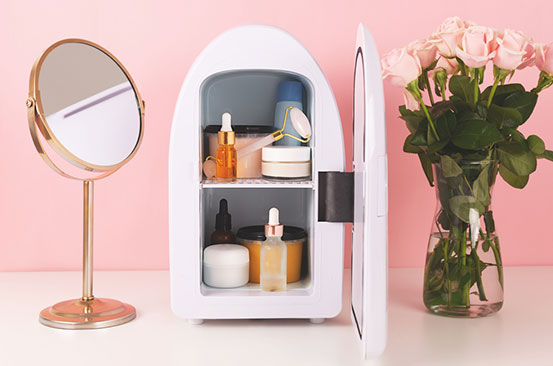 2. Face roller
A face roller helps to gently massage your face, improving blood flow making your skin glow. It also helps get rid of toxins and reduce puffiness. It can also help tone your face muscles and tighten skin therefore reducing sagging.
They are typically made of jade and rose quartz. Use it once you have applied some face oil or serum for smooth movement.
3. Body shimmer
Remember when Rihanna's Fenty Beauty released Killawatt highlighters and beauty lovers the world over gawked at how pigmented they were? Think of that glow but on your body. Body shimmers promise to add that much-coveted glow to your legs, shoulders, collar bone and arms making you the envy of many when you sit by the pool or on the beach, for instance.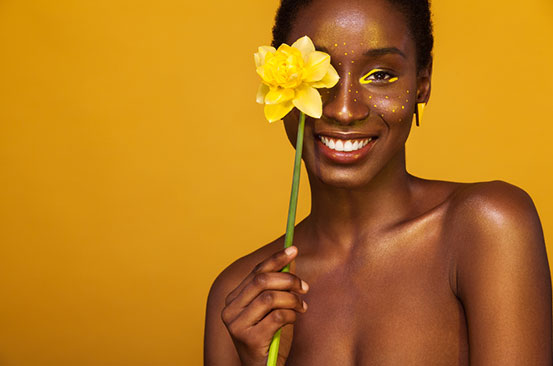 4. Teeth whitening strips
We all want to have a nice bright smile and white teeth are the surest way to achieve this. While there are many DIY teeth brightening solutions available, ready-made whitening strips have become all the rage. They come from the manufacturer ready to go. All you need is to apply the strips directly on your teeth, wait a few minutes as per the instructions and voila! You have pearly whites.
Another plus, these strips are often malleable enough to take up the shape of your mouth ensuring that all your teeth get equal exposure to the whitening product.
5. Hair detangling brush
If you dread detangling your hair or that of your child, a hair detangling brush promises to make this process easy and painless. They easily slide over knots and tangles without pulling at your hair. This means a stress-free wash day and less hair loss.
Related Topics