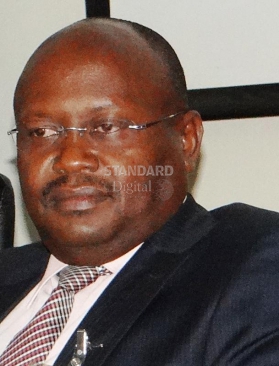 US President Barack Obama recently lauded Kenya for being in the forefront in the fight against climate change as well as environmental protection, initiatives crucial in socio-economic development.
The statement at Kasarani as he addressed a global audience puts Kenya in the community of nations that take climate change challenges seriously. The Kenya Forest Service (KFS) is in the forefront of promoting application of environmentally sustainable and people centered policies, strategies and measures aimed at climate change mitigation and adaptation.
Through reducing emissions from deforestation and forest degradation (REDD+) process, the service seeks to provide an inclusive, transparent and equitable atmosphere for stakeholder participation. This will be in reducing deforestation and forest degradation, sustainable conservation of forests and enhancement of forest carbon stocks. The process is a key vehicle as we continue to aim at achieving a 10 per cent forest cover by 2030. The forestry sector has been identified as holding the highest greenhouse gas abatement potential of any sector to provide low-cost greenhouse gas reduction solutions between now and 2030.
Innovative strategies
Locally, the REDD+ process seeks to support the country adopt new and innovative strategies, guidelines and policies to address deforestation, forest degradation and present new economic and social opportunities to both communities and the Government – both national and county governments in harnessing forestry resources.
The Ministry of Environment and Natural Resources and KFS have taken REDD+ process forward by initiating the development of guidelines to support stakeholder engagement and the free, prior and informed consent. The guidelines will be key reference documents for demonstrating inclusive stakeholder participation and anchoring the consultation processes and safeguards under the United Nations Framework Convention on Climate Change .
Kenya's efforts to ensure readiness for REDD+ as a climate change mitigation process tallies aptly with President Obama's observation and our efforts in this direction continue to register progress in combating the vagaries of climate change.
The REDD+ is premised on the recognition that it will succeed only with the full involvement of take holders, including civil society organisations, marginalised and vulnerable groups, local communities and the private sector. This will happen through consultations at national and local level where land and other natural resource management decisions are ultimately made.
KFS fully endorses the REDD+ readiness activities under development in the country, supported by United Nations REDD, Clinton Climate Initiative and other development partners and commits itself to the process.
It is my strong conviction that on successfully implemented, The REDD+ process will support Kenya adopt new innovative strategies and policies that will address deforestation and forest degradation - presenting new economic and social opportunities.
-The writer is the Kenya Forest Service Director
Related Topics