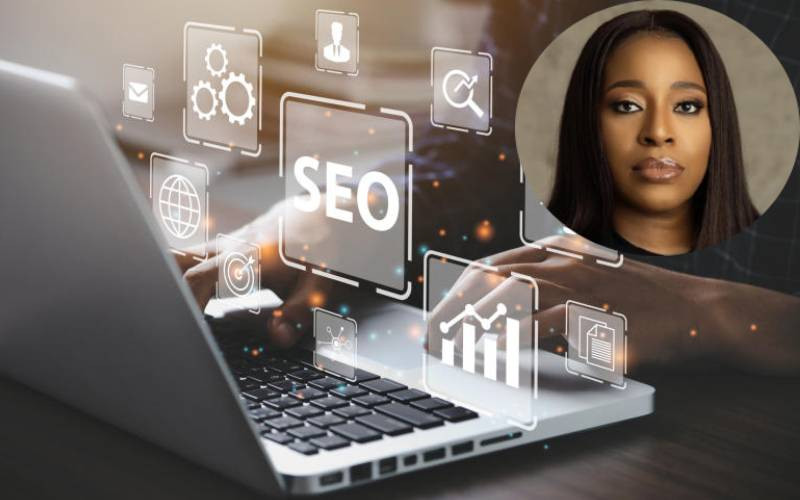 Napa Onwusah, the Amazon Web Services (AWS) regional lead for startups has over two decades of experience as a business leader.
A multifaceted professional, she excelled as an entrepreneur, business consultant, angel investor, and advocate for human welfare.
Ms Onwusah takes Enterprise through the growth and expansion of Kenyan startups on the AWS platform.
WHAT'S YOUR EXPERIENCE WORKING WITH AFRICAN STARTUPS
Africa's entrepreneurial ecosystem is rapidly growing. I've witnessed the emergence of startups in technology, agriculture, finance, healthcare, and renewable energy.
It is inspiring to see how they leverage mobile technology to promote financial inclusion, address power shortages through renewable energy solutions, and connect small-scale farmers with markets through e-commerce platforms.
And despite operating in challenging environments with limited resources, infrastructure gaps and regulatory hurdles, they exhibit remarkable resilience and determination while finding innovative ways to overcome such obstacles and create value.
WHAT ARE THE MOST APPEALING ASPECTS OF WORKING WITH AFRICAN STARTUPS?
It is their market potential. With a population of over 1.3 billion people, Africa offers a rapidly growing consumer market. Many startups are open to collaborations with international organisations, investors, and mentors. They recognise the value of connecting with global networks to access expertise, funding, and market opportunities. They also prioritise social impact alongside financial returns, addressing pressing social challenges such as poverty, healthcare accessibility, education, and environmental sustainability.
WHAT ARE THE KEY CHALLENGES FACING AFRICAN STARTUPS AND HOW CAN THEY BE OVERCOME?
Infrastructure limitations, bureaucratic hurdles, access to funding, and talent gaps require careful navigation. However, these challenges can become opportunities for innovation and growth. Finding creative solutions to overcome them has been an enriching experience that has pushed me to think outside the box.
WHAT STRATEGY DO YOU EMPLOY IN FACILITATING THE GROWTH OF STARTUPS WITHIN THE AWS PLATFORM?
First, we provide necessary tools and resources such as access to technical resources and infrastructure, and credits for utilising AWS services including computing power, storage, databases, and AI tools. This helps them build, test, and deploy their applications on a scalable and cost-effective platform.
Secondly, we foster a vibrant and collaborative community where startups can connect, network, and learn from each other. Through events, workshops, and networking sessions, we encourage knowledge-sharing, mentorship, and partnership opportunities where startups can thrive, collaborate, and gain valuable insights from industry experts.
Lastly, we provide comprehensive resources tailored to the needs of startups including access to workshops, webinars, and industry-specific resources. These empower them to make informed decisions, stay ahead of the curve, and accelerate their growth within the platform.
WHAT IS THE CURRENT UPTAKE OF THIS TECHNOLOGY WITHIN LOCAL STARTUPS?
Many startups are leveraging AWS Activate, among our flagship programs, which is specifically designed to offer startups in Kenya valuable resources. Startups and individuals in Kenya have the opportunity to participate in AWS training courses, community events, meetups, and workshops that bring together other startups, developers, entrepreneurs, and AWS experts.
HOW CAN THEY ACCESS FUNDING?
Kenya is the most funded country in East Africa having received over $600 million (Sh84 billion) in funding in 2022 and accounts for 80 per cent of investments in the region.
There is potential for increased funding for Kenyan startups through the AWS platform as it offers them access to a global network of investors and venture capitalists actively seeking innovative and scalable businesses.
They can gain increased visibility to attract such investments from a wider pool of potential investors.
AWS also offers a pay-as-you-go pricing model with startups only paying for the resources they actually use. This eliminates the need for large upfront investments in infrastructure and allows startups to scale their operations according to their needs.
Related Topics