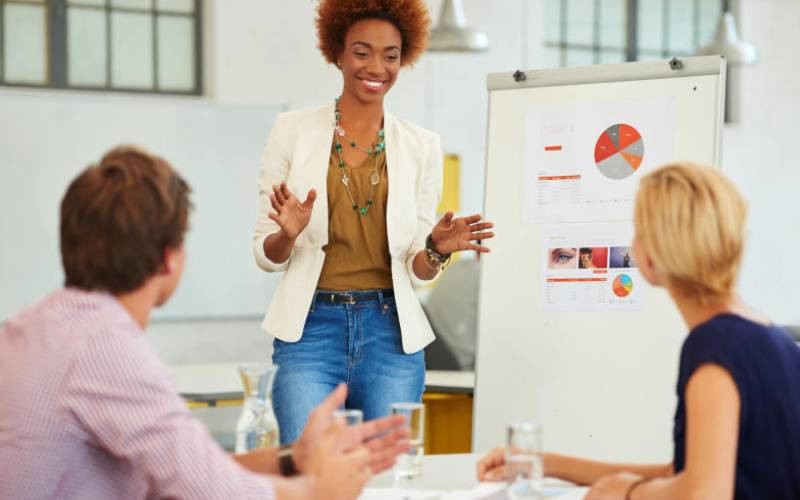 One of the reasons why many of us never start businesses despite how viable on paper they sound is due to the imposter syndrome. Deep down you know you have the skills, experience and expertise to do it but fear and doubt cripple you.
If you feel the nudge to start a business it is now or never.
Take that plunge and do it. It is better to fail having done it than failing to do it. By doing the former, you will have the peace of mind knowing that you did it, and it did not work out rather than sitting on the idea wondering if it would have worked out or not.
Cast those negative feelings aside and take action.
Here is how you can get the ball rolling and plant that seed of a hustle that may lead to your financial independence:
Identify an opportunity in the market
The first step in starting a business is to identify a problem or opportunity that needs to be addressed. This could be a product or service that is not currently available, or it could be a new way to solve an existing problem.
Conduct market research
Once you have identified a need or opportunity, it is important to conduct market research to determine if there is a demand for your product or service. This research will also help you understand your competition and how to differentiate your business.
Develop a business plan
A business plan is a document that outlines your business goals, target market, marketing and sales strategies, financial projections and operational plan. It is essential to have a solid business plan in place before starting your business.
This will act as a blueprint and in most if not all cases, you will be asked to provide one if you're seeking financial assistance from potential investors or banking institutions.
Choose a business structure
There are several different types of business structures to choose from such as sole proprietorship, partnership, corporation and Limited Liability Company. Each type has its own advantages and disadvantages so it is important to choose the one that is best for your business.
If you're not sure, consult with a legal advisor or financial expert to help you make the decision that best suits your business needs.
Register your business
Depending on your business structure and location, you may need to register your business with the necessary agencies. This process may include obtaining a business license, permits, PIN number, etc.
Gather information from relevant government platforms and register online to save time.
Obtain financing
Starting a business often requires a significant amount of capital. You may need to secure funding through a combination of personal savings, loans or investments. It is important to carefully consider your financing options and create a solid financial plan.
Build a team
Depending on the size and scope of your business, you may need to hire employees or workers on contract terms. It is important to carefully consider the skills and experience of potential team members and build a strong, cohesive team.
Launch your business
Once you have completed the steps above, it is time to launch your business. This may involve creating a website, setting up a physical location, or advertising and promoting your products or services.
Starting a business requires a lot of hard work and dedication but it can also be extremely rewarding. By following these steps and staying organized, you will be on your way to success.
Related Topics