Esther Muchene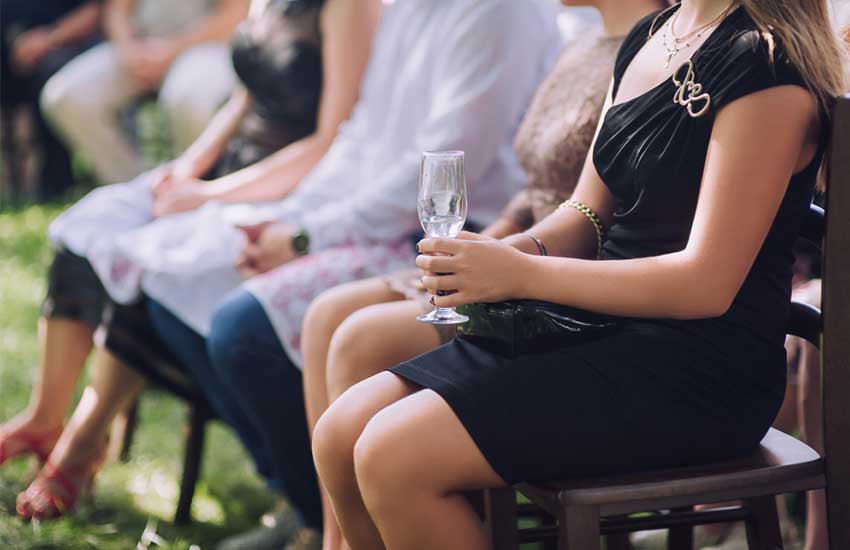 Weddings nowadays have fewer rules as to how people should dress. All in all, there are things to remember while getting ready. You need to dress respectfully for the ceremony and for the sake of the people who are getting married and those who will be attending.
Picking out the perfect outfit to attend a wedding is easier than you think so long as you don't overdo or overthink.
As you figure out what to wear, keep off this.
White
Be it white or off white, this goes without saying. You should never wear the color the bride's dress is in. Reason? The bride should be in white and the center of attention. Period! If you really want to wear white opt for a neutral color instead.
Sweat pants
Even if the wedding calls for a casual theme, trust me it's not that casual! It's better to be overdressed than being underdressed. If you think you won't be comfortable try a soft natural cotton outfit. Please do not come in sweat pants.
Denim
Considering how casual and dress down jeans are, skip it altogether. If you really must, try a blue jumpsuit and dress it up.
T-shirts
Seriously! It doesn't matter how casual the wedding is or how laid back the bride might be and not have an issue with dress code, never attend anyone's wedding in a t-shirt. At least show up in a dress or khakis.
READ MORE
A tux
Unfortunately, some things are not that obvious to some people. There's only one person who should be in a tux that day and it isn't you! The same way women shouldn't try to outsmart the bride, men should also not outsmart the groom. It's their day not yours! Save the tux for dinner or a special event but definitely not a wedding.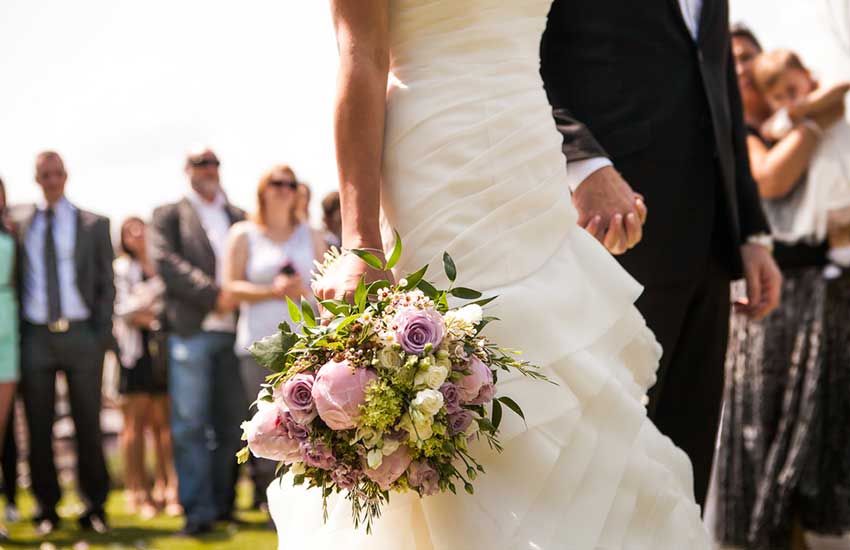 Low cut outfits
Considering the wedding will be attended by guests of varying ages, keep your girls to yourself just this one time. Low necks, bare backs, high slits and short dresses should be saved for the after party. You can still be decent and make heads turn.
All black
It is okay to put on a cute black dress but never put on full black. Black is usually associated with funerals or people who are mourning. Love is meant to be celebrated with brighter colors and if at all you want something dark, try blue or any navy color.
A replica of the bridesmaids dresses
This is a huge no-no! Remember in a wedding you're just a guest, therefore let the bridal party get the attention they deserve especially if you know the color scheme and theme.
Rompers
Considering how tiny rompers can be, leave them at home! If you want to wear something close to it opt for a jumpsuit instead and pair it with wedges or sandals.
Tiaras
First of all this is a no! Avoid any headband that looks bridal. Plus you have no business wearing a tiara as a grown woman to a wedding. Unless it calls for a costume theme, please leave this to teenagers.