Home
/
Bridal
How distance almost ruined our love life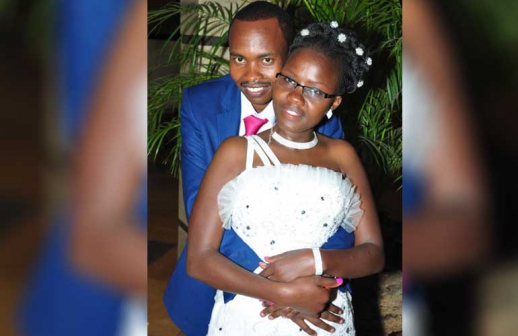 BRIDE: Agnes Kioko
GROOM: David Mativo
GUESTS: 300
VENUE: Saints Celebration Family Church, Tena, Nairobi
PHOTO SESSION: The Boma Hotel, Nairobi
DATE: March 28, 2015
FIRST DATE:
Agnes: We met sometimes in 2006 at a church function. We barely knew each other so there wasn't much to be said on that first encounter. Nevertheless, for whatever reason, we liked each other and so we started talking.
David: We later became so close but a few months later, we drifted apart as she went to Meru for further studies. We stayed without seeing each other for two years.
THE PROPOSAL
David: Around mid 2012, we rekindled our relationship. This time round, we had grown in every aspect of life and we were set for life ahead. In September 2012, Agnes visited me and I asked her if she would marry me.
There were no cameras, no friends, just the two of us...No drama. She said yes! I was elated. I had already joined United States International University for a course in Finance, and so we decided to wait until I completed my studies.
THE DRAMA
David: We had a capable team helping us to put everything together. They all had had weddings and so finding the service providers and follow up was easy for us. We delegated duties to some of our friends and they gladly helped us.
The wedding started a bit late and that was our biggest undoing; some of our relatives did not arrive on time. The reception was fun-filled, even though it rained later, this didn't spoil the party.
Agnes: Every girl has a dream of the perfect gown, after several months of searching for the right one with no success, a friend took me to a designer in Nairobi. The first gown I fitted was so perfect that I immediately knew that was what I had been looking for.
David was so kind to allow me to pick the colors. I always loved fuchsia and turquoise, so I knew what I wanted and this came out so well.
David: Our biggest challenge was the short time we had to put everything together owing to the fact that the dowry payment was in mid-January and the wedding on March 28. Another big challenge was the fact that Agnes was working far from Nairobi and it would be hard for her to attend the planning meetings.
WITH HINDSIGHT
Always pray, remember with God, all things are possible. Don't rush into marriage but take time to plan. Try to save for the wedding and seek guidance and assistance, if need be, from people who have gone through the process.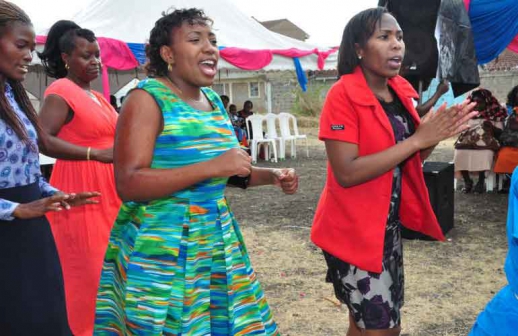 MEMORABLE MOMENTS
We had numerous memorable moments; first the proposal especially when he went down on his knee to ask for my hand in marriage. We can't also forget the introduction to both of our parents and the acceptance in both.
Our pastors were very happy for us and blessed us and they were with us all through the process. Our meetings were fun. So many wedding committee meetings have tension, but we enjoyed ours. There were moments of jokes as well as laughter. We are so grateful for our committee team and may God bless them.
Related Topics