Home
/
Beauty
Layer your skincare products like a pro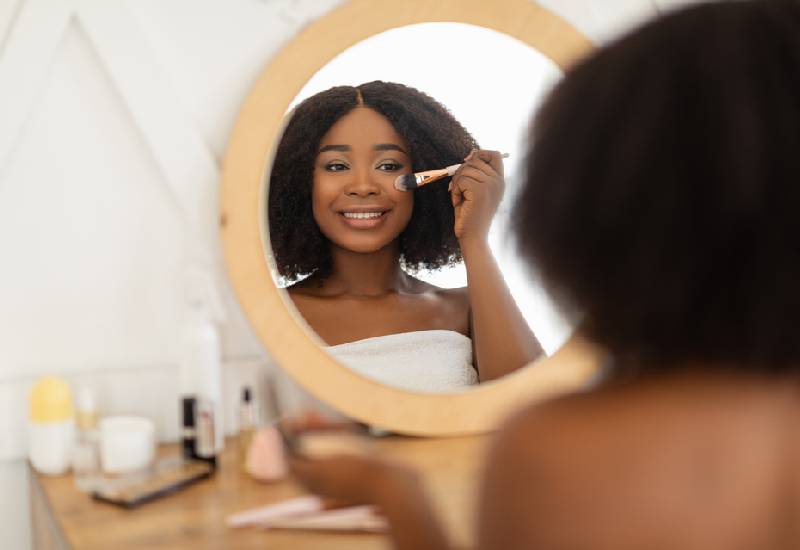 Most of us have an array of skincare products in our beauty cabinets. But few of us know the right order in which to apply them.
Although skincare seems like a "whatever works for you" situation, it really is not. There is a correct way for using every product in your arsenal.
What happens if you do not layer your skincare products correctly? You run the risk of rendering the ingredients ineffective or even irritating your delicate facial skin.
Whether yours is a simple three-step skincare routine or you go all out with a 10-step regimen, the order in which you apply your skincare products matters.
Here is how to layer your skincare products like a pro:
Start from Thinnest to Thickest Products
The golden rule when it comes to skincare product layering is to "start with the thinnest products to the thickest ones."
For instance, since serums tend to be very thin, they should always go on first after you have moisturised your skin. This way, the serum will have time to be fully absorbed into your skin before you apply heavier creams. Doing this will ensure you get the most out of each product and its ingredients.
The exception to this rule is if you are using prescription skincare products. In such cases, it is advisable to apply the prescription product right after cleansing, and applying an essence – no matter its consistency.
Put a Timer on Your Application
Aside from considering the consistency of products, you also have to give each product adequate time to be absorbed into your skin.
Many products recommend waiting for 30 minutes before applying another one on top. But do you have time for that?
Since many of us perform our skincare routine while in a rush to go to work or hit the sack, this might not always be possible. In that case, it is best to keep your skincare regimen simple.
If you have too many steps in your daily skincare routine, you are likely to rush their application.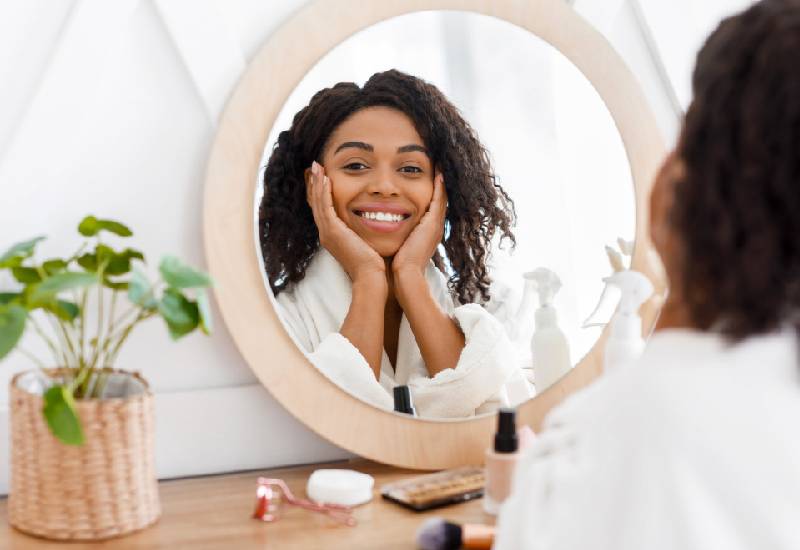 Step 1. Always Start with Cleanser
For both your daytime and night skincare routine, always start by cleansing your skin – after makeup removal if its night time.
For the active ingredients in your products to absorb properly, you need to have clean skin that is free from grime and oil.
To do things right, skip the makeup wipes and go for a high-quality oil-based cleanser that will dissolve makeup without stripping your skin.
Makeup wipes are likely to leave a layer of residue that can irritate your skin and hinder product absorption.
Step 2: Go for Toner (Optional)
Toners used to be terrible in the past. They were alcohol-based liquids meant to remove the residue left by soap.
They were irritating to the skin and were, therefore, not the best for routine use. Luckily, today's toners are gentler.
Most formulations in the market come with healing and soothing ingredients to nourish your skin. They are meant to absorb into your skin immediately after cleansing and prime it for other products.
After applying toner, wait for five minutes before applying any other product.
Check if your toner is alcohol-based. Does it smell like nail polish remover? If so, ditch it.
Step 3: Apply a Skin Serum
The third step in both daytime and nighttime skincare should be serum application. Serums offer concentrated nutrients, hydrators, and antioxidants that will quickly absorb into your skin.
If you have not included serums in your skincare routine, do not wait any longer. However, like toners, serums are also totally optional.
Step 4: Time for Eye Cream
Since eye creams are thinner and lighter than other facial moisturisers, they should go on right after serums. Like we have already learned, the rule of thumb is to layer from the thinnest to the thickest products.
While eye creams are highly recommended, they are also an optional product. As long as you have a good moisturiser and sunscreen, your eye area is receiving good-enough TLC.
If you choose to use an eye cream, go for one with soothing and hydrating ingredients.
Step 5: Apply Spot Treatments
The fifth step is for applying your prescription products. For nighttime, you can apply prescription products all over your face.
For your morning routine, you only need to spot treat your skin before applying a moisturiser. Simply dab a thin layer of the product over the zit and give it a minute to absorb.
Step 6: Time to Moisturise
Finally, it is time for your moisturiser. A good moisturiser will seal in all the goodness of your other products and keep your skin hydrated throughout the day or night.
But that does not mean you go for the creamiest moisturiser you can find. In fact, dermatologists recommend light moisturisers that leave your skin hydrated but not greasy. Let your moisturiser sink for five minutes.
Step 7: Retinol or Oils
Apply your retinol cream or oils after your moisturiser. This will reduce the likelihood of irritation on your skin while adding and sealing in moisture and nutrients.
Oils should always be applied last - well, just before sunscreen.
Step 8: Apply Sunscreen
The last step in your daytime skincare routine should be applying sunscreen.
It acts like armour for your skin against harmful sun rays. Remember to go for SPF 30 sunscreen.
Related Topics