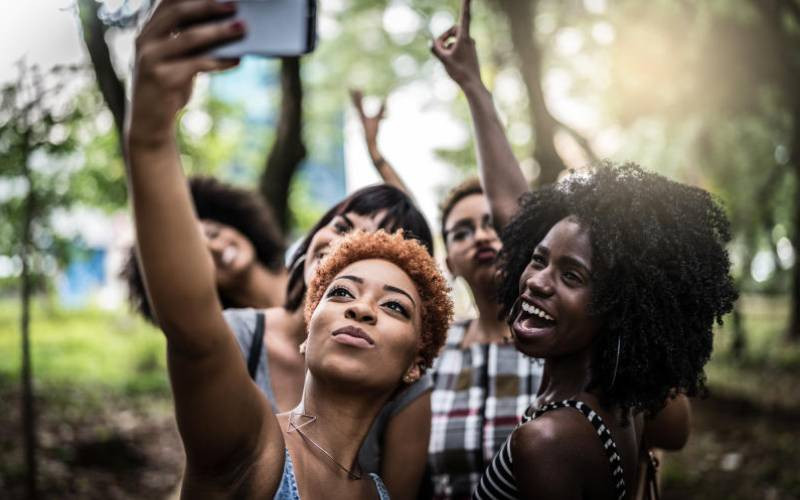 Friendships are just as crucial as other relationships in our lives. Like family, our friends have the power to influence our personality, our outlook on life and other deep areas of our lives more than we realise.
From childhood, we were taught about the risks of surrounding ourselves with toxic friends. It seemed like a joke at the time, but people have actually ended up ruining their lives because of the friends they chose to keep.
While toxic friendships are harmful, healthy friendships have amazing benefits. The benefits of a healthy circle of friends go far beyond happiness:
They can improve our physical health
Most, if not all of us, want to thrive health-wise. No one would love to attract sickness since we're hoping to live long healthy lives.
Besides eating healthy and working out, you could boost your health by keeping good friends by your side. This healthy environment will reduce stress which in turn will help keep stress-related illnesses like ulcers at bay.
So, if you want to take your health to the next level, let go of toxic friends and hold on to those who are good for you.
They reduce the risk of mental health issues
Bad friends can greatly increase your risk of mental health struggles like depression. The drama and toxic energy that come with these connections can and eventually will affect your well-being.
With healthy friendships though, you will always feel loved and encouraged, and that has a huge impact on your emotional health. Another benefit is that you will be able to bounce back faster when you're going through personal problems because you have the support you need.
They prevent toxic behaviours
Good friends are the ones who call you out when they see you spiralling into bad behaviour. They would rather tell you the truth so you can make adjustments than encourage the toxicity to continue.
You will feel reassured that you're in good hands and that your life is being positively influenced. This is far better and more beneficial than being in circles you could come to regret in future.
They boost your motivation for personal goals
Having goals and achieving them is a personal journey, but we can admit that encouragement from others is fuel. Good friends will keep you going whether your goal is to open a business or even quit an addiction.
Also, good friends will be there to genuinely celebrate your wins with you instead of jealously competing with you or putting you down.
They can improve other relationships
The effect of having unhealthy friendships can be felt in other relationships as well. You will start to have problems with your partner and possibly even get into arguments with your family.
The opposite happens with wholesome friends because everyone around you can see and feel the positive impact they've had on your life. You could even attract healthier partners because you will have a better sense of self-worth just by being around encouraging friends.
Related Topics