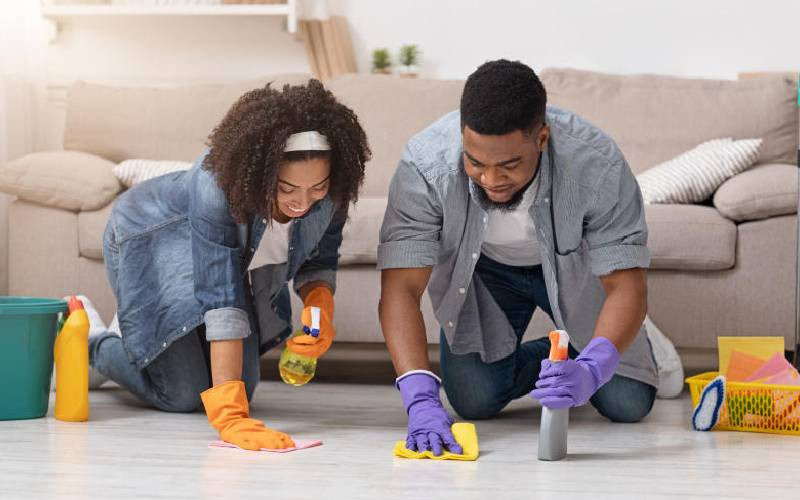 Every girl growing up dreams of a family. The concept of the Cinderella heroine tale is an innate imagination in every young girl's mind. Long before the boys know their gender, we are already selecting imaginary wedding gowns in our young minds.
Age and years of adulteration of our opinions and some bad experiences here and there from our peers and mentors may however sway our perception of relationships and family permanently.
The fact is that those of us who grew up reading Mills and Boons truly looked forward to being adults and pairing up with a dominant male that would make our worlds spin with emotions endlessly.
Forget about the modern political correctness where we go on about a husband that makes us laugh, is a good communicator, and shares in our visions. An ideal husband was supposed to be tall, masculine, and dominant enough to protect us from danger, lift us in his arms, and hold us there til we finish sobbing when we are upset. Full stop!
Now that all that imagination has changed and we have had to trim our expectations to fit what the market offers, it is fair to say that many a woman still fancy marriage and having children with a man she can identify as her own.
However, the thrill seems to dissipate quickly after they say I do because apparently familiarity breeds contempt at lightning speed. The man starts to snore annoyingly and other irritating habits like squeezing the toothpaste tube from the top and dumping his smelly socks in the living room emerge.
In no time, we quickly see nothing but glaring shortcomings. We even wonder why we opted to commit our whole lives to such average, ugly men with feeble arms that cannot even lift our weight off the ground. It dawns on us that these men cannot even provide our comfort to pamper us, as we had hoped.
In light of the negativity, the men morph into baggage that we cannot shake off, shackles that pin us down and limit our growth and freedom.
Secretly, we abhor them but for the fact that we already allowed them to father our children and we have entangled our families and theirs in so many ways that we do not know how to pull out and be independent again without causing unnecessary animosity.
We start to live for the spectacle of society while deep down feeling sorry for ourselves while. By this time, our eyes are firmly fixated on the allure of singlehood again. Somehow, women hang on in there counting each day and hoping that some severe flu would bring the man down.
Whenever he wears a red jacket, we pray that thunder would take responsibility for speeding our men's return to the maker. Right from day two of marriage, freedom is what married women seem to crave, especially in the wake of populist negativity criticizing marriage by magnifying its shortfalls.
We quickly join the bandwagon that cannot wait to be widows. Maybe, the only reason many women keep off the gunmen's services is the fear of the long arm of the law.
Exit husband; enter the successor. You see, traditional inheritors came with the baggage of wanting a good diet and as less work as possible. Their modern version is even more complicated. I digress! Many of us would act the sad role of loss as required by religion and culture.
We would wear the black veil and look confused and lost to appease the dead man's spirit yet deep down our bellies are churning with excitement and ideas of how to enjoy the freshly found freedom.
As proper daughters, we would know when to wail hysterically while rolling on the ground and when to sob strategically making sure that the audience notice and appreciate our emotions of loss.
We sit cross-legged, chin resting on both palms so that we are not accused of engineering the man's transition. Once the love of our lives rests in peace we then turn around to encounter a void full of men to which we apparently cannot lay claim to.
The hunting begins again. This time being advanced in age, women find themselves fully on the end of the hunter role. Having to serve a broad smile to every prospect in the office parties, in the matatu, or even in the corridors of the public loos in town.
The realization that the so many men that wanted us when we had our own husbands could have been a delusion suddenly sinks in because we are available to take and owned the suitors suddenly look away.
As a widow, everything becomes mathematical as one aims to create a balance between personal needs, family responsibility, and respect in society. In order to escape for a night of romp to quench bodily thirst, a woman has to keep killing relatives to go to funerals over the weekend.
Sadly, the women are unable to bring their new men home for the sake of their children's comfort. It dawns on us that it is not possible to ever sit on our spacious balconies again and sip wine while relishing the beauty of the sunset and a caring cuddle.
Related Topics