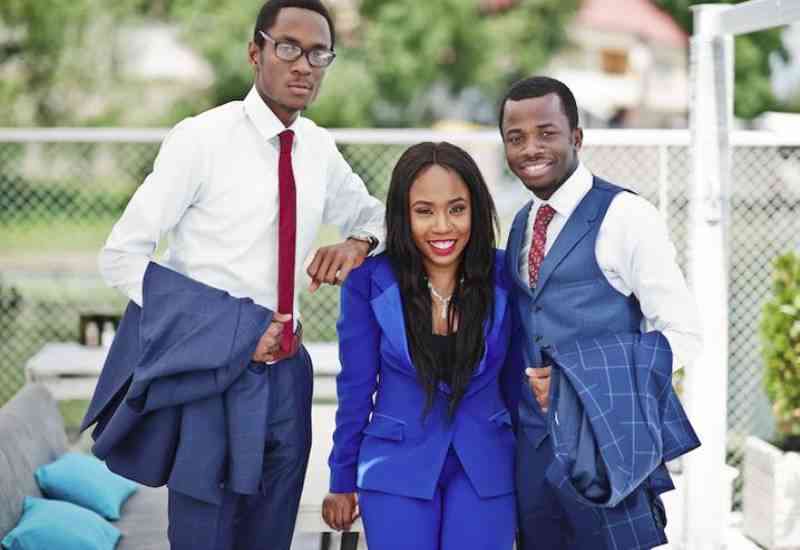 Every election comes with a new dawn. Citizens voted and we now have a fresh crop of leaders both in the national government and devolved units.
Those elected include the president, governors, senators, Members of Parliament, Woman Representatives and Members of County Assembly.
Many Kenyans are also waiting to be appointed as Cabinet secretaries, principal secretaries, and heads of parastatals, among other key positions, while county governments will appoint new county executive committee members, chief officers, and speakers.
New appointments come with excitement and the desire to look good. Whether you are a first-time appointee or a veteran in politics or public service, image is everything. You will not have a second chance to create a good first impression. Style and grace will boost your competitive edge in any business environment.
It's Brandon Sanderson who said, "Clothing doesn't really change a man, but it changes how others react to him". There is a difference between wearing clothes and dressing up. A leader must step out in style!
In July 2017, public servants in Uganda faced a strict dress code after the government issued a circular warning them to "dress decently". Female staff were told not to show any cleavage, wear brightly coloured nails, braids or hair extensions, sleeveless or transparent blouses. For men, the circular said it was a must to wear long-sleeved shirts, jackets and ties, while trousers should not be tight-fitting. Staff failing to comply would be disciplined.
The guidelines, issued by the Ministry of Public Service, would apply to all non-uniformed civil servants. But there was a feeling that female staff were the main targets of the new rules. While women would be allowed to wear pant-suits, they were warned not to wear any tight-fitting clothing. Dresses and skirts had to be knee-length at least. Uganda is a conservative society and women have previously complained of being harassed if they wear mini-skirts in public.
Kenya has not been spared, either. In November 2014, protesters, including women dressed in miniskirts, demonstrated in the streets of Nairobi to show support for a woman who was assaulted and stripped by a mob of men who claimed she was dressed indecently. According to The Star newspaper, the men called the victim a 'Jezebel who was tempting them'.
West Pokot Governor John Lonyangapuo had earlier directed workers in the devolved unit to dress properly. According to a report in the Nation newspaper of October 5, the governor said some employees could be mistaken for criminals and arrested because of their shabby dressing. He directed that all male workers, including drivers, must be in a tie from 8am to 5pm. Health workers were ordered to always be in uniform while doctors should display their stethoscopes.
Here are tips on how to look sharp at work:
Formal dress code for men
Formal wear for a man, particularly in the public service, entails wearing a suit, shirt and a tie. Men, the darker your suit, the better. Invest in black, navy blue, ash grey, parliament blue and other dark colours. Brighten up the suit with a shirt or tie.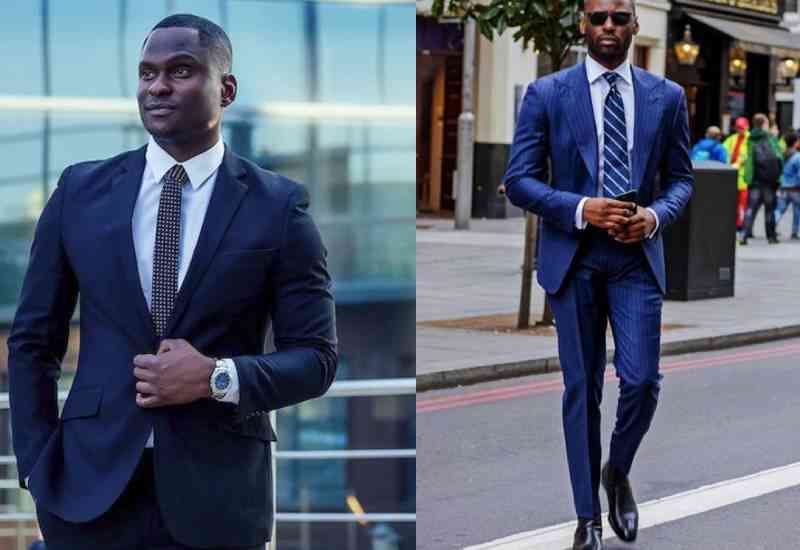 Ensure that the suit, shirt and tie are always having a 'quiet conversation'. Picture a man wearing a checked coat, a striped shirt and flowered tie – this is shouting! For those men who like broken suits, don't pick a jacket from one suit and a trouser from another suit and call that a broken suit. When you wear the suit, you may realise one of the items is more faded than the other and end up looking ridiculous.
When shopping for a suit, the label on the coat sleeve is to help with identification. Please remove it when you get home. Your tie should be conservative and ideally touch the top of the belt. Younger men are now wearing ties that reach below the breast, which is not a professional look.
When a man wears a jacket/coat, he should always wear a long-sleeved shirt. Short-sleeved shirts are good for smart casual wear but they can be worn with a tie. Checked shirts should preferably not be worn with a tie, except for very small checks. Big-checked shirts are good for smart casuals. If you can't get it right, please don't wear a checked shirt with a tie.
Whereas it is not appropriate for women to wear transparent clothes, it is perfectly okay for a man to wear a brilliant white shirt and a white vest. Just ensure the vest is in good shape. If it gets warm and you remove your jacket, people should not see a torn vest.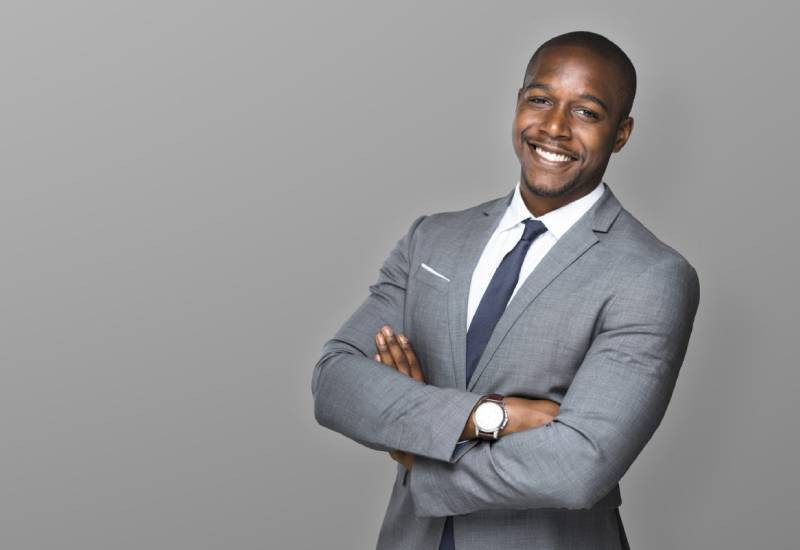 Some men choose to wear branded T-shirts especially when it's cold. Imagine walking to the podium to make a presentation and the audience is all smiles as they read 'Kick Polio out of Kenya', 'Tuko Pamoja!', Seng'enge ni Ng'ombe' and other slogans on your back! A branded T-shirt can only be relevant during that event. Re-use it for any other function that is not formal.
One time, during a leadership class, a male doctor requested to share his experience with the men in the class. He told us of a scenario where a smartly dressed accident victim is wheeled into the casualty department. One of the things doctors do is to loosen the patient's clothes or remove them altogether. The doctor said he could not reconcile the worn-out innerwear with the sharp suit of one of his patients. In short, everything has a lifespan!
When it comes to belts, they should match the colour of your shoes. Don't wear black shoes and a brown belt and think you are very smart. Men, please remember that a belt is an accessory and not a rope to keep your trousers up. Ensure that your trouser fits. Nowadays it is common to see some men remove their belts for security checks at the airport only to cling to pants that threaten to slide to their feet.
Your socks should be the colour of your trousers or darker for formal wear. Happy socks are the new trend especially for young people. If they make you happy, please, any time. But if you have a formal occasion, formal socks give you a professional look. Ensure your socks are clean, the same colour and are worn properly. When standing, your socks should be covered otherwise this means your trousers are too short.
Your clothes should fit properly. Correct fitting means your shoulder pads end with the shoulders. For your shirt, only about half an inch of shirt sleeve cuff should be visible. If we see the entire sleeve cuff, then either your shirt is too big or your jacket is too small.
Men must invest in a watch and quality wallet. Whenever you pull out your wallet, it ought to make a statement, never mind about the contents! Wear a good watch even if it is not working. You can always tell time from your phone.
Your beard should be shaved and moustache trimmed. The only hair that you really must have is on your head. Use a mildly fragrant perfume and invest in a good deodorant so that you don't smell of sweat or show sweat stains on your shirt.
Finally, your shoes are the first thing that someone notices. Invest in high quality, preferably lace-up shoes for formal events. Ensure your shoes are always clean and well maintained. My parting shot is a quote by Charles Hix who said 'Looking good isn't self-importance; it's self-respect.
Formal dress code for women
The question remains- how far should women adopt the 'my dress my choice' movement?
Dressing etiquette is the way we communicate with our clothes. It is about being comfortable around people and making people comfortable around us. Dressing elegantly has much to do with dressing appropriately for the occasion, bearing in mind the key role played by culture.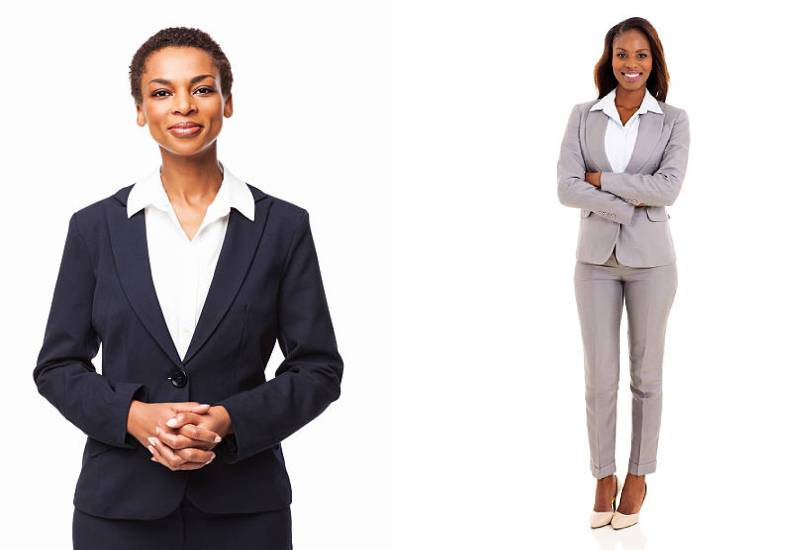 Organisational culture and the nature of work determine to a large extent women's choice of dress. I agree with Genevieve Antoine Dariaux who said that to be elegant is first of all to know oneself, and to know oneself well requires a certain amount of reflection and intelligence. When one is inappropriately dressed for an occasion, it means either they did not reflect about themselves or they lack dress sense.
Edna Woolman Chase said "Fashion can be bought. Style one must possess". Little wonder why some women wear expensive clothes but look like scarecrows! A woman should always dress her body size and shape. Whatever you choose to wear, before you step out, ask yourself whether your skirt or trouser suit, dress or blouse is a good fit. What is a good fit? A good fit in terms of length is knee length or below the knee. Correct fitting also means your clothes should not be so tight that your panty line is visible. Correct fitting means you don't show any cleavage. It's demeaning for a woman to expose her breasts in public.
Women should not wear too many colours at once. Have a maximum of three colours for your clothes, shoes and handbag. Unlike men, women can play around with bright colours as long as the combination is carefully selected. When it comes to jewellry, the golden rule is that one must not wear more than five pieces of jewelry. This could mean a pair of earrings, a watch, ring, and chain. You don't have to wear all five pieces, and neither should you wear five rings! Moderation and a good mix is key. Also do match gold for gold and silver for silver.
A professional woman should carry a small to medium sized handbag. Women are now dragging suitcases into offices, which is not appropriate. Store your business cards in a decent card holder to avoid getting lipstick smudges on them.
A woman's hair should be clean, neatly shaped and styled professionally. Avoid wearing conspicuous rubber bands, and your hair shouldn't fall on your face. Your makeup should be applied tastefully.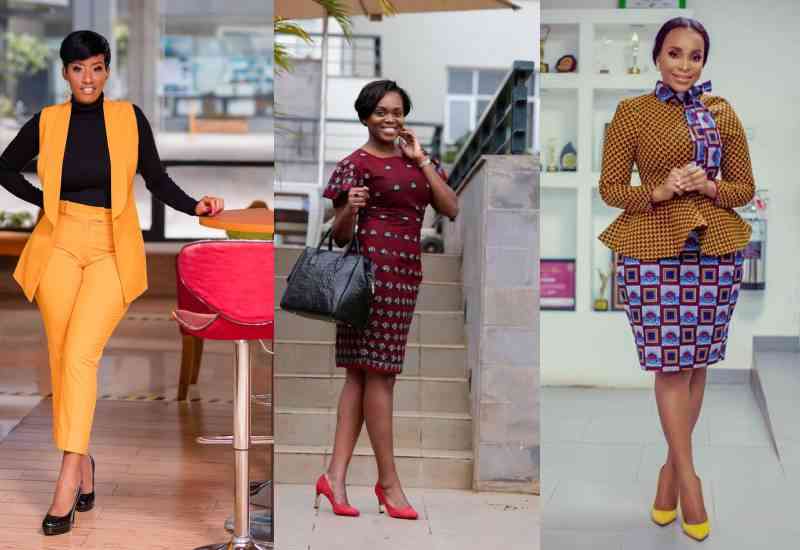 Apply lipstick conservatively and avoid long false eyelashes to the office. Your nail polish should be neat and not chipped. Formal shoes for women are closed, or closed with open toes. Raise the heels 1-1/2 to 2 inches or as the occasion determines. The higher the heels, the more elegant the walk. But be careful to wear heels you can comfortably walk in. Avoid strong perfumes that waft a long distance. Finally, wear clothes that suit your body shape because impressions are important.
Today's business environment requires that we are aware of proper etiquette and courtesy. Different countries, regions, cultural and religious groups have their own social rules of engagement and taboos as regards dressing. Ignorance of these rules may sometimes lead to embarrassment, misunderstanding and conflict. It is therefore important for professionals to be equipped with knowledge of proper dress etiquette to mitigate any eventualities.
The writer is a trainer and consultant in communication, official protocol and etiquette at the Kenya School of Government.
Related Topics