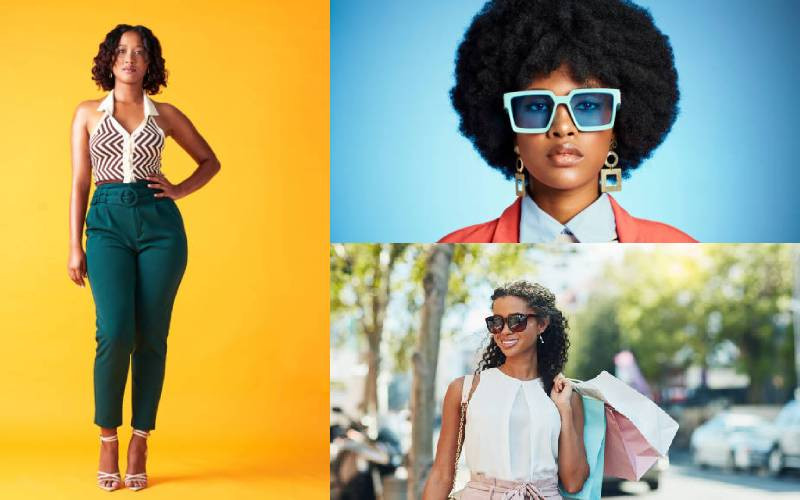 Getting up in the morning and putting on a great outfit is a must for all of us, myself included, but putting the outfit together and making sure it stands out is where the real work lies. We always want to look fabulous with as little fuss as possible.
To make your outfit for the day look and feel expensive, here are a few things you can add or do:
Go for neutral colours
Choosing neutral colours such as white, black, brown or grey can make you look expensive. They are bold and versatile enough to be styled in many different ways. When paired the right way, they can give you a minimalist yet stylish look that will attract a lot of attention.
These colours can never go out of style as they are a "to go" colour and complement other colours so well. You should never miss these colours in your wardrobe as they can be worn from head to toe or broken up with different colours for a bubblier feel, but either way you will look outstanding.
Working with accessories
Accessories are a must in every woman's wardrobe, be it earrings, necklaces, rings or bracelets. They must be added to your outfit as they take a look from basic to classy and chic.
One should not overdo it when it comes to accessorising as less is always more. Going for a necklace that has matching earrings is okay but pairing all these with more will make the outfit look and feel too extra.
When accessorising, never forget to pair your outfit with the right bag and shoes, as they can make the whole outfit look and feel expensive.
Avoid wearing too many logos
Being associated with a particular brand can be an overwhelming pleasure, but if it is overdone or if too many brands are worn at the same time, the whole outfit loses its meaning and looks awful.
When choosing an outfit, combine brands that go together, but do not overdo it and do not wear too many brands at once. Thinking about how to rock your branded outfits can give you a more upscale and sophisticated look.
Add a stylish pair of sunglasses
Sunglasses are important for several reasons, such as protecting your eyes from dust or the sun, but they also add a stylish touch to an outfit. Choosing the right pair of sunglasses to go with your outfit can help you look stylish without too much effort.
They allow you to bring out your inner fashion sense when you wear them. Opting for large, black frames will make you stand out from the crowd and feel fabulous.
Go for structured pieces
Choose clothes with clean lines and well-cut silhouettes to create a polished look. Match your outfits well so that they go together, otherwise the whole look will be ruined. Learn how to mix fabrics and textures to create a sophisticated look with ease. Creating monochromatic looks with the same colour but different textures can make you look expensive.
Pay attention to detail
When styling an outfit, make sure you style it correctly to avoid looking weird. Pair an outfit well and remember to pay attention to the little things that can easily ruin it, such as buttons, ties, scarves or cufflinks.
These little things can make or break your outfit if not taken care of. Make sure you enhance your entire outfit by checking the little things that can easily go unnoticed.
Tailor your fits
When going for an expensive look, avoid clothes that do not fit properly as they will make you look like you are trying too hard or do not know what you are doing. One should learn their size before shopping for any garment as this will enable them to find clothes that are meant for them and show off their awesome body.
Tailoring your clothes can also be a great way to get a proper fit, this enables one to get what is meant for them. Tailoring also enables one to get the right high-quality fabric that can be associated with being classy such as silk or cashmere.
To look good, one must never forget to do their laundry properly according to the garment labels and then iron or steam them for a crisp, polished look. Personal hygiene is also important as it ensures that you not only feel fabulous but look fabulous too.
Related Topics