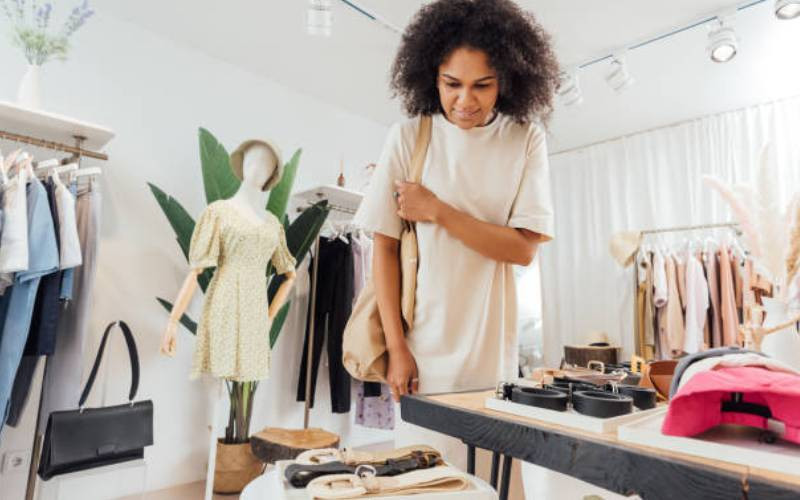 As technology improves, so do our lives. We're elevating and finding ways to make our lives easier and better in all areas whether we're talking kitchen gadgets or parenting hacks.
The same innovations are cutting across to the world of beauty as more knowledge and research are invested to yield better, safer results. With this exciting revolution taking place you have no excuse to be left behind unless you live under a rock.
On this list you will find some of the latest beauty accessories you need to add to your shopping cart right away:
Makeup organizer
Makeup organizers have been one of the latest crazes. If trend alerts are anything to go by, it is safe to declare that they are becoming more popular as more people desire to have organized spaces just like their fav beauty influencers.
These organizers aren't just here for the beauty though. It helps to have everything well arranged for hygienic purposes and to save time when you need to use something it becomes easily accessible. So, instead of having your makeup everywhere chaotically, why not invest in a makeup organizer?
Wooden combs
In 2023 we're swapping out our plastic combs for wooden ones. Ever since we discovered that wooden brushes are gentler and help distribute products better, the shift started happening.
You should start shopping for wide-toothed wooden combs but be careful to only choose good quality ones without any rough edges that can snug and break your hair.
Blush brush
This year is officially a blushy year. Rosy cheeks have made a comeback and we are definitely loving where this makeup trend is going.
This also means that you need to have a blush brush in your collection that will blend in your cream or powder blush well for full, juicy cheeks. This will upgrade your makeup look and that is why you need to grab one ASAP.
Continuous hair mist bottle
You don't have a continuous hair mister yet? Hear from us, you're missing out. Moisturizing your hair will be a breeze with this product because you will no longer have to deal with single spray bottles that feel like a workout.
With one squeeze you will have a gentle continuous mist which will give you the right amount of water and better distribution.
Scalp massager
Scalp massages are key for healthier and stronger hair. Multiple studies have proved that the increase in blood flow stimulates hair growth and the truth is, it really works.
This year onwards though, you don't have to struggle using your fingers for the entire time because a scalp massager can take care of that for you. Get a soft scalp massager that will be gentle and more convenient.
Anti-UV gloves
Recently, studies have come out to show the damage artificial UV rays from drying lamps we use at salons can do to our skin. They can increase the risk of premature ageing and some even suggest that it can expose users to skin cancer.
To be safe, you should get yourself a pair of anti-UV gloves to use whenever you're getting your nails done. These are effective in blocking out harmful rays which will give you more worry-free salon visits.
Related Topics