Home
/
Skin Care
The correct way to do your skin care routine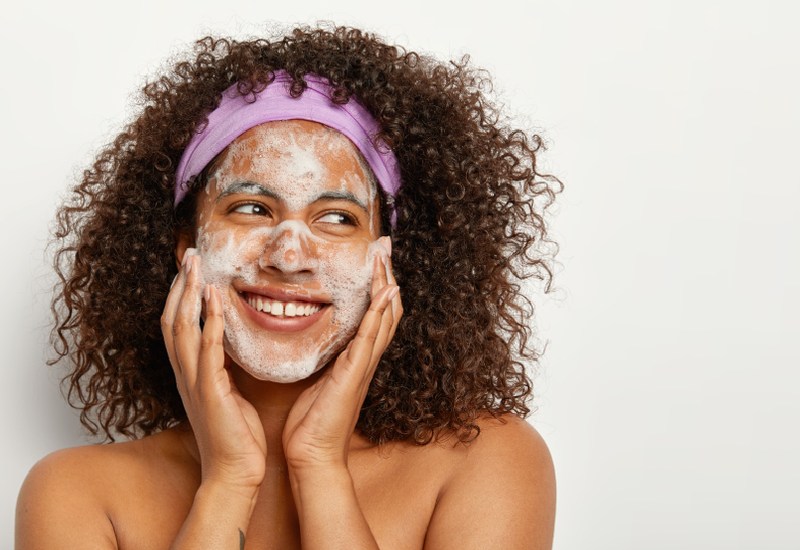 If you have been stacking up on skin care products but have no idea in what sequence you should use them, stop right there and start digging.
You need to know what works best for you, what they actually do, and how to best use them for maximum effect.
To develop your own blueprint, you must understand your skin type and the problems you have. This way, you will be able to match your skin needs to the most appropriate products.
Layering incorrectly or using wrong formulas will hurt your wallet and even worse, your face.
To avoid the heartbreak, dermatologists and skin care experts suggest a four-step skin care basic routine. Cleanse, treat, moisturize and protect.
To get you started, here is how you can do it the right way
Step 1: Makeup removal
This should be the first step in your daily routine. Wipe off the lipstick, foundation and lift off the mascara and eye pencil using makeup remover or wipes.
If you have sensitive and dry skin, opt for an oil-based remover that will dissolve impurities without drying out your skin.
Step 2: Cleanse
Cleansers come in different forms and what you pick matters a lot.
If you use one that is harsh it will break your skin barrier leading to irritation and redness.
Using one that is too weak on the other hand will not do much for your skin and will not remove the dirt and gunk as it should.
A gentle creamy face wash it the best way to go.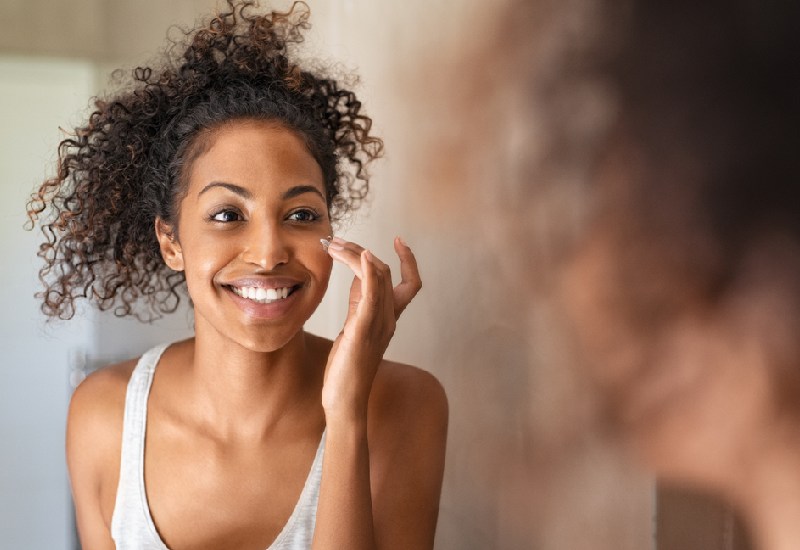 Step 3: Tone
The right toner should prepare your skin for absorbing ingredients. If it feels heavy and your face is left feeling tight with a stinging sensation, you need to make a change immediately.
Use one that balances your pH, hydrates and calms your skin. Look for one that addresses your skin care problems.
Step 4: Serum
Although they are optional, the reason why you need to add this to your routine is because of the jam-packed benefits they come with.
Full of ingredients such as retinol, hyaluronic acids and antioxidants, these nutrient dense treatments will hydrate, reverse skin damage and diminish aging signs.
For better absorption, pat them on to your skin. Start with the runny consistency first then the thicker ones like the syrup like serum.
Step 5: Moisturize
Whether you have oily or dry skin you cannot overlook moisturizers. Before getting to this stage however, it is important to use a spot treatment if you have acne. It would also be a good idea to slather on some eye cream to prevent collagen loss and improve elasticity.
That said, your moisturizer should be applied on a damp face. This means immediately after you have applied your serum and spot treatment follow through with a light moisturizer.
This will hydrate your face without leaving it heavy and greasy.
Let it sit for a few minutes so it can penetrate into the skin before applying makeup.
Step 6: Sunscreen
Probably the most important step, skipping this step beats the purpose of the whole routine. Direct contact with sun is the reason behind premature aging and darkening of scars.
To ensure your face is protected from UV rays, layer up on some light weight SPF with zinc. This works by acting as a barrier and contrary to what you may think, it does not try to be absorbed but rather acts as a shield.
Related Topics