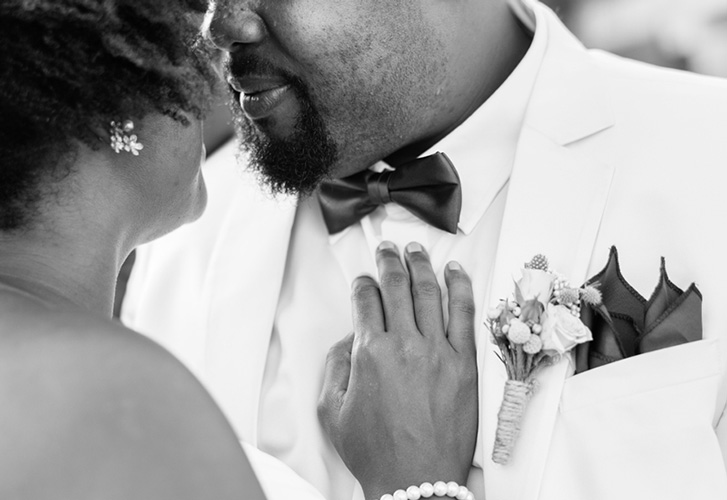 Wedding season is coming up in earnest for the next one month.
ALSO READ: 'I'm trapped inside with my fiancé who I don't love anymore during lockdown'
Whenever I go for a Kenyan wedding, I just smile when the modern-day bride repeats the words 'for richer, for poorer' with a glow on her face, and her teeth sparkling with Colgate or Denton. 'In sickness and in health,' I get.
Many women are naturally maternal, and will not leave a man just because his health has collapsed. But let a business collapse or a job go to hell in Kenya's modern economic basket-case, ndio mwanaume atajua hajui.
Six, or even two months into his new bust state and there will be increasingly loud hints about 'mwanaume ni effort,' followed by grumbles about 'being both the man and woman in the house.' And finally the 'lack of ambition like other men' line that spells your death knell.
But, sometimes, even a mere inequality of incomes becomes the problem in modern-day relationships.
Allow me to give you the stories of three real-life couples I know, to demonstrate my point. Names have been changed to protect their identities but if you read this, guys, let's stay pals.
DON and NANA
They went to the same university, in a neighbouring country, for their Masters. They got into a 'Come We Stay' in campo, moved in together when they returned to Kenya, got jobs in the same university as lecturers, and finally got a baby daughter.
ALSO READ: 'Innocent' phone habit could be a sign your partner is cheating on you
Life looked perfect for two years, until Nana, who had been doing her doctorate by foreign correspondence, graduated then got a job at an NGO paying thrice her former salary – Sh300, 000 a month. She got a new car, which Don enjoyed driving, and they moved to a new home.
In another year, her pay was almost Sh500, 000 a month, and she began accusing Don of 'complacency.'
When she was away in Addis for a conference, Don discovered a title deed (after breaking her drawer). The house he'd been paying rent for (to an 'agent') with half his salary was actually one she'd bought. They split up!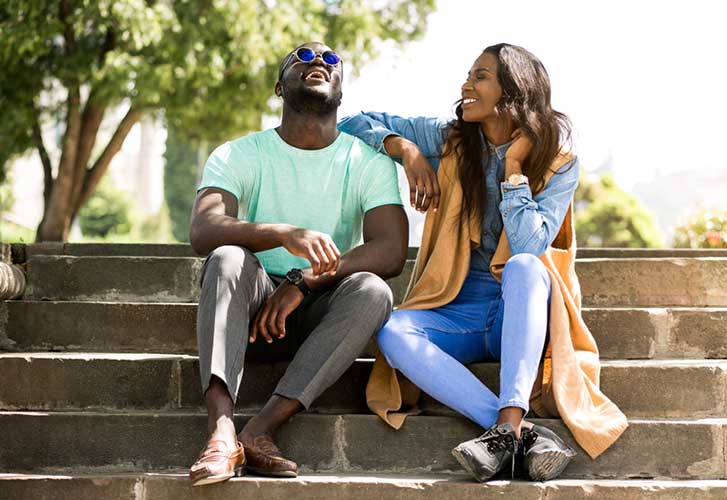 BENIAH and VUMBI
She was the proprietor of a spa and salon in town, he was a struggling entrepreneur in Industrial Area. When Beniah rented out the (inherited) house they lived in Langata and he suggested they move to Ngara, Vumbi refused; so he moved to Ngara with their two kids. She 'rented' a flat, but Beniah later discovered its rent was paid for by her 'sleeping' partner in the spa – an older, wealthier man.
Then Vumbi got ill -- her business was internally robbed -- and she was forced to 'rudi nyumbani' to Ngara. Even as she recovered, Beniah's biashara gained in strength, and in supposed 'revenge,' he began to have an affair with his young 21-year-old office personal assistant, Lora.
When that P.A. left, he hired another college one, and that has been Beniah's pattern since Uhuru was first president. The latest one, Maria, got pregnant, got a baby, showed his wife the texts of their entire 2019 'dose.' Vumbi recently stormed out of their new home in Syokimau, swearing not to return to 'this man-whore, Beniah!'
ALSO READ: Men only: What we've been learning from our daughter
EDWARD and DANIELLA
He is a computer specialist who failed to get a white-collar job after campus, and opened a 'temporary' video/movie burn store in the estate as he 'sakad.' Daniella, also a graduate, swallowed her pride and degree and went to work at a Call Centre at night.
For More of This Stories Subscribe to the Standard Epaper to get a copy of Eve Woman in the Standard
Three years later, she is a 'mdosi' in marketing, and making about Sh200, 000 net salary. Eddie is still the head of his own video store, chomaing movies, but he paid bride price for her last December.
But Daniella is increasingly getting dissatisfied with her chap, accusing him of lack of ambition. After Ed 'borrowed' Sh10, 000 from her handbag the other day, Daniella went ballistic, threatening to Mpesa Ed's dowry back to his dad, because he 'cannot even afford to wed me.' During the day, though, when Daniella's away, Ed has been known to bed a few of his estate customers, perhaps to compensate for self-esteem?
Or, maybe, he's just an irredeemable jackass.
Do not miss out on the latest news. Join the Eve Digital Telegram channel HERE.
The views and opinions expressed here are those of the author and do not necessarily reflect the official policy or position of Evewoman.co.ke